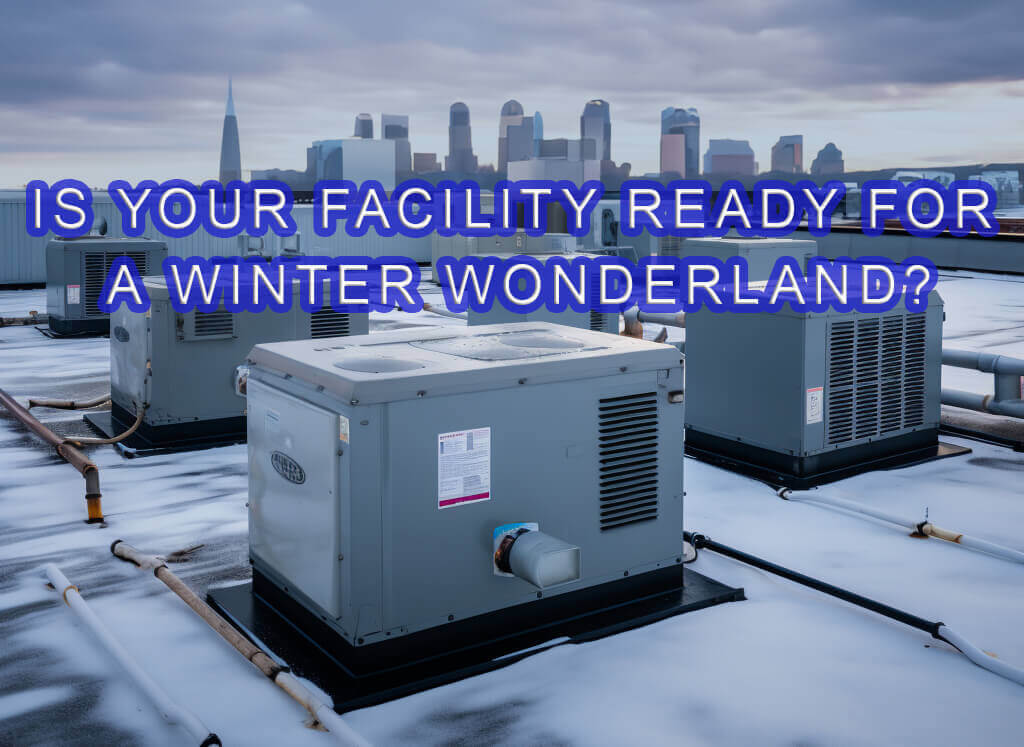 While a "winter wonderland" is unlikely in the Carolinas and Georgia, an icy chill of sleet and freezing rain is always to be expected. And when the weather changes, so should your maintenance approach.
At McKenney's, proactive prevention in making sure your commercial property is winter-ready for your team and tenants is the best way to avoid problems. We recommend the following five essential checks:
Install Low-Temperature Cut-Out Thermostats
HVAC coils can rupture when they freeze and leak water when the ice thaws, causing significant damage. McKenney's can install low-temperature cut-out thermostats to prevent this. These thermostats monitor the outdoor temperature. If it drops below a set point, they will automatically shut off the HVAC system before the coils freeze and rupture.
Tighten Outside Air Dampers
Dampers must fully close and have intact seals to prevent external cold air from entering the HVAC system. If the dampers or seals become damaged over time, it can draw frigid air inside and freeze the HVAC coils. Regular inspection of the dampers and seals is crucial to ensure they are in proper working condition. McKenney's will seal these dampers tightly against exterior cold air to prevent it from infiltrating your system.
Maintain Glycol Concentration in Cooling Systems
Glycol is added to the water in chiller systems to lower its freezing point. The optimal freezing temperature for the local climate can be achieved by adjusting the glycol-water mixture's concentration. Over time, the concentration of the mixture becomes diluted due to system servicing and leaks. Regular monitoring and testing of the glycol-water concentration ensures that it is kept at the appropriate level for maintaining the chiller's freeze protection.
Monitor Functional Heat Trace Systems
Like an electric blanket, heat trace warms the exterior piping when outside temperatures require it. The heat trace switches automatically when the temperature drops below a certain point. These systems typically lack monitoring, so testing them before winter hits is wise to ensure they activate properly. McKenney's ACS can also provide control system monitoring of heat trace systems with alarms if there's a failure.
Test Unit Heaters
Unit heaters in unoccupied areas help prevent freezing. Since they often lack monitoring, these heaters should be tested before winter arrives to confirm they are operational.
Trust McKenney's
A change in the weather warrants a change in approach. McKenney's believes that the best way to solve problems is to prevent them. As a mechanical contractor for more than 70 years, McKenney's provides highly efficient mechanical systems and a full range of services to meet our customer's needs. We have the expertise to help building managers be proactive by providing maintenance services that keep their mechanical systems running reliably and efficiently. If you have concerns about whether your facility is ready for freezing temperatures, please contact our experts at McKenney's so we can ensure you are ready.