Since opening our doors in Atlanta in 1948, we have been locally owned and operated, helping shape our cities' skylines and delivering high-quality, energy-efficient solutions. Self-performance of all trades, in-house shops and over seven decades of experience have made us the top choice in mechanical contractors, providing highly efficient mechanical systems and a full range of services to meet our customers' unique needs. For our employees, our customers and our communities, we are:
BUILDING A HIGHER STANDARD.
"To be the best mechanical service provider to work for as an employee and to work with as a customer."
A Company Built on Values
Since 1948, our proven approach has ensured high-quality solutions at every stage of a building. But we know that providing the highest level of services takes the right people and a healthy environment. With this in mind, our focus is to improve the lives of our customers, employees and communities around us through all aspects of what we do.
Customer Satisfaction

We are committed to complete customer satisfaction through the delivery of quality products and services, completed on time–every time.

Integrity

We conduct our business in an honest and ethical manner, without compromise.

Care

We demonstrate care and compassion to our employees, our business associates, our customers and our community.

Innovation

We encourage new ideas and are constantly seeking creative solutions to benefit our customers and our industry.
Balance

We are committed to providing an environment in which employees are intellectually challenged, appreciated, rewarded and encouraged to maintain a healthy work-life balance.

Safety

We are committed to providing a safe and healthy work environment for our employees and those around us.

Environment

We are determined to be industry and community leaders in caring for and improving our environment by conserving precious resources and practicing energy efficiency.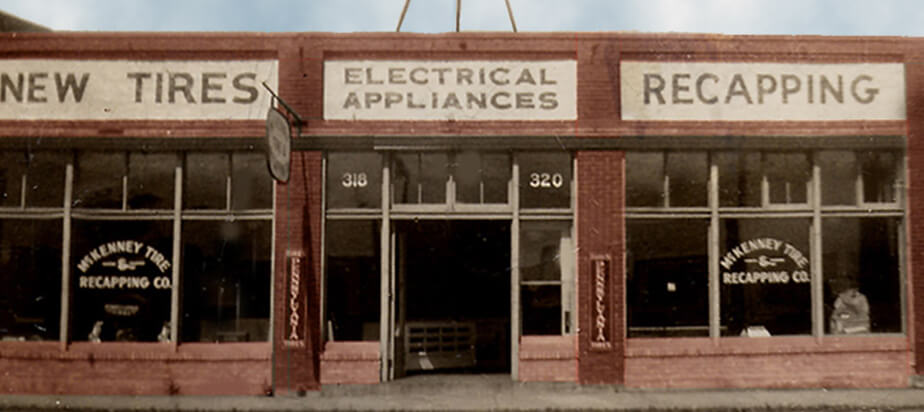 ---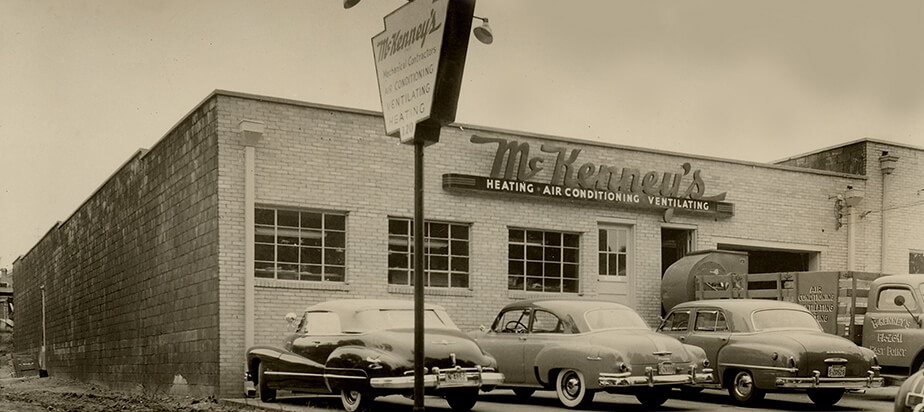 ---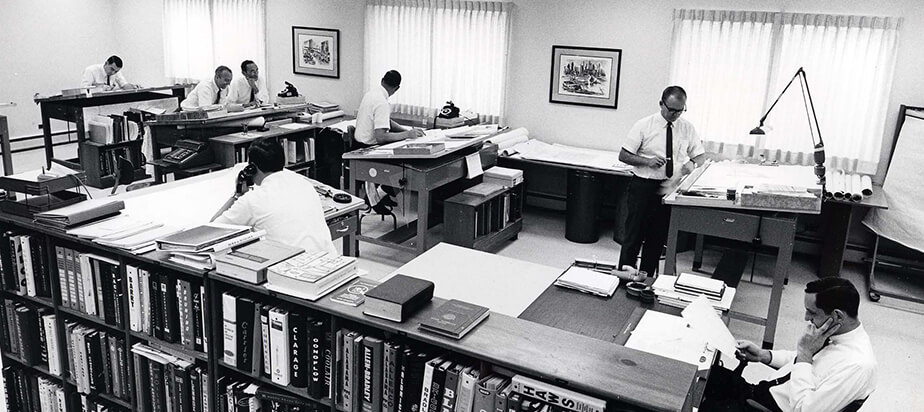 ---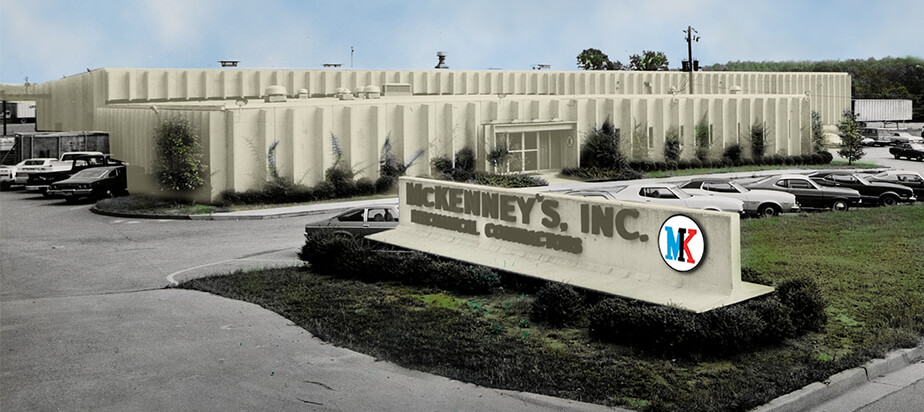 ---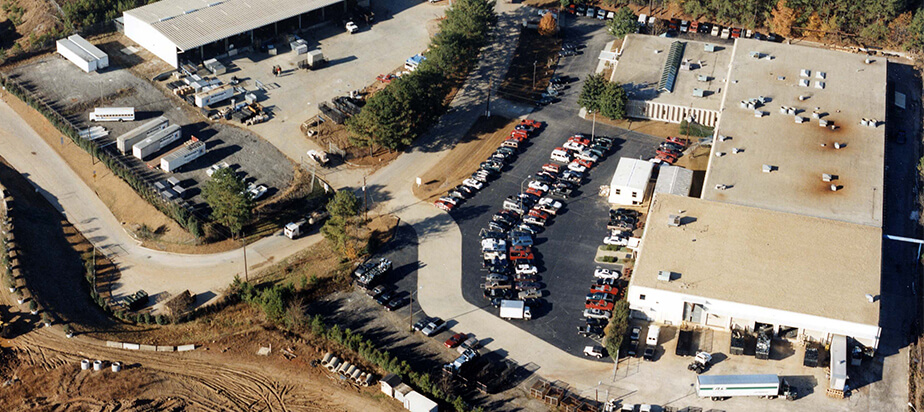 ---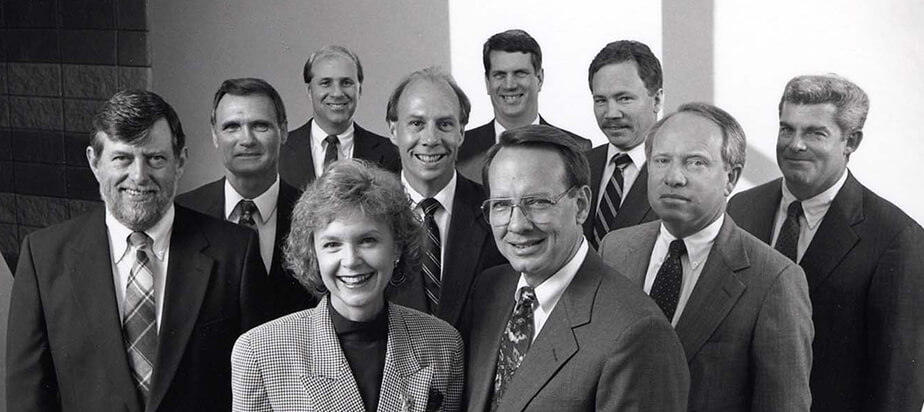 ---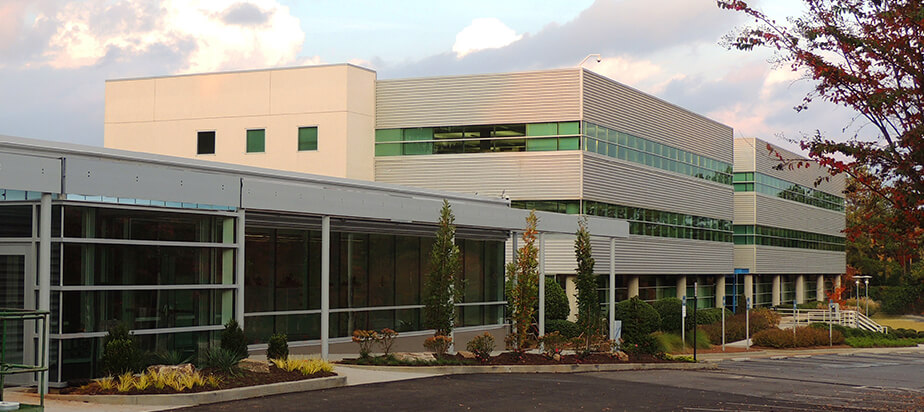 ---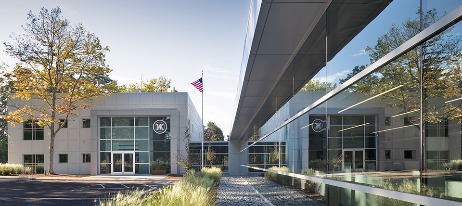 ---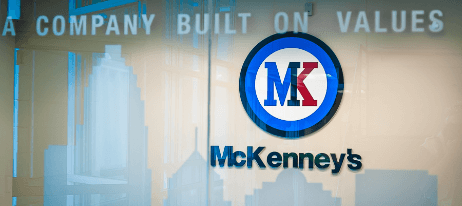 1940s

In 1943, John M. McKenney opened shop just south of Atlanta to recap tires for the Army during World War II. As the war came to an end, the newly named McKenney's Tire and Appliance Company began selling household appliances, including floor furnaces, to Atlanta-area residents. The company adjusted to the booming post-war economy by shifting from residential needs to light industrial and commercial work. On June 4, 1948, the company officially became McKenney's, Inc.

1950s

By 1952, McKenney's began taking on larger-scale projects, including multi-story commercial and residential work. John M. McKenney also began working with pipe fitter and sheet metal worker unions, building a skilled, reliable in-house workforce. Notable projects during this period included the Darlington Apartments in Atlanta and Charleston, Atlanta's Howell House Apartments, and the Alabama Livestock Coliseum in Montgomery.

1960s

In 1960, the company added plumbing to its list of services and began to partner with local general contractors. To accommodate the expanding business, McKenney's moved to a new facility in East Point, Georgia. The new building housed the first automatic coil line for fabrication of duct in the Southeast, as well as space for plumbing and pipe fabrication.

1970s

In 1972, McKenney's moved to its current location just off Moreland Industrial Boulevard in the heart of Atlanta. This marked the company's transition to second-generation ownership and management, as John M. McKenney's son David joined the company. McKenney's also established its service and energy management departments to accommodate a growing customer base and their changing needs. Notable projects included the Omni Arena and Ice Rink, the Coastal States Building, the Peachtree Center Cain Tower, and Hartsfield Atlanta International Airport.

1980s

As metro Atlanta grew, so did McKenney's. The company formed new departments, focusing on interiors and special projects, design/build, and healthcare and research. The sheet metal shop nearly doubled in size, and a new material handling facility was added. McKenney's also opened an office in Charlotte, North Carolina, to serve its customers expanding to this location. Notable projects included the 50-story IBM Atlantic Center tower in Atlanta, the Atlanta Apparel Mart and Gift Mart, Underground Atlanta, 191 Peachtree, One Peachtree Center and NationsBank Plaza.

1990s

A growing customer base led McKenney's to open a third office in Chattanooga, Tennessee, to better serve the entire Southeast. The company also focused on specific markets for pharmaceuticals, bioengineering and medical laboratories, fiber optics manufacturing, the food and beverage industry, and other high-tech applications. David McKenney's son John joined McKenney's, beginning the company's transition from second- to third-generation management, which is still in place today. Notable projects included the modernization of Grady Memorial Hospital, Concourse E at Hartsfield Atlanta International Airport, the new Atlanta Hawks Arena and the Olympic Broadcast Center.

2000s

Sustainable, energy-efficient building practices became increasingly important during the 2000s, especially as the U.S. economy saw a downturn and went into a recession. McKenney's implemented cutting-edge technologies and green practices during the 2007 renovation and expansion of its corporate campus in Atlanta. In 2009, McKenney's was named one of Atlanta's Best Places To Work by the Atlanta Business Chronicle. Notable projects included Georgia Aquarium, Centers for Disease Control and Prevention's Building 110 and central plant, and Cobb Energy Performing Arts Centre.

2010s

McKenney's continued to invest in their offices, facilities, processes, technologies, and people, while implementing innovative ideas to stay ahead of the curve on intelligent and sustainable building practices. McKenney's was also named one of Atlanta's and Charlotte's Best Places to Work by the Atlanta Business Chronicle and the Charlotte Business Journal several times during this decade. In 2015, McKenney's won the MCAA Safety Excellence Award, which honors successful safety programs and innovative safety initiatives that ensure employees' ongoing health and safety. McKenney's also experienced significant growth during this decade, and in 2016, the company surpassed 2.5 million man-hours worked on various projects. Notable projects included the Fox Theatre, NCR Headquarters, Omni Hotel at The Battery Atlanta, Truist Park, Women's & Children's Center at the Moses Cone Hospital, and multiple high-profile data centers.

2020s

In 2020, the COVID-19 pandemic impacted every aspect of life. However, McKenney's remains steadfast in its commitment to keeping its workers safe and employed. McKenney's continues to offer industry-leading service when many companies are experiencing downturns, and was able to work on expansions for one of the world's largest data centers. McKenney's implemented rigorous safety initiatives to ensure their employees could keep working and return home in the same condition as they arrived at work. Their significant investments in technology and efficiency have allowed McKenney's to function successfully, despite the challenges created by the pandemic. As the world recovers, McKenney's will continue to shape Atlanta and Charlotte's skylines. Notable projects include the Georgia Aquarium Shark Exhibit, Legacy Union Tower I, Children's Healthcare of Atlanta's Druid Hill Campus, Deloitte, 712 West Peachtree, and Ally Bank.