Building Performance Solutions
We provide experienced project development and implementation resources to reduce the ESCO's risk on ESPC projects.
CHOOSE MCKENNEY'S &
REDUCE RISK ON YOUR ESPC PROJECT!
Energy service companies (ESCOs) know that successful projects depend on experienced teams that build owners' trust, supplement ESCO resources and reduce project risk. McKenney's Building Performance Solutions is the ideal partner, providing safe, sustainable, high-quality services and solutions to reduce risk at every stage—from ECM development and IGA support to project implementation and long-term performance.
PATHWAY TO BUILDING PERFORMANCE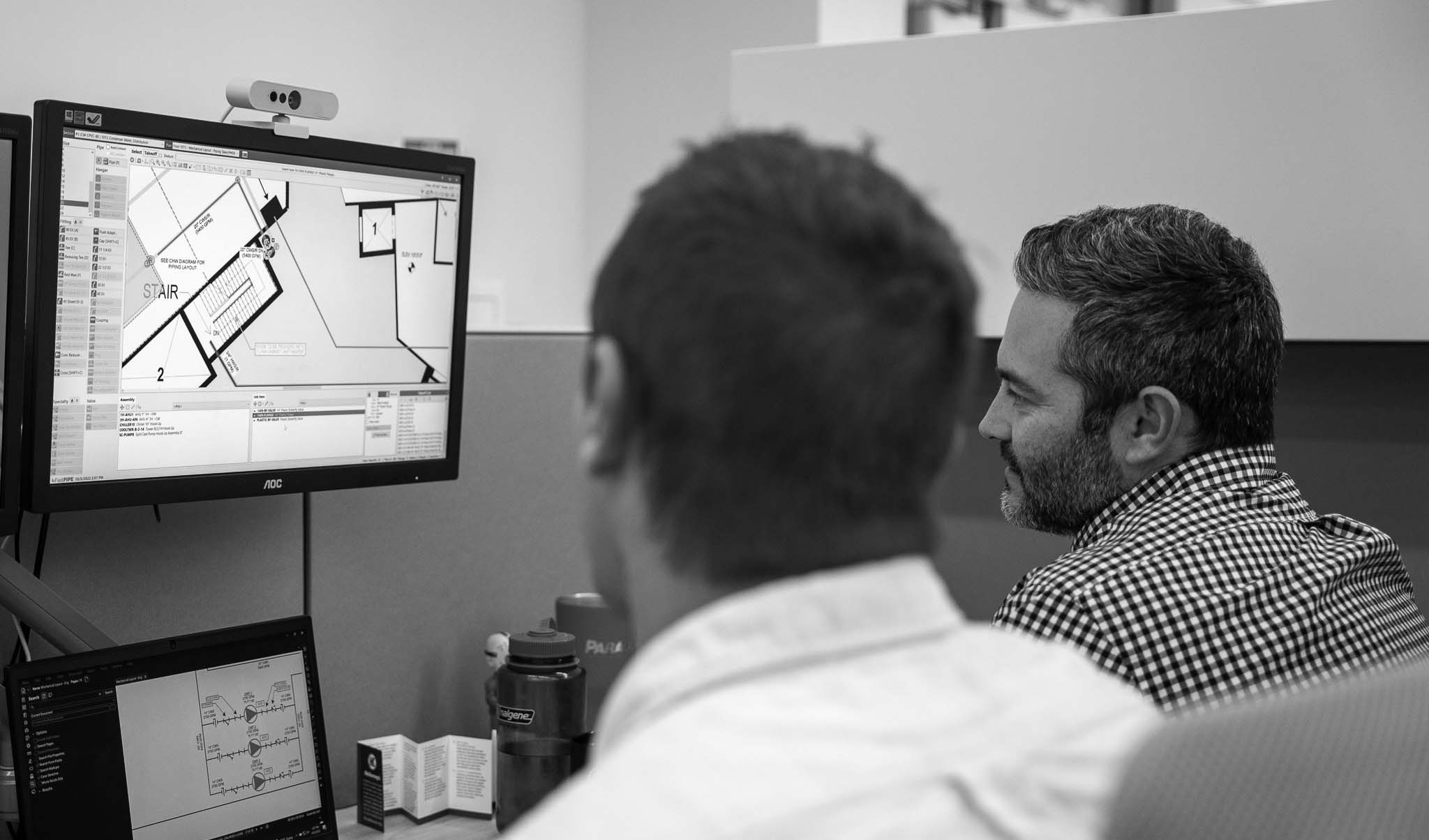 ---
---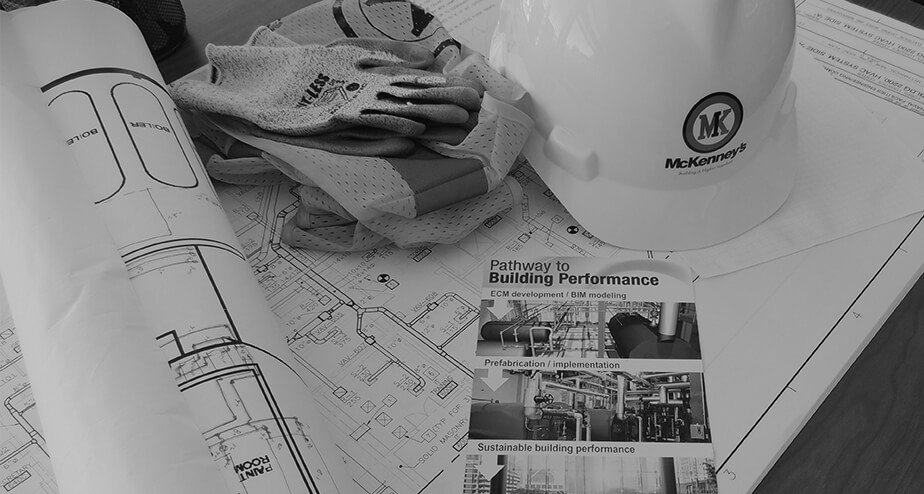 ---
ECM Development

During ECM development, McKenney's Building Performance Solutions puts boots on the ground at our cost for site walks, leveraging our knowledge and ideas to identify potential ECMs for the team.
Conceptual budgets for each ECM are developed to allow the ESCO to complete reliable ROI calculations, significantly reducing overall project risk and ensuring the viability of each ECM proposed.
Building Performance Solutions has the reputation, professionalism and experience to build the owner's trust in the team. We can provide detailed BIM models, 3D architectural models, detailed ECM scopes, construction schedules and other presentation materials.

Investment Grade Audit Support

Our team of experienced engineers and technicians will apply industry-leading standards and best practices to support the collection of operational, system and energy data at the site.
During the IGA process, we can provide equipment submittals, performance information, and conceptual design and cost estimates, which significantly reduce or eliminate the risk energy guarantees.

Project Implementation

Building Performance Solutions delivers design/build and full turnkey services anywhere in the Southeast.
Recognizing the importance of energy performance, we ensure the equipment identified and selected in the IGA phase is incorporated into the design.
In-house fabrication shops expedite delivery and minimize installation time and crew sizes onsite, resulting in safer, faster and more cost-effective implementation while limiting the owner's operational impacts.
Our Behavior Based Safety program identifies and mitigates risks, resulting in world-class safety performance.

M&V, Service & Maintenance

Like our customers, we do not walk away from a project when construction is completed. We deliver services after construction to ensure top building performance for the life of the ESCO guarantee period.
McKenney's operates a large fleet of service teams from our Atlanta and Charlotte offices, including dispatch service that provides 24-hour coverage, 365 days a year.
We are aware of the goals, needs and operational requirements of ESPC projects and meet those unique service and maintenance needs with unparalleled speed and quality.
Resources to reduce risk
Successful ESPC projects depend on solid ECM development and safety, sustainable, high-quality project implementation. McKenney's Building Performance Solutions has the resources, capacity and experience to be a valuable partner on any ESPC project.
---
ECM Development:
Our team has developed and priced over $180 million of ECMs over the last 3 years.
When partnering with McKenney's, the ESCO team receives a project award 1 out of every 2 proposals.
---
---
---
Investment Grade Audit Support:
We provide boots on the ground with our team of over 190 technicians and 11 professional engineers.
Over 94% of the ECMs we develop for a proposal remain in the scope after the IGA.
We've provided turnkey services on 44% of ESPC projects we performed in the last 3 years.
Within 24 hours, our field teams eliminate 96% of construction risk observed daily.
---
---
---
M&V, Services & Maintenance:
In the past 3 years, we have provided over 120,000 man-hours of start-up and commissioning support on 350 projects.
Our service dispatch center operates 24X7, 365 days a year to provide support for the life of an ESPC project.
EXPERIENCE MAP
Calling on years of experience as a full-service mechanical contractor, McKenney's Building Performance Solutions has the expertise and resources to deliver projects across the Southeast.
Contact the McKenney's team today to get started.
Blowing the Lid Off City Hall
McKenney's developed energy conservation measures (ECMs) and overhauled the HVAC system of a landmark building.
Find out if McKenney's is right for you. Contact us directly for more information about our services, or visit our Experience Map for the latest project highlights and case studies.