Automation & Control Solutions
Facility owners, operators and managers trust the McKenney's Automation & Control Solutions team to optimize the performance of their buildings systems—ensuring optimal comfort, energy efficiency and cost savings.
We team with only the most trusted manufacturers to provide the most efficient automation & controls systems.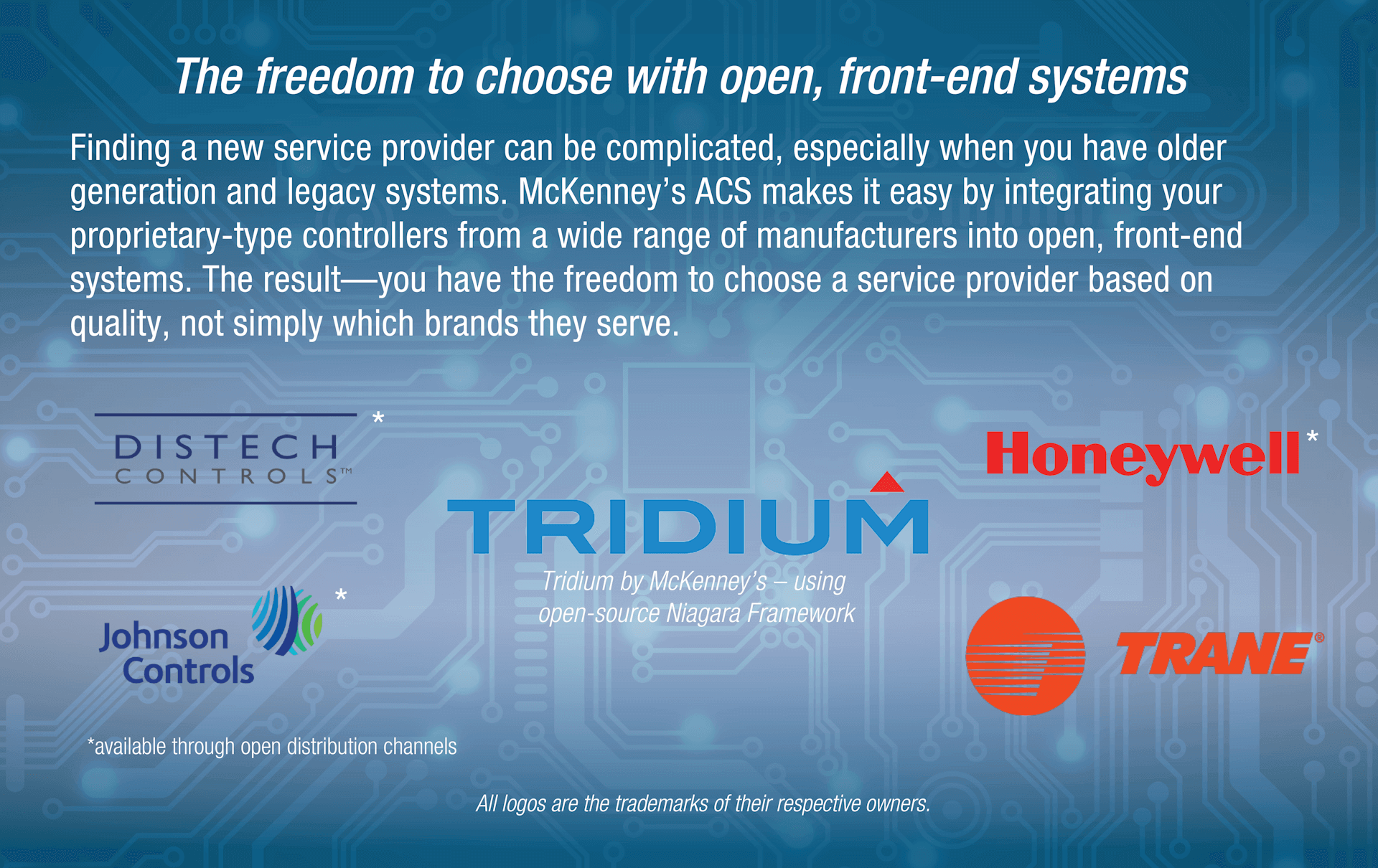 Smarter Buildings Start With Mckenney's Automation & Controls Solutions
McKenney's Automation and Control Solutions (ACS) allow our customers to manage the controls of their building facilities for optimal comfort, cost savings, and energy efficiency. Our ACS team designs, installs, and services the components of your controls to communicate automatically into the building HVAC system including lighting, plumbing, and mechanical. A building's automation systems perform tasks that result in better overall efficiency, including regulating the temperatures, adjusting the lighting based on building occupancy, monitoring energy performance, tracking system failures, and sending alerts.
As building systems become more sophisticated, new technological complexities and challenges emerge. McKenney's Automation & Controls team speaks the language of your system, employing interoperable, open protocols. Our expertise in controls integration allows us to serve your needs, preventing you from becoming dependent on a single control vendor.
Choose McKenney's ACS and get complete control of your building's energy management and HVAC system.
McKenney's Automation & Control Services
Budgeting & Estimating Support
Controls Design, Installation, Programming, & Commissioning
Critical Environment Controls
Custom Controls Application Development
Digital Retro Commissioning Services
Lighting Control
On-site Training
Preventative Maintenance
System Monitoring
System Upgrades
24×7 Emergency Support
Contact the McKenney's team today to get started.
ENHANCING PERFORMANCE AT ANY STAGE OF A BUILDING.
The Automation & Controls team at McKenney's works with a wide range of customers to ensure their commercial buildings are safe, secure, comfortable, and efficient at every stage.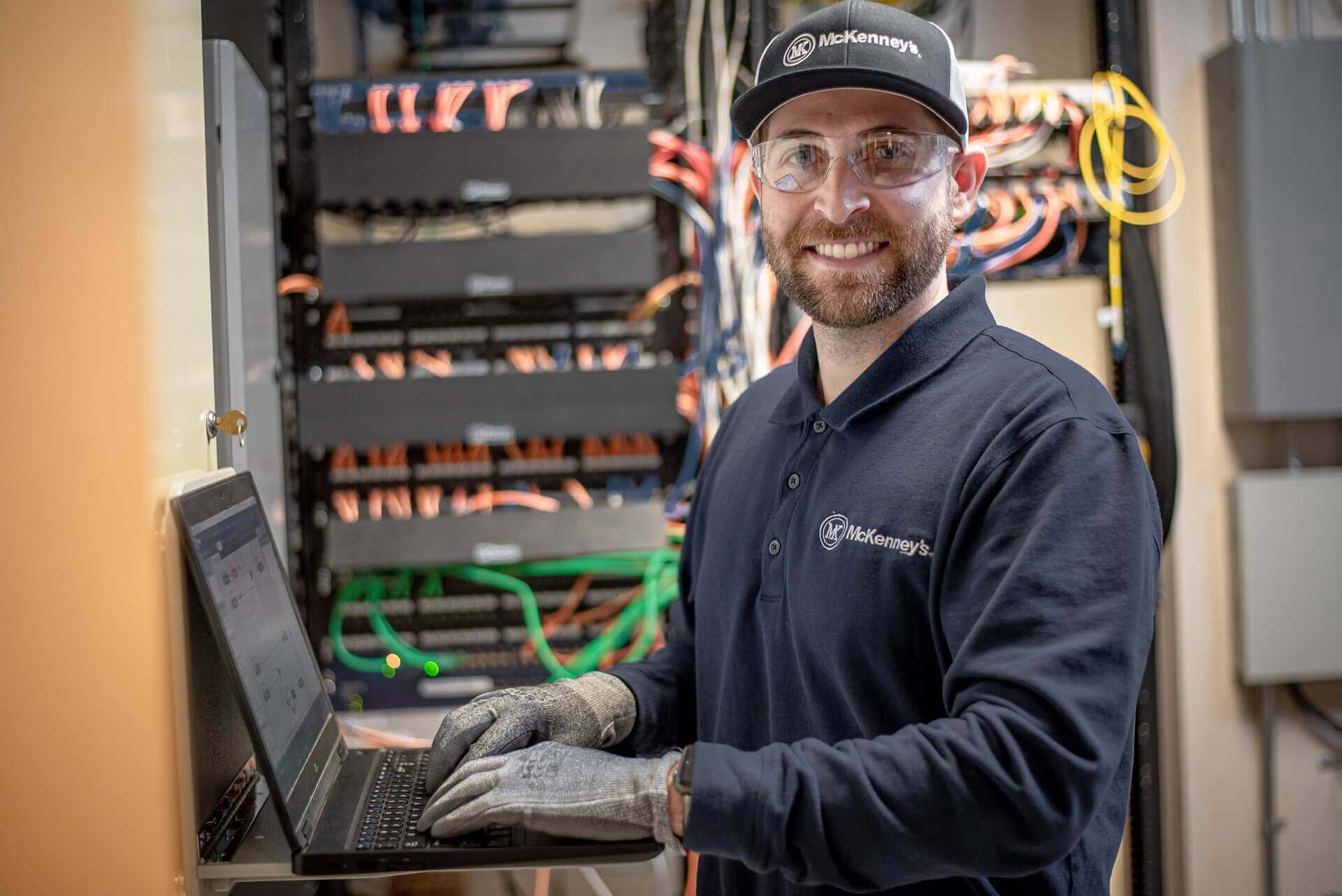 New Construction
McKenney's team of Automation and Control experts provides a comprehensive range of services that encompass design, construction, and cost management for new construction projects. Our expertise is centered around intelligent building solutions, facility command, control infrastructure, and sustainable performance. With over seven decades of experience in design and construction, McKenney's strives to deliver advanced solutions that cater to your project's specific requirements and system specifications. As a result, your facility will function smoothly, ensuring maximum comfort, efficiency, and cost-effectiveness from the outset.
EXISTING BUILDINGS
At McKenney's, we specialize in providing comprehensive services and solutions for existing building projects. Our Automation and Controls team is dedicated to designing a system to operate seamlessly as a single unit, all controlled through a convenient single point of access. We upgrade buildings with original pneumatic controls to DDC, providing reliable McKenney's BAS integration. Our interoperable, open protocols and existing IT infrastructure deliver scalable processes that can streamline your building's operations. Moreover, our innovative McKenney's buildingSense™ app provides easy access to essential information, enabling you to make informed decisions when managing your building.
Mckenney's Automation & Control Services
Health Of Your Building
McKenney's Automation and Control services ensure your commercial building's electrical and electronic components are operating seamlessly with your HVAC mechanical system. Our services offer innovative dashboard solutions to communicate and highlight the health and wellness of your building with easy-to-read visuals. We gather real-time building information and allow managers to regulate their environments 24/7 to save time, energy, and money. Sharing the health of your building provides peace of mind to building employees, tenants, occupants, and visitors.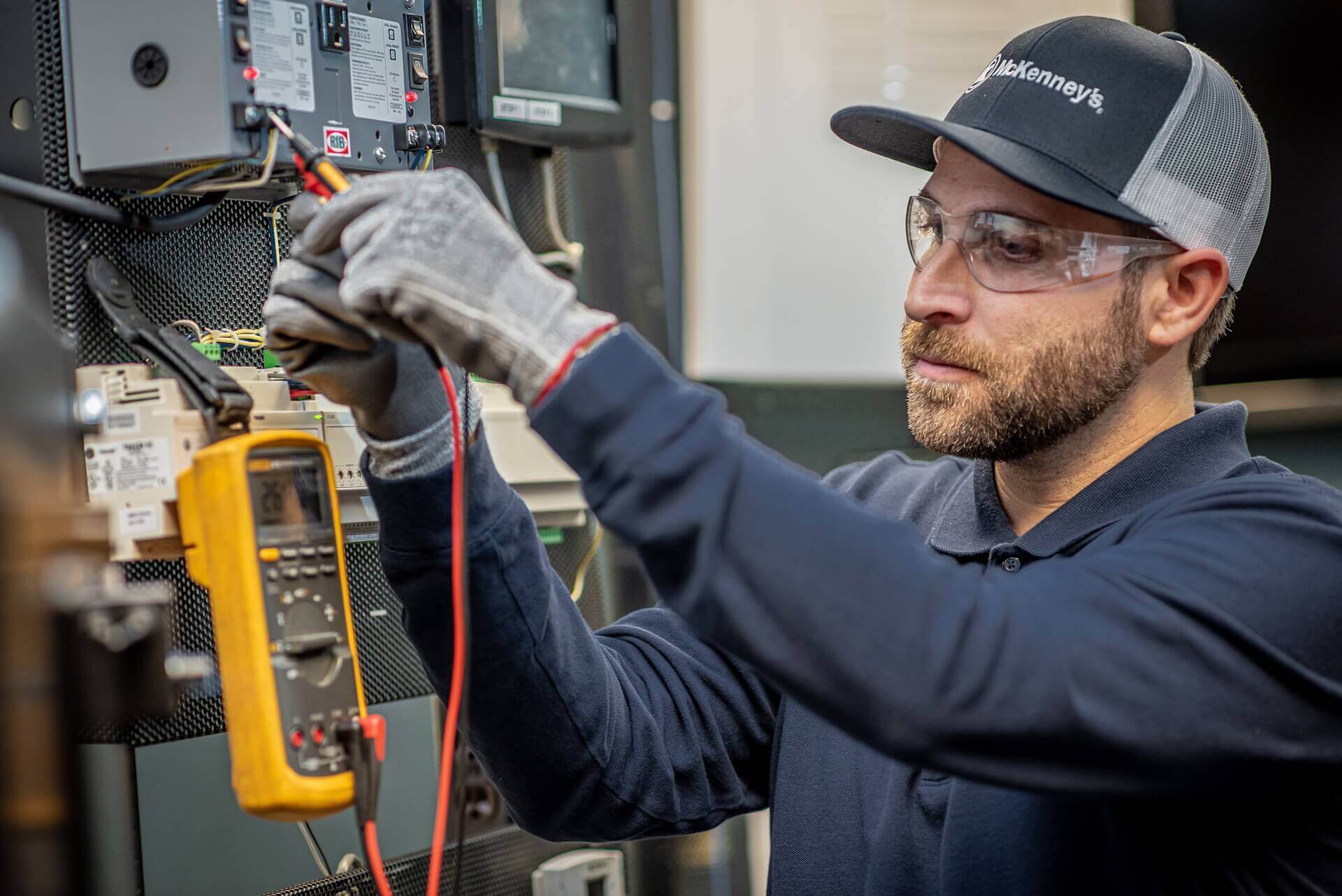 24/7 Real-Time Visibility
By having 24/7 visibility, you can identify issues before they become problematic. Focusing on the mechanical side of your HVAC system is a priority, but the brain and backbone of your HVAC is the automation and control system. McKenney's Automation & Controls can give you the tools to maximize building efficiency and leverage your facility's system data for real-time decision-making. Our single platform integrates with a spectrum of different system brands. This means you can choose the right product without being tied to one vendor.
Cloud-Based Security
Accessing your building at a moment's notice is a necessity in today's reality. McKenney's uses a secure cloud-based interface that gives our customers remote access anytime, anywhere. We provide you with the tools to monitor the performance of your systems in real-time, manage components for peak efficiency and conduct routine maintenance remotely—all while protected with state-of-the-art cybersecurity. McKenney's ensures all HVAC system components work as an integrated, intelligent and secure system that consistently performs as needed.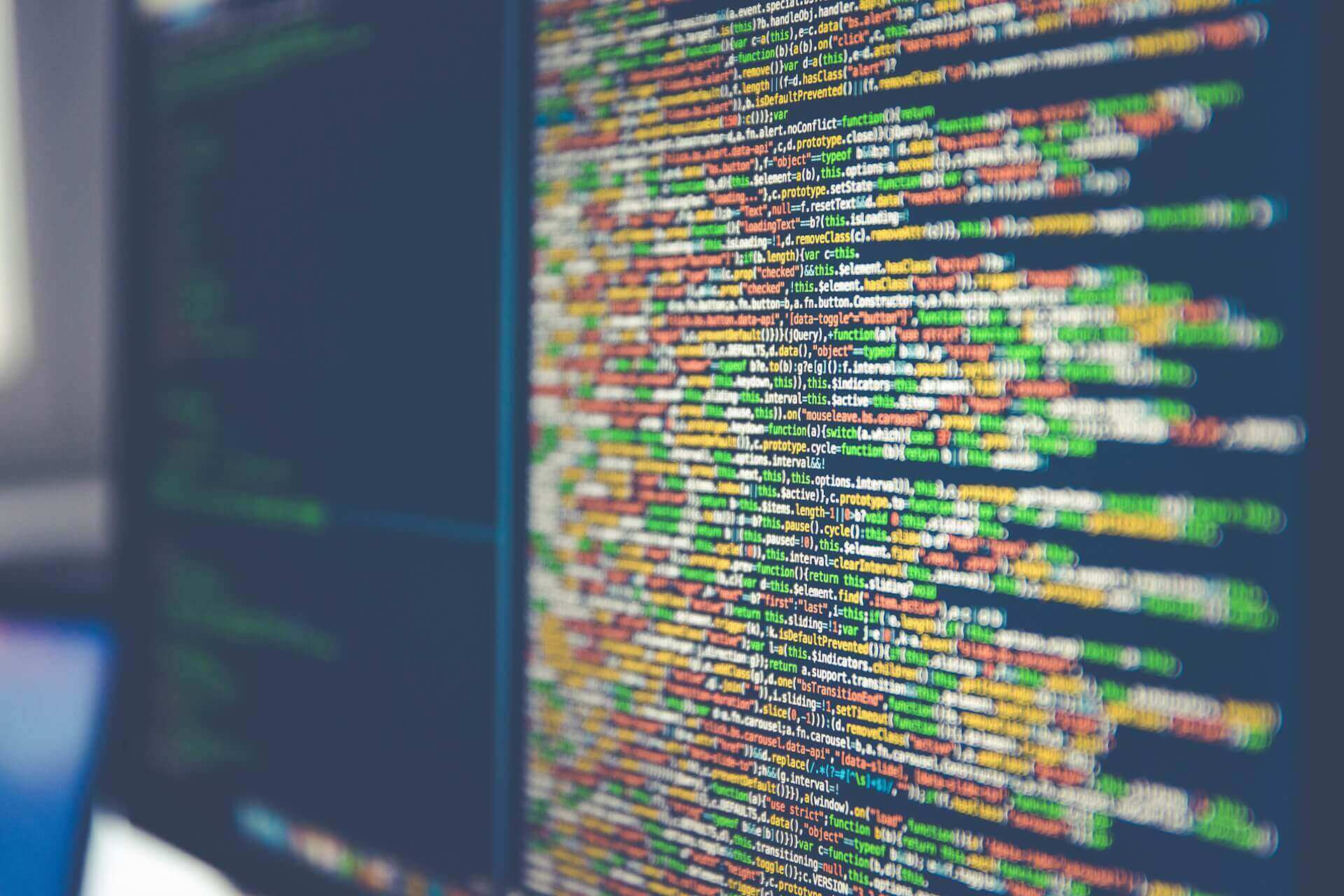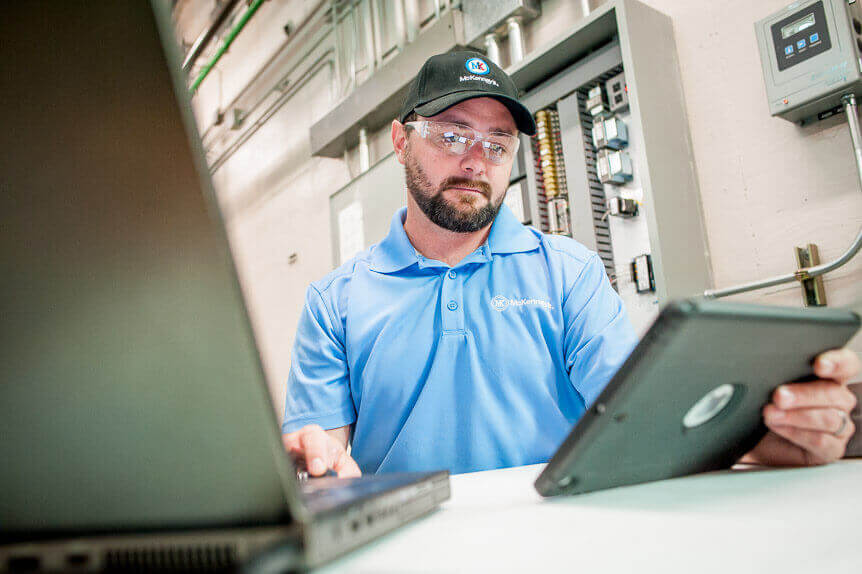 Mckenney's Automation & Controls Remote Services
Whether you need a system inspection, preventative maintenance, or start-up assistance, McKenney's can remotely service and maintain your building's systems and equipment with ZERO interruption to your business. McKenney's Automation & Controls remote services access your OT infrastructure and the protocols that drive your HVAC controls to help you manage your building systems efficiently. Our services control multiple systems from a single point and leverage information for enhanced decision-making.
DDC & PNEUMATIC CONTROLS
Many older buildings have aging pneumatic controls. These compressed air systems are economical and reliable, however, they do not provide the technology for communication between equipment. As a comprehensive mechanical service provider, our Automation & Controls team at McKenney's intuitively links your entire HVAC mechanical system and controls into one integrated system. We streamline the transition from one system for easy monitoring and maintenance.