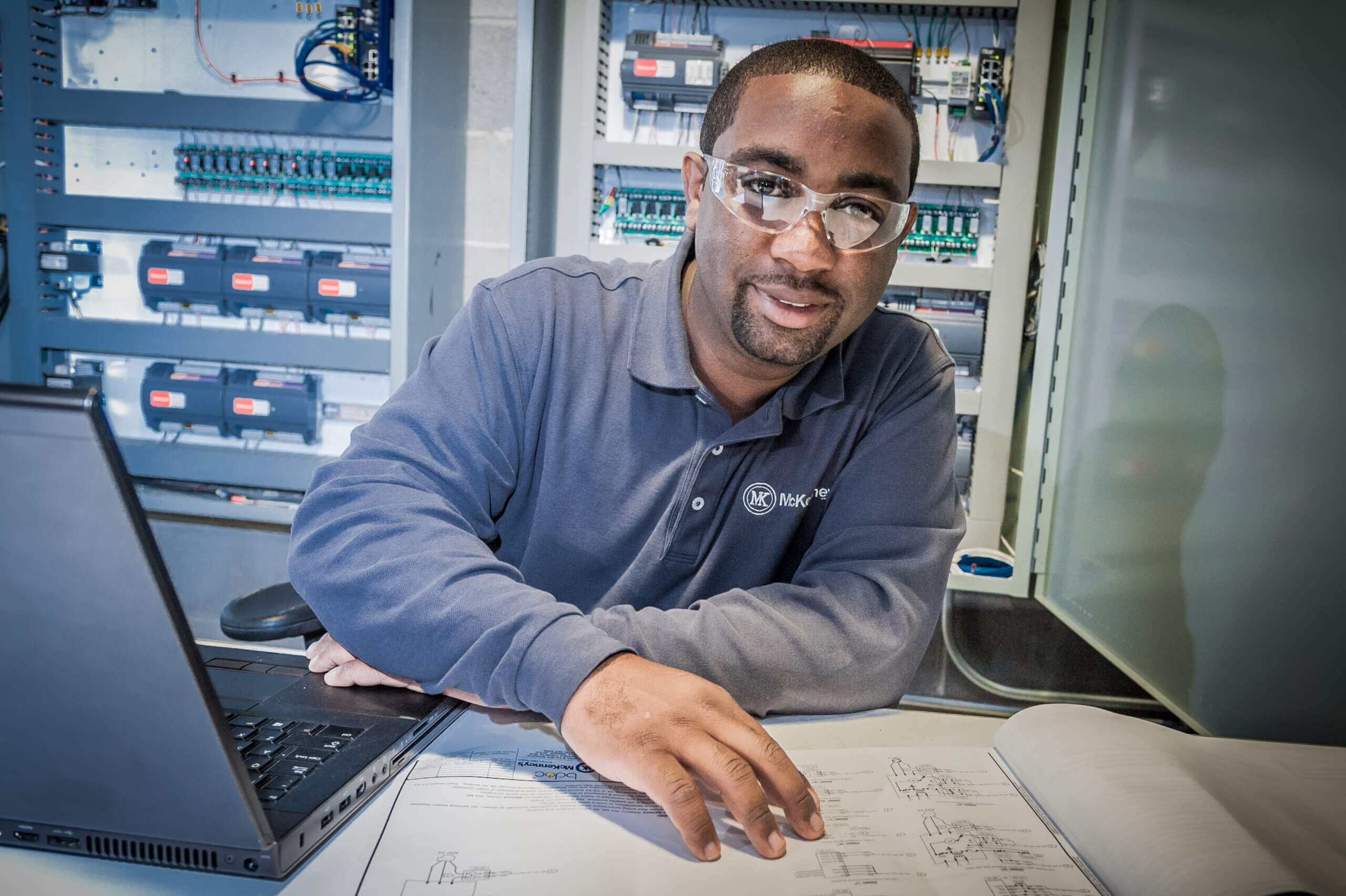 If you need system inspection, preventative maintenance, or startup assistance, McKenney's Automation & Control Solutions can now link your business remotely with our expert technicians. We specialize in open building automation systems with remote service and access capabilities to maintain your building's systems and equipment with ZERO interruption to your business. Here are the many benefits of McKenney's remote service and maintenance.
Improved Efficiency
McKenney's building automation systems (BAS) allow for real-time monitoring and troubleshooting through secure internet connections, resulting in faster response times and reduced downtime. Our team can provide ongoing system maintenance and diagnose and resolve problems remotely, ensuring that our customers' systems operate at peak performance.
Cost Savings
Our remote service capabilities at McKenney's allow us to avoid charging our customers for truck or vehicle-related expenses, resulting in cost savings. This cost-effective solution also benefits the environment by reducing the number of vehicles on the road.
Zero Interruption
We can respond quickly to any issues with remote access, minimizing disruptions to our customers' operations. Our team can diagnose and resolve problems remotely, ensuring our customers' daily routine is not impacted.
Increased Accessibility
Our remote service capabilities allow us to service properties across multiple states without needing physical on-site visits. This benefit is significant for McKenney's customers with facilities in different locations or regions, as it allows us to provide consistent and reliable service regardless of the facility's location.
Customized Solutions
Our team of experts at McKenney's provides customized solutions tailored to the specific needs of each facility. With remote access, we can provide ongoing system monitoring and adjust settings as needed to ensure our customers' building automation systems are optimized for efficiency and performance.
Customers can save time, money, and energy by taking advantage of our remote service maintenance options. Contact McKenney's today to learn more about how we can help optimize your facility's building automation systems with our remote service capabilities.