Plumbing Services
Our experienced plumbing experts arrive on time and with the right tools
to deliver fast, responsive, high-quality service every time.
CHOOSE A COMMERCIAL PLUMBER YOU CAN TRUST. CHOOSE MCKENNEY'S.



Backed by over 35 years of plumbing service, McKenney's delivers responsive, innovative, value-added building services that exceed expectations. Our plumbers are factory trained to work on equipment from all major manufacturers and offer the following services:
SERVICES
BACKFLOW TESTING & CERTIFICATION
DRAIN CLEANING & JETTING
VIDEO PIPE INSPECTION & LOCATING SERVICES
PRESSURE WASHING & CLEAN-UP
---
---
---
LIFT STATION MAINTENANCE & REPAIR
POST CONSTRUCTION MECHANICAL SYSTEM CLEAN-UP
STORM DRAIN CLEAN-UP
SAND TRAP CLEAN-UP
24x7 LIVE EMERGENCY SUPPORT
Our customer service representatives are available around the clock to provide priority service when you need it most.
EXPERIENCED LICENSED PLUMBERS
Our plumbing experts arrive on time and with the right tools to deliver fast, responsive, high-quality service every time.
RELIABLE FULL-SERVICE PROVIDER
Every member of our knowledgeable team is factory-trained to help with all your plumbing, HVAC, and maintenance needs.
HYDROVAC TRUCK SERVICES
We are proud to offer a full range of hydro excavating services thanks to our fully equipped, state-of-the-art hydrovac truck. From utility locating and vault clean-up to basin jetting and lift station maintenance, our team of plumbing experts are ready to help you with the next project at your facility.
---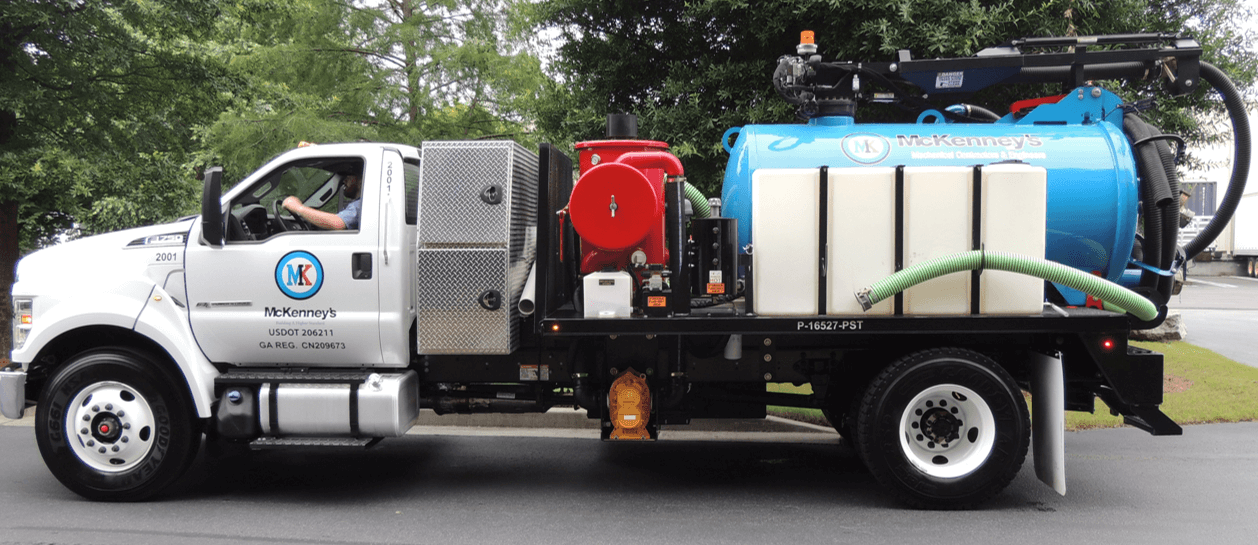 A building sewer system is often one of the most neglected aspects of your plumbing system because it's underground—out of sight, out of mind. It can also turn into one of the most costly. Lingering drain and sewer line issues that could have easily been repaired can escalate and become big problems at the worst time.

Having an annual inspection can help determine if you are at risk for a major issue in the future and possibly give you time to plan a repair instead of deal with an emergency.

McKenney's is your single-source provider for your Annual Inspection, Repair and Cleaning required by the City of Atlanta
PLUMBING CONTRACTS TO MEET YOUR NEEDS
Our team of experts are here to develop a facility maintenance plan to help extend the life of your system—allowing us to catch small issues before they turn into big problems.
---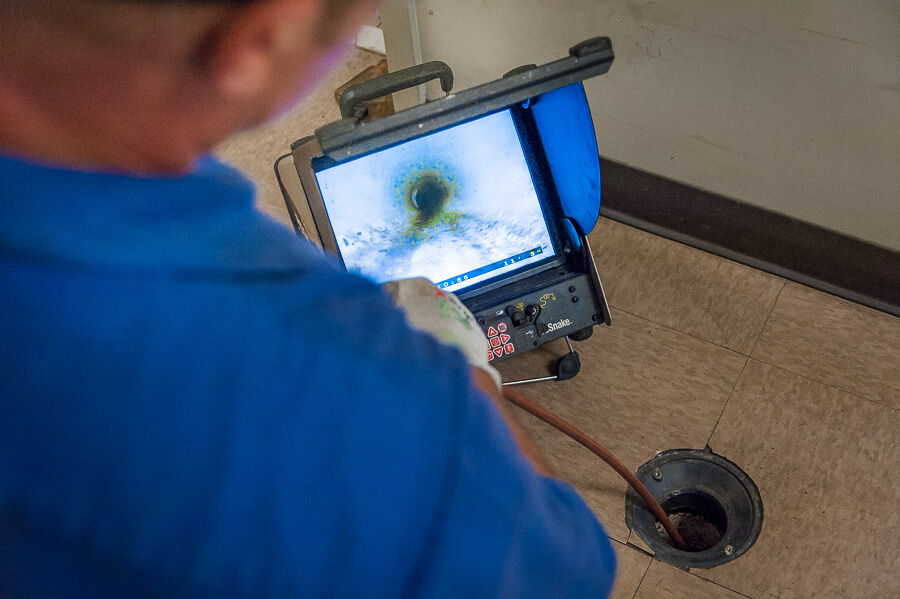 ---
Video Inspection & Jetting
Over time, buildup of debris, grease, roots, leaves and other organic and foreign matter can build up in your pipes, causing backups, washouts and even sinkholes. Let us provide you with a complete video analysis of your drainage system. We recommend an annual inspection on all sewer and storm drain lines.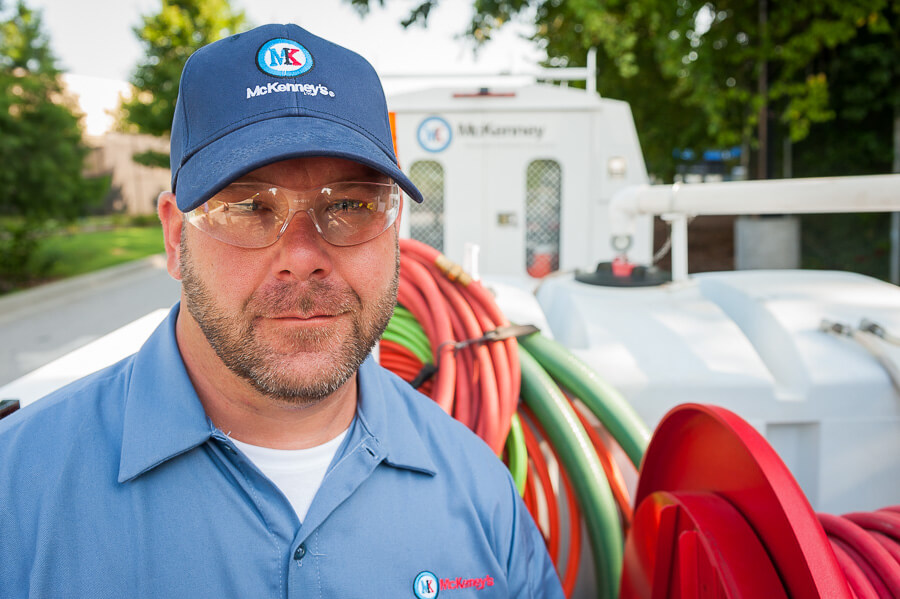 ---
Backflow Inspection
This is a mandatory annual test for each device. We can also repair, rebuild and replace failed devices if needed. We help take the worry out of being in compliance with scheduling, testing and sending all test results to the county.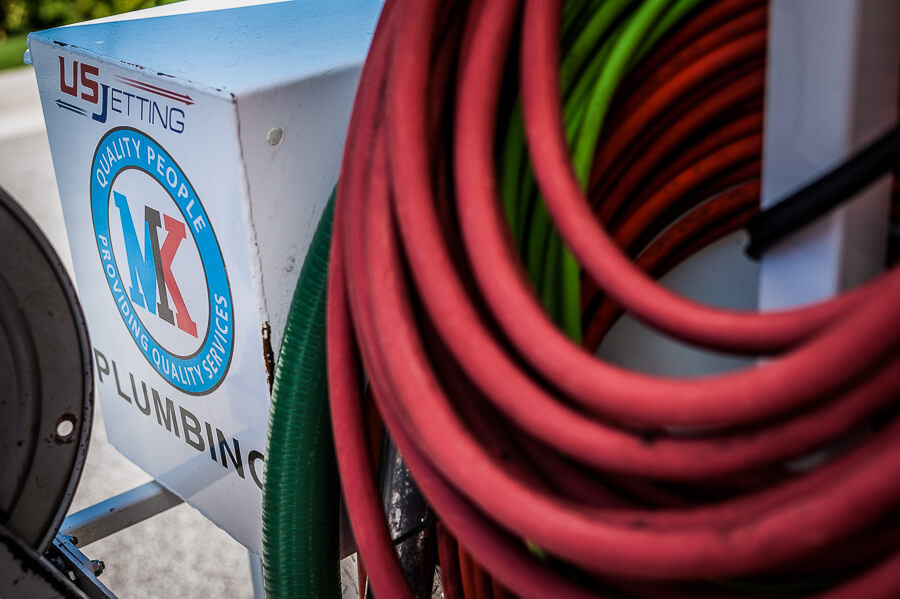 ---
Water Booster Station
Critical for providing water throughout your building this service is recommended annually and consists of pressure adjustments, strainer cleaning, and inspections of the control panel, electrical and hydraulic accumulator.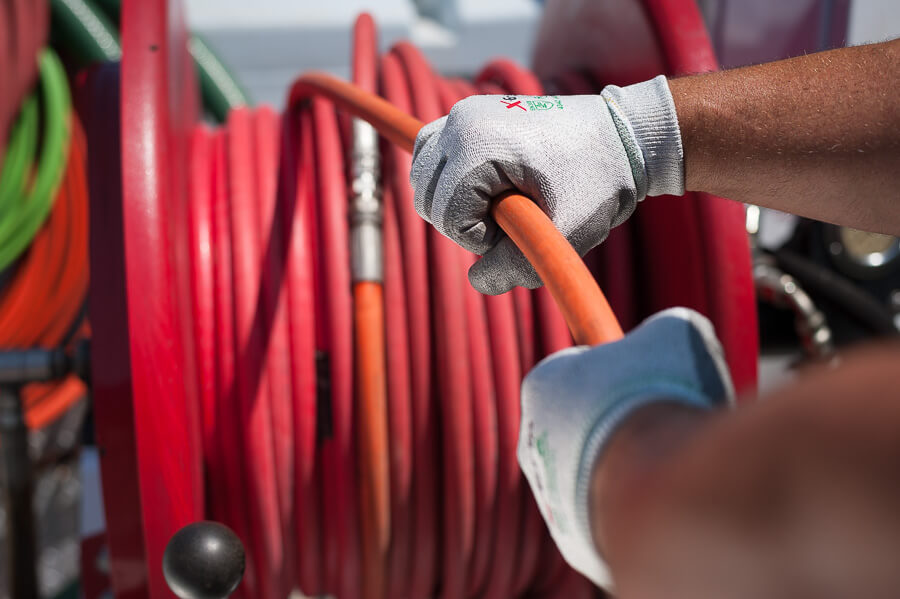 ---
Lift Station
Normally the only indication of a life station issue will be system failure unless regular routine inspection and maintenances are done. Our maintenance includes an amp draw check, control panel inspection, float inspection and adjustment, pump removal/inspection and excessive buildup removal if needed.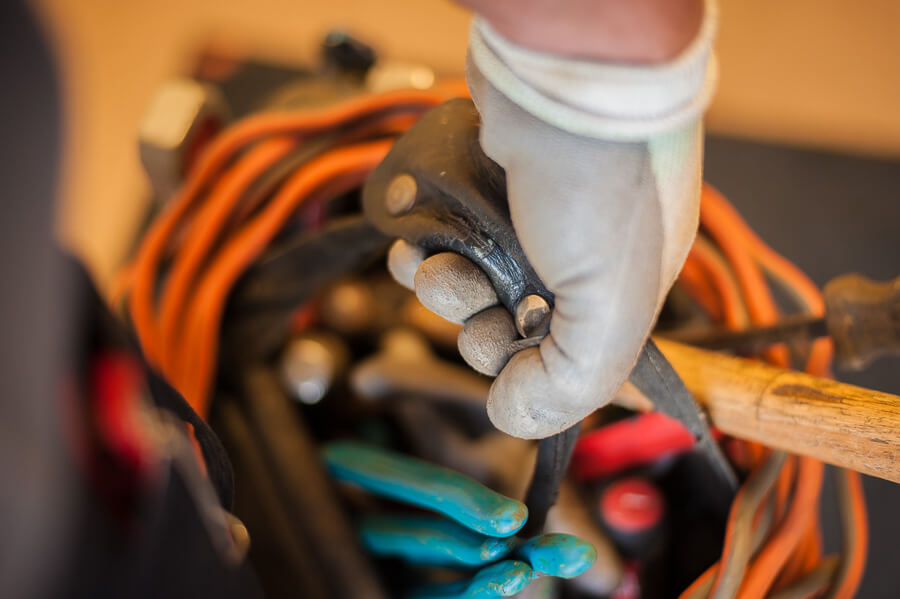 ---
Water Heater
This is an annual maintenance that helps to drastically extend the life of your water heater. This service includes complete inspection of electrical, expansion tank, T&P valve, anode rod as well as flushing the tank.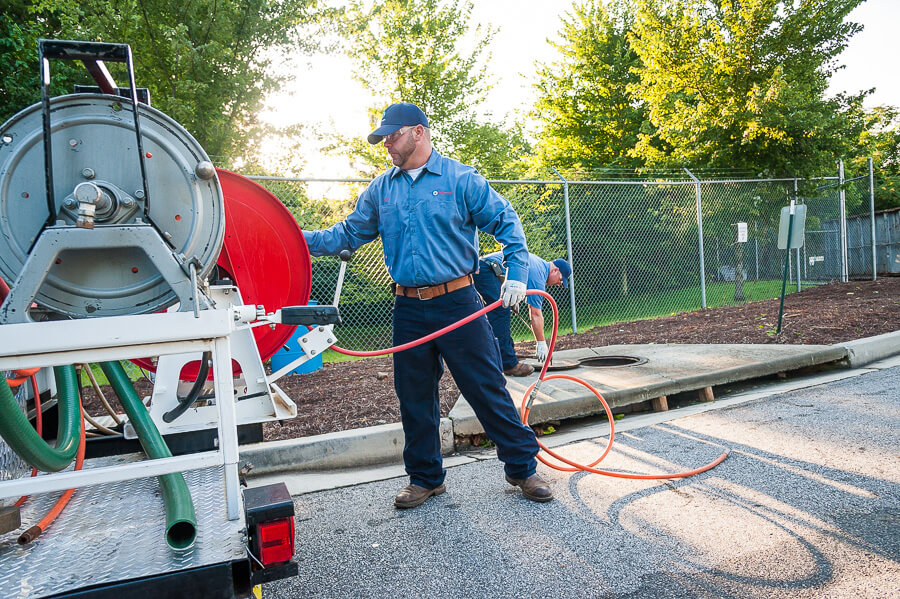 ---
Storm Sewer Maintenance
Unlike a building sewer, we cannot prevent or predict what goes down the storm sewer. Let us inspect, flush and remove debris with our power hydrovac truck. We have the capability to clean lines and blast obstructions to the nearest manhole where we can vacuum the debris out of the line, all with one truck.
COVERING ALL THE BASES
McKenney's installed plumbing and HVAC systems for the new premier Omni Hotel overlooking the Atlanta Braves SunTrust Stadium.