Plumbing Services
With 35 years of plumbing experience, McKenney's provides responsive, innovative, value-added building services that exceed expectations.
---
CHOOSE A COMMERCIAL PLUMBER YOU CAN TRUST. CHOOSE MCKENNEY'S.
McKenney's plumbing experts deliver fast, responsive, high-quality service every time—from backflow testing and drain cleaning to lift station maintenance and 24x7 emergency services.
HOW MCKENNEY'S CAN SERVE YOUR PLUMBING NEEDS
---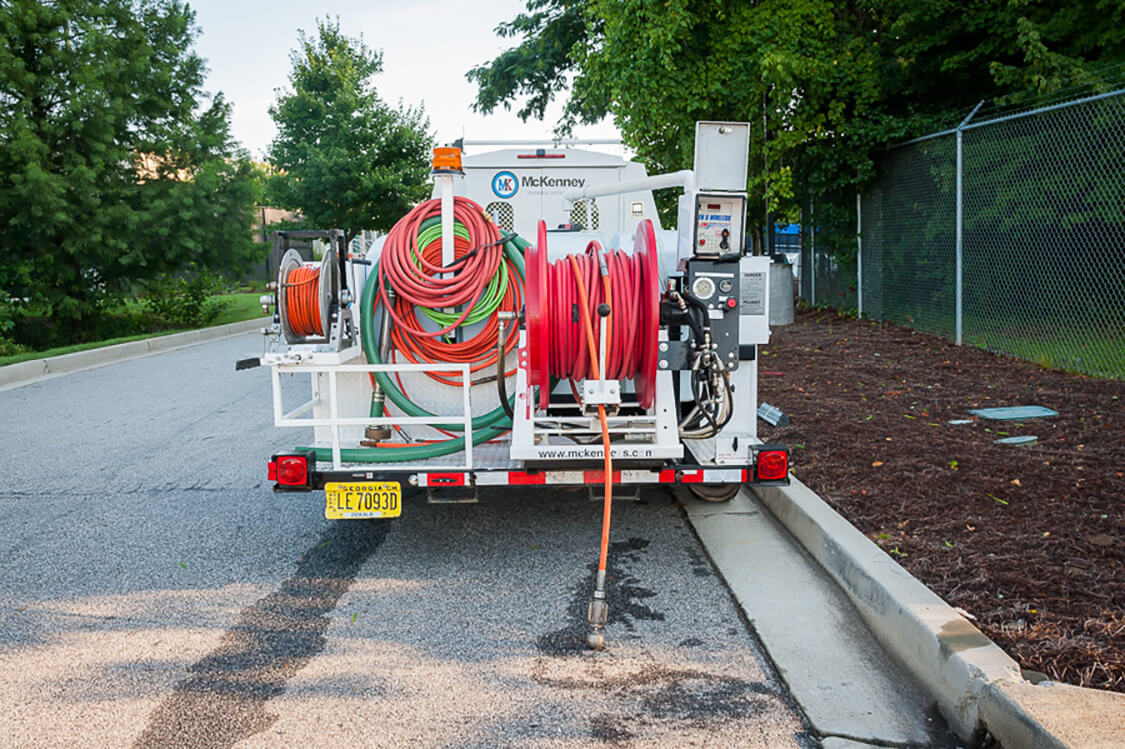 BACKFLOW TESTING
---
Backflow testing is a mandatory requirement by the city and must be performed annually to avoid contaminants polluting your water. McKenney's performs all local municipality requirements for backflow testing and inspections. We will also recommend any repairs or necessary replacements to protect you and your community's drinking water from contamination. McKenney's eliminates the stresses of city ordinances by scheduling, testing, and sending comprehensive reports in compliance with county provisions.
---
DRAIN CLEANING & JETTING
---
Pressure washing the inside of your drainage system removes debris, scale, and other buildup. McKenney's drain cleaning & high-pressure water jetting services ensure drains remain free from obstructions that can deteriorate your plumbing systems. Regular jetting and pre-planned maintenance can protect pipes and remove excess residue, buildup, and blockages.
---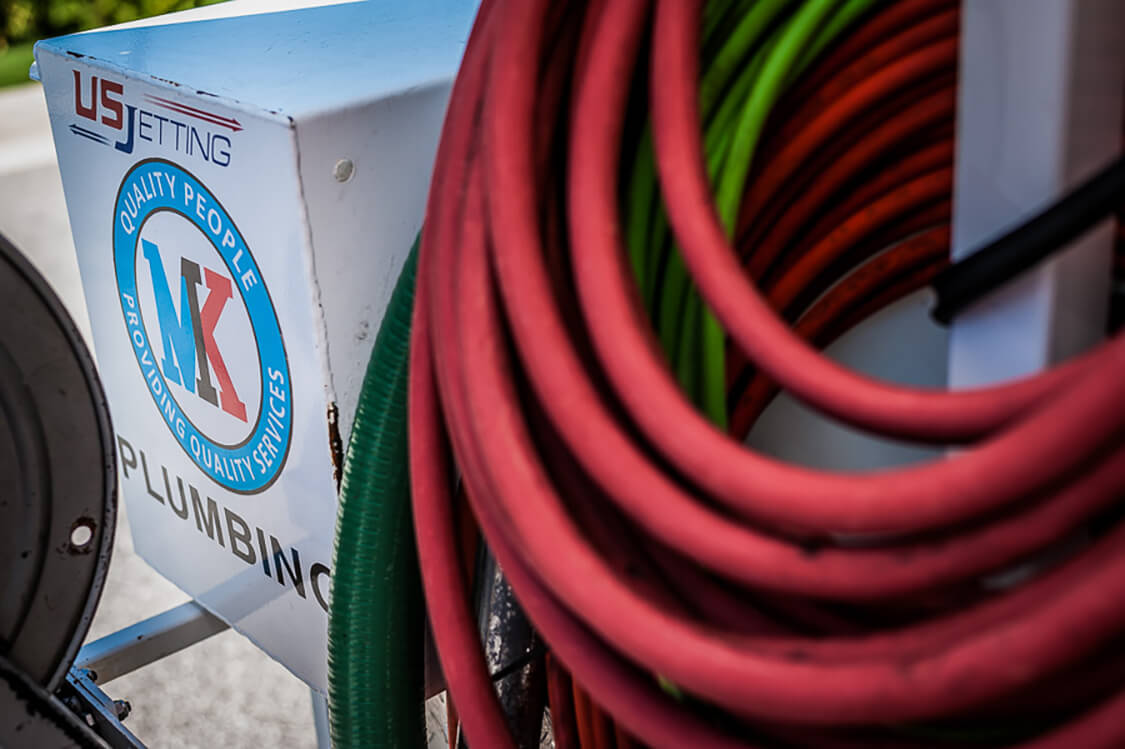 ---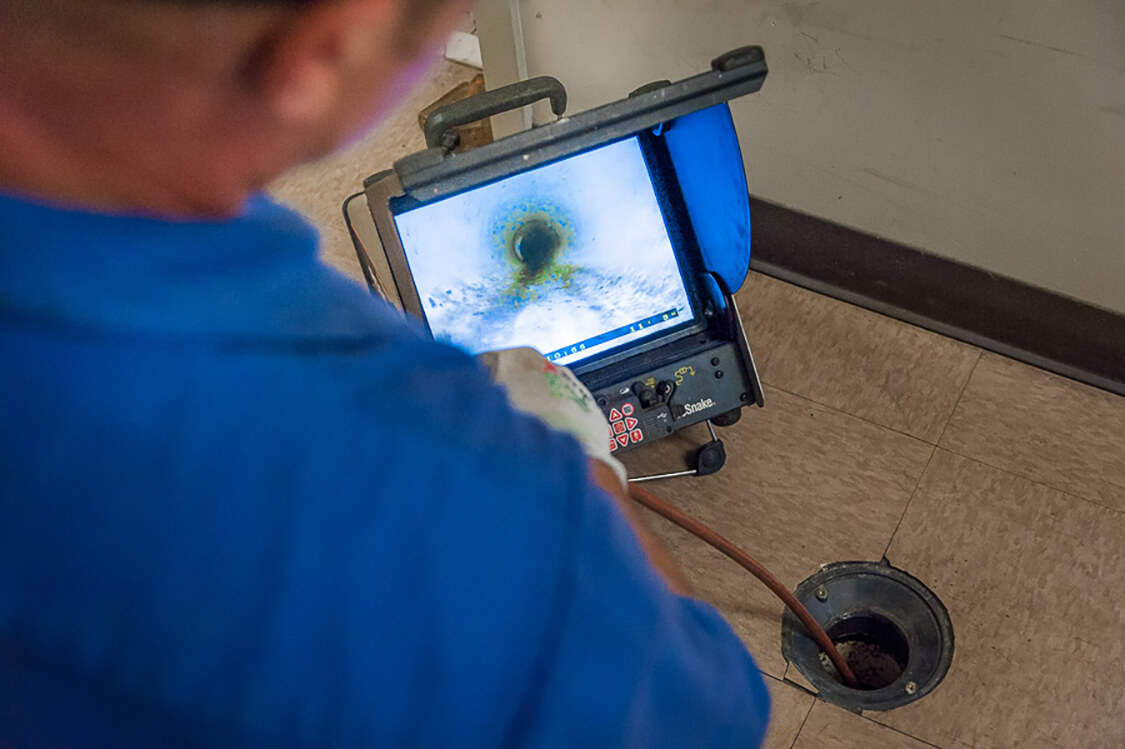 ---
VIDEO PIPE INSPECTION & LOCATING SERVICES
---
We recommend an annual inspection of all sewer and storm drain lines as buildup of debris, grease, roots, leaves, and other matter can accumulate in your pipes, causing backups, washouts, and even sinkholes. McKenney's Video Inspection Services provide a complete analysis of your drainage system, locate service lines, and identify current and potential issues.
---
PRESSURE WASHING & CLEANING
---
Maintaining a polished and professional exterior is important for any business. Underground repair work leaves your parking lots and sidewalks with excessive dirt, gravel, and other debris. McKenney's experienced plumbers will thoroughly pressure wash and clean these areas to enhance your company's image.
---
---
---
LIFT STATION MAINTENANCE & REPAIR
---
Lift station maintenance is one of the most important aspects of a drainage system, as it is used to pump wastewater and sewage to appropriate drainage levels. Composed of multiple complex components, customers rarely know when their system has an issue, such as a backup, back pressure, or power loss...that is until complete system failure. McKenney's ensures your sewage lift station is properly cleaned at least once a year to remove grease and other debris. Scheduling basic plumbing maintenance can save you thousands of dollars on failed equipment, sanitary clean-up, and potential building evacuation due to unstable facilities.
---
POST-CONSTRUCTION MECHANICAL SYSTEM CLEAN-UP
---
Construction waste and debris can clog your mechanical systems. McKenney's ensures all mechanical systems are working correctly before turning them over to Building Maintenance. After construction has been completed, McKenney's uses camera inspection technology to remove dirt, gravel, and other debris from your drains, lift stations, and vaults that collect during construction. McKenney's validates the mechanical system is flowing as designed, leaving your new facility's mechanical systems clean and ready for use on day one.
---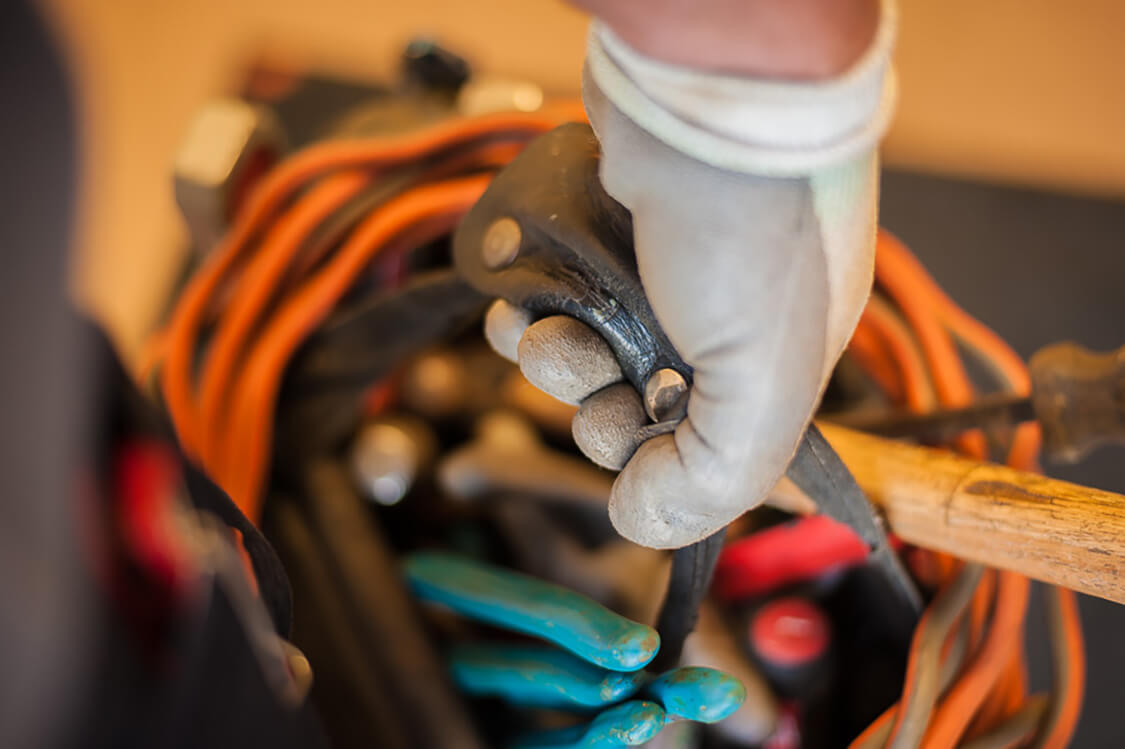 ---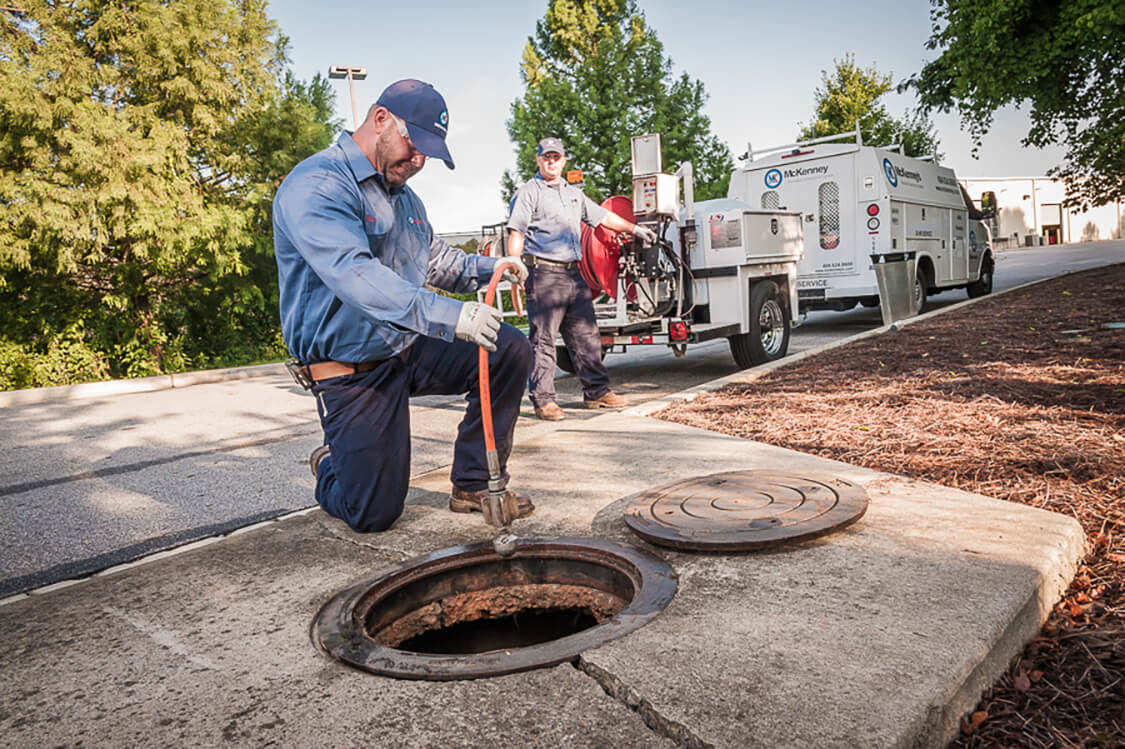 ---
STORM DRAIN INSPECTION & CLEAN-UP
---
The City of Atlanta requires an annual inspection to ensure stormwater management facilities are properly maintained and functioning as designed. With the building sewer system being one of the most neglected and costly aspects of your plumbing system, having an annual inspection can give you time to plan a repair instead of dealing with an emergency. McKenney's is GSWCC Level 2 certified (Georgia Soil and Water Conservation Commission Specialist Certification) by the city of Atlanta to complete the annual storm drain inspection, repair, and cleaning. This required inspection will avoid any unnecessary city fees and penalties.
---
SAND TRAP CLEAN-UP
---
A sand trap is a tank that separates wastewater from floor drains. Annual cleanings of sand traps prolong the tank's life and protect the city's sanitary sewer from harmful chemicals and oils. McKenney's routinely maintains and cleans out sediment from your traps, so your drainage system flows properly.
---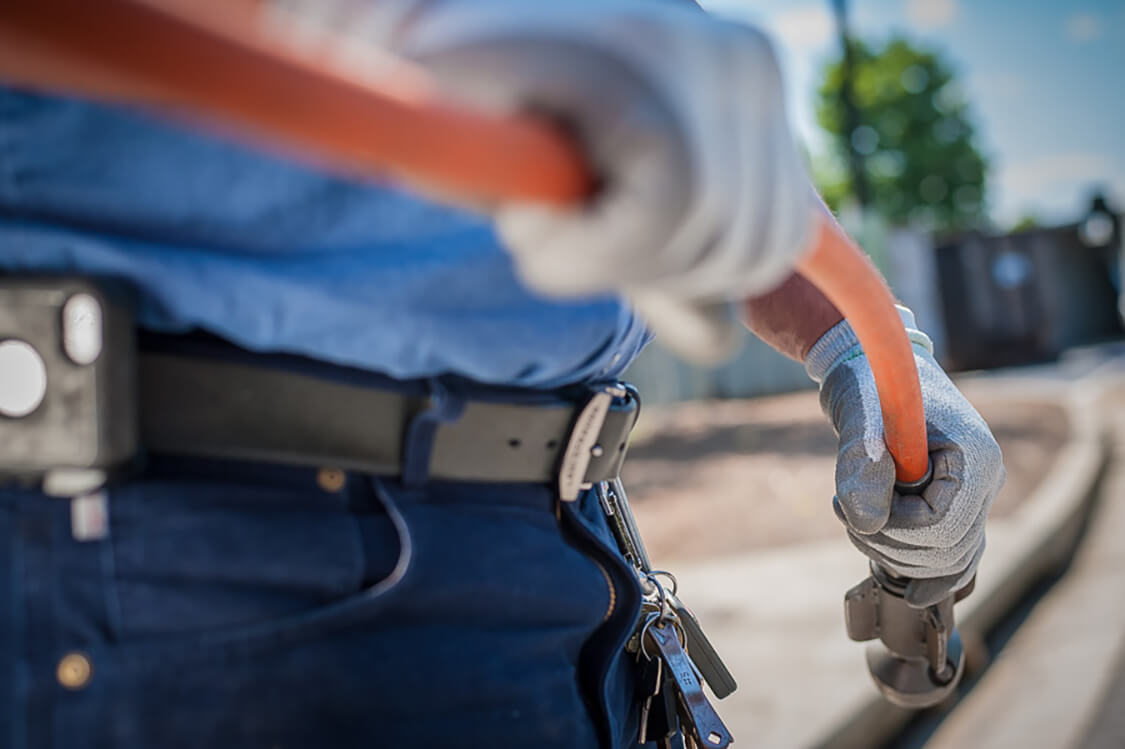 ---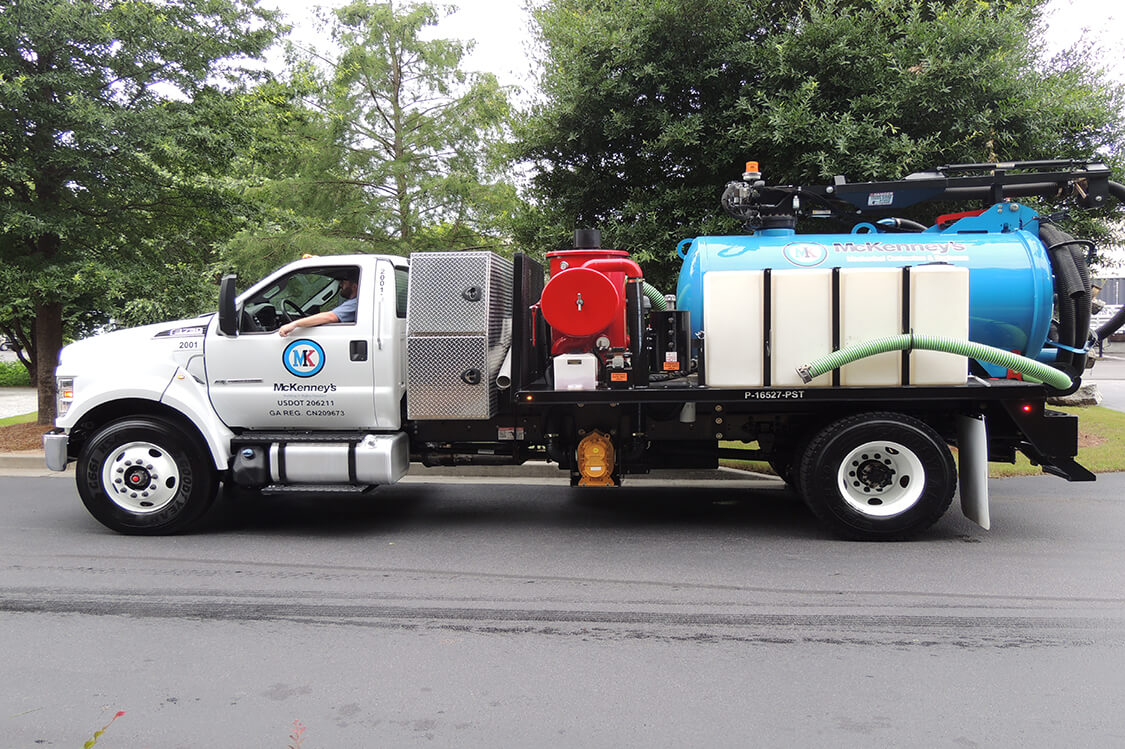 ---
HYDROVAC TRUCK SERVICES
---
From utility locating and vault clean-up to basin jetting and lift station maintenance, McKenney's offers a full range of hydro-excavating services with our fully equipped, state-of-the-art hydrovac truck. McKenney's team of expert plumbers use high-pressure water to cut through the soil and soften the ground septic from lift stations, storm sewer vaults, and water meter vaults. McKenney's Hydrovac Daylighting Services uncover underground utilities, cables, and pipelines to ensure project safety, increased productivity, and lower costs.
WHY CHOOSE MCKENNEY'S PLUMBING
---

---
---
---
---
Our customer service representatives are available around the clock to provide priority service when you need it most.

---
EXPERIENCED LICENSED PLUMBERS
---
---
---
Our plumbing experts arrive on time with the right tools to deliver fast, responsive, high-quality service every time.

---
RELIABLE FULL-SERVICE PROVIDER
---
---
---
Every member of our knowledgeable team is factory-trained to address all your plumbing and maintenance needs.
---
PLUMBING MAINTENANCE CONTRACTS
---
---
---
Our team is here to develop a facility maintenance plan, allowing us to catch small issues before they become bigger problems.
EXPERIENCE TO MAKE YOUR PROJECT A SUCCESS
---
"McKenney's plumbing department does a great job for me. I have worked with McKenney's for 20 years during my career, and they are my preferred mechanical vendor. They have responded to many emergencies for me over the years and have responded professionally and quickly to address repairs in any situation. I look forward to many more successful years of working together."
---
---