Atlanta Mechanical Contractors
Integrated building systems and services from a trusted provider.
Atlanta Office
1056 Moreland Industrial Boulevard
Atlanta, Georgia 30316
Hours: M-F 8:00 a.m. - 5:00 p.m.
Phone:
404-622-5000
Emergency:
(404) 624-8600
CHOOSE MCKENNEY'S &
KEEP YOUR FACILITY RUNNING SMOOTHLY
The best way to solve problems is to prevent them. We offer the expertise and resources to deliver proactive, innovative services to ensure that your systems run longer, more efficiently and more reliably. With more than 35 years of experience in mechanical systems, McKenney's delivers responsive, innovative, value-added building services that exceed expectations. Our highly trained service technicians, pipe fitters, plumbers and sheet metal workers use GPS-equipped vehicles to reach you as quickly as possible, with 24x7 availability.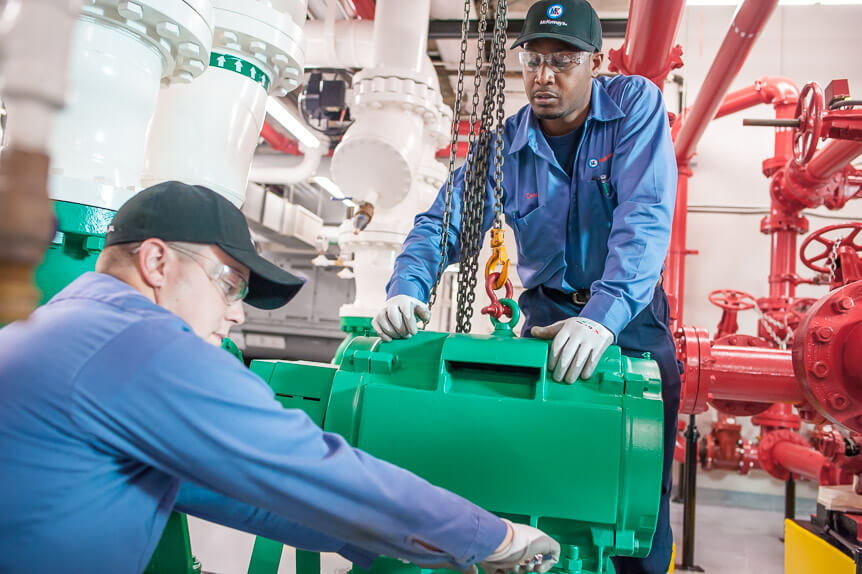 HVAC Services
Extend the life of key mechanical equipment. McKenney's helps you proactively manage HVAC and control systems to enhance performance, minimize downtime and reduce operating costs.
We tailor our management services to meet the unique needs of every customer and environment. Our experienced team of project managers and service technicians work together to provide the best solution whether you need an HVAC system repair, chiller rebuild, controls retrofit or more.
---
Plumbing Services
Uninterrupted operation of your facility streamlines workflow and minimizes costs. That's why McKenney's has added plumbing and hydrojetting services to its wide range of personalized, full-service capabilities. Now all of your plumbing, HVAC and maintenance needs are covered with a single phone call.
Hydrojetting services include powerful equipment that can cut through grease lines and tough jobs like storm sewers, parking deck lines, condenser water piping and more. From scheduled maintenance to emergency services, our plumbing services are available 24/7 and include: Backflow testing and certification, Drain cleaning and jetting, Medical gas piping systems installation and repair, Video pipe inspection and locating services, Lift station maintenance and Hydrojetting.
---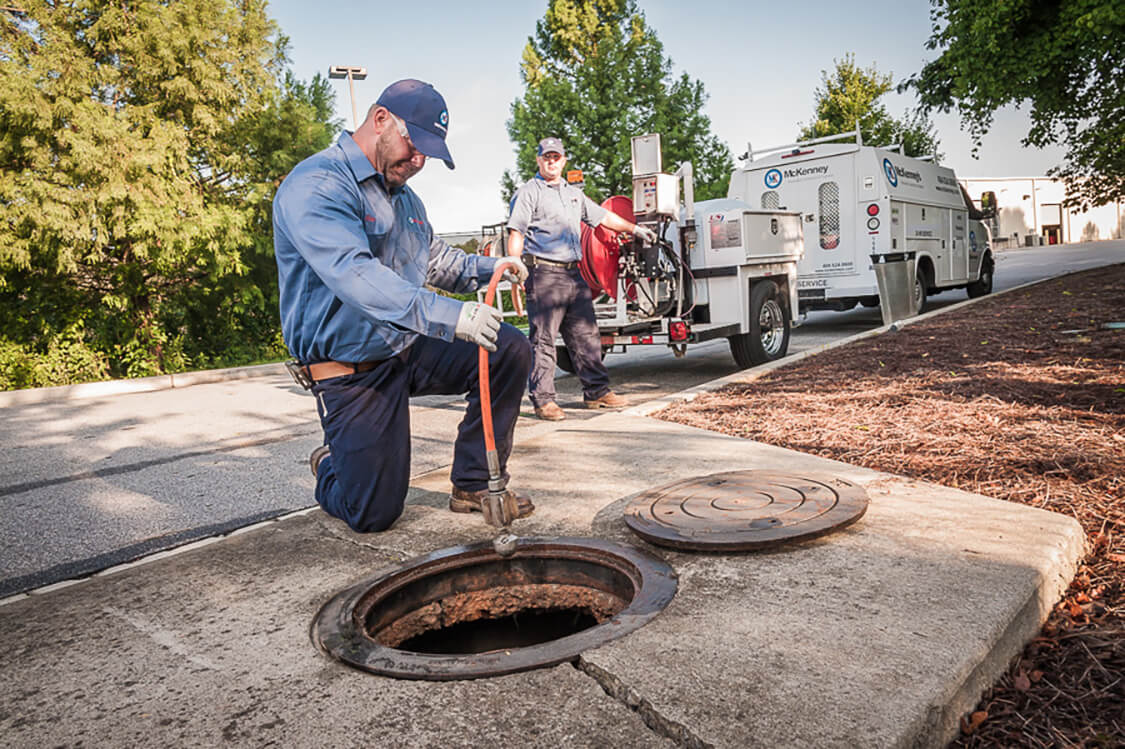 ---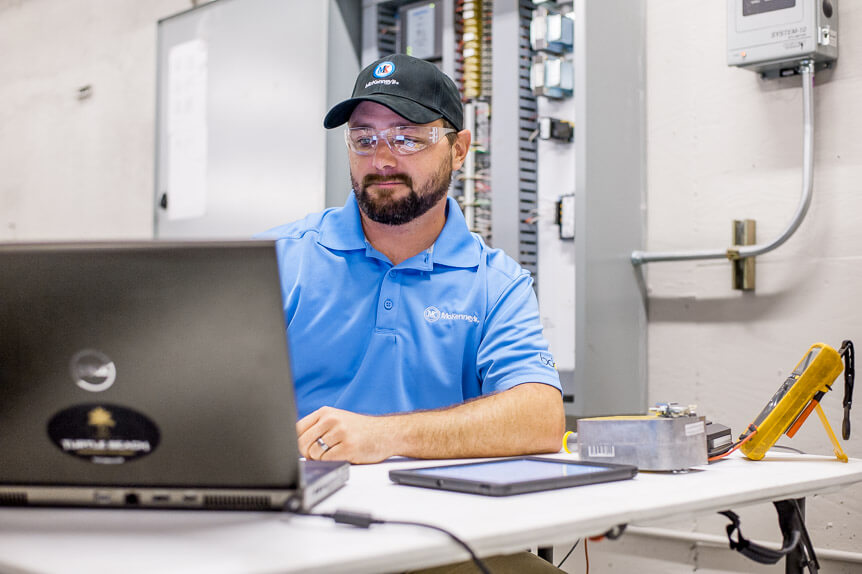 ---
Automation & Controls
Our team of automation and control experts offers integrated services and solutions—including building automation and controls, lighting control and more—for optimal comfort, energy efficiency and cost savings.
For over seven decades, we've delivered industry-leading innovation and customized high-quality solutions that operate seamlessly as one unit with a convenient single point of control. We leverage interoperable, open protocols and existing IT infrastructure to deliver scalable processes that can simplify operations. Plus, we offer our innovative building intelligence so you can access critical information easily and make better, more informed building management decisions.
Managing to Make a Difference
Experience matters—so do results. Discover how we've helped a wide range of unique customers manage their mechanical systems, automation and controls, energy-related initiatives, and more to create reliable, flexible and sustainable environments.
---
Responsive & On-time
Over the last year, 93% of service requests resulted in one of our techs being on-site the same day.
We have over 180 vehicles in our service fleet dedicated to your needs.
Our techs are equipped with almost $10,000 of equipment whenever they respond to a service call.
Our techs have access to specialty tools—from sewer cameras to 3-ton gantry cranes—to get the job done right.
---
---
---
Fully Trained & Knowledgeable
We've invested over $4 million in training our techs over the last 5 years.
Our techs are trained in over 50 different brands of equipment to ensure that we meet your unique needs.
Our techs have worked over 1.2 million man hours with only 20 OSHA recordable incidents since 2011.
Of more than 66,000 preventative maintenance calls, 99.6% were completed without a callback.
Find out if McKenney's is right for you. Contact us directly for more information about our services, or visit our Experience Map for the latest project highlights and case studies.
Creative Solutions Take Flight
A McKenney's service team and Emory University Woodruff Physical Education Center (WPEC) staff improved energy efficiency with new air handling units (AHUs).