Through unique design/build, design/assist and building information modeling (BIM), McKenney's has helped many organizations achieve LEED® certification for a wide range of building types. Since 2004 and our first LEED-certified project at the Cecil B. Day Butterfly Center at Callaway Gardens, we've made a commitment to environmental stewardship, helping many buildings achieve LEED certification.
In addition to our own Atlanta campus achieving LEED Gold, McKenney's was awarded the 2011 LEED Showcase Award in the "Beyond LEED" category by the Atlanta Business Chronicle. We are dedicated to green building practices, and we take pride in helping our customers build and retrofit building systems to improve energy efficiency and conserve natural resources.
Pictured is Mercedes-Benz Stadium, the first professional sports stadium to achieve LEED Platinum Certification in the U.S.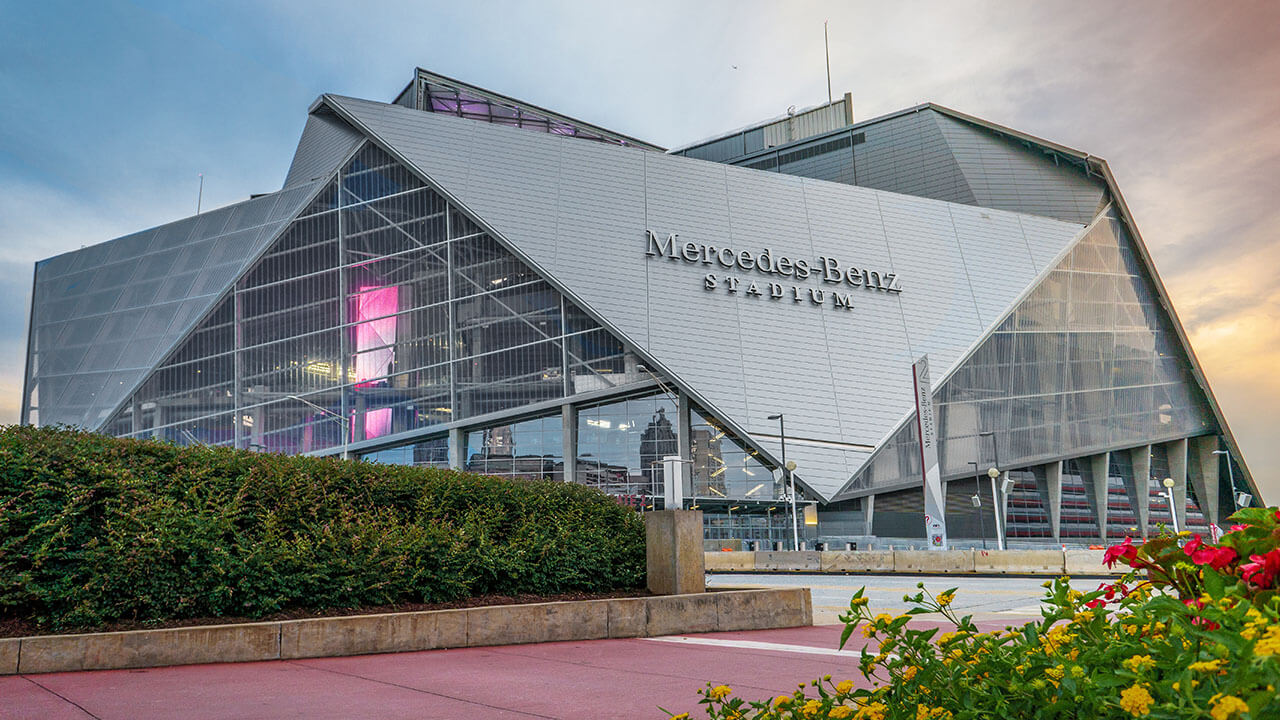 Contact the McKenney's team today to get started.
A Greener Hospital by Design
McKenney's is building a wide range of energy-efficient mechanical systems using green practices for the 325,000-square-foot medical center in Braselton.