Charlotte Mechanical Contractors
Integrated building systems and services from a trusted provider.
Charlotte Office
3601 Performance Road
Charlotte, North Carolina 28214
Hours: M-F 7:30 am – 4:30 pm
Phone: 704-357-1200
Emergency: (704) 357-1616
Choosing McKenney's – A company built on values.
Located near I-85 and I-485, McKenney's Charlotte office is situated in Mecklenburg County.  McKenney's Charlotte is also less than 5 miles from Charlotte Douglas International Airport.  Charlotte is a major commercial hub for North Carolina, and is home to companies in a variety of markets including banking, healthcare, education, hospitality, manufacturing facilities, and more.  
Founded in 1948, McKenney's is a top choice in mechanical contractors.  Our team provides highly efficient mechanical systems and offers a full range of services to meet our customers' unique needs.  
McKenney's has developed a wide range of services for all stages of a building's lifecycle.  Services we provide include preconstruction, environmental design, construction, building performance solutions, energy analysis, mechanical systems, equipment change out, system upgrades, and plumbing services.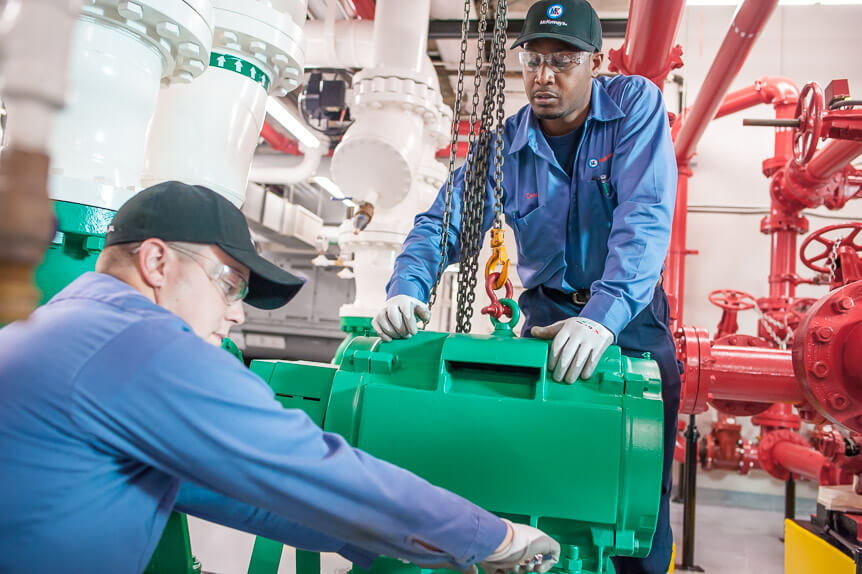 Managing to Make a Difference
Experience matters—so do results. Discover how we've helped a wide range of unique customers manage their mechanical systems, automation and controls, energy-related initiatives, and more to create reliable, flexible and sustainable environments.
---
Responsive & On-time
Over the last year, 93% of service requests resulted in one of our techs being on-site the same day.
We have over 180 vehicles in our service fleet dedicated to your needs.
Our techs are equipped with almost $10,000 of equipment whenever they respond to a service call.
Our techs have access to specialty tools—from sewer cameras to 3-ton gantry cranes—to get the job done right.
---
---
---
Fully Trained & Knowledgeable
We've invested over $4 million in training our techs over the last 5 years.
Our techs are trained in over 50 different brands of equipment to ensure that we meet your unique needs.
Our techs have worked over 1.2 million man hours with only 20 OSHA recordable incidents since 2011.
Of more than 66,000 preventative maintenance calls, 99.6% were completed without a callback.
Find out if McKenney's is right for you. Contact us directly for more information about our services, or visit our Experience Map for the latest project highlights and case studies.
Creating a Showstopper in Charlotte
McKenney's installed mechanical systems at an office building in downtown Charlotte.