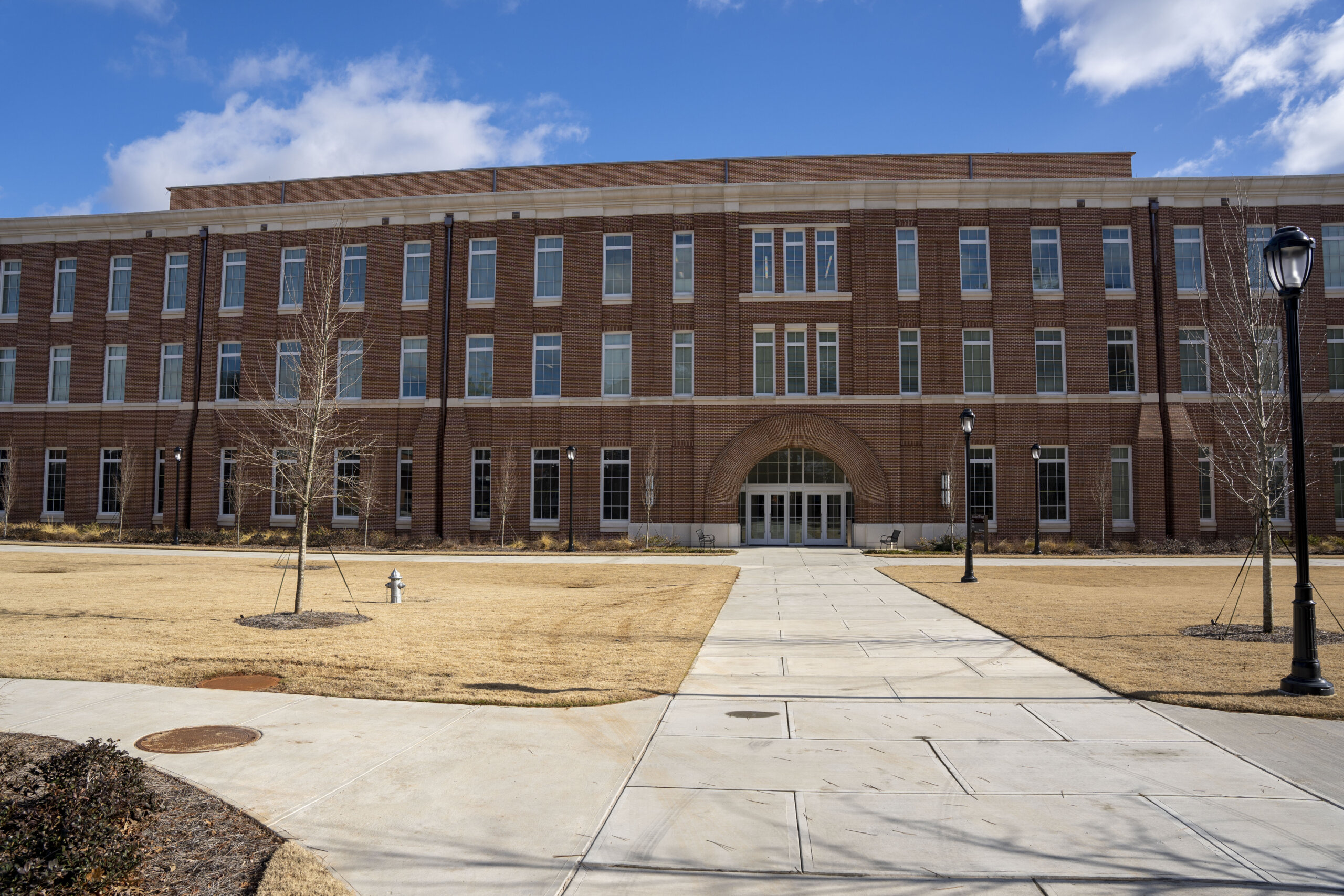 McKenney's and Turner Construction Company installed HVAC and plumbing systems for a four-story STEM research building on the University of Georgia's main campus. The project's scope included approximately 100,000 square feet of office and laboratory space and mechanical penthouse space on the fourth floor.
The team had to ensure that the unique requirements of both space types were met, including a split water supply providing two different types of plumbing water and a chilled water and steam loop. Additionally, the building's riser space included a single opening that stretched up the height of the building. This obstacle meant there were no support structures to install the risers and the solution required innovative workarounds to properly install mechanical and plumbing systems and fulfill the customer's needs.
McKenney's shops fabricated a steel grid to create a support structure for the piping and ducts at each level, and a large ramp to level a lift to install on a sloped parking ramp. The team also installed an energy recovery unit into the laboratory's mechanical systems to collect energy from the high amounts of exhaust produced by the lab and use it to precondition the air being brought into the building.
The McKenney's team planned and fully coordinated from the beginning, ordered long lead items early, and remained adaptable to any construction issues that arose. McKenney's startup and commissioning teams were crucial to ensuring customer satisfaction by confirming that all finished systems worked according to the design intent, and were ready to quickly resolve any issues they found.
Throughout the process, McKenney's ensured that campus operations were not impacted, and upon completion was awarded Turner's 2021 Outstanding Subcontractor Performance Award.
THE CHALLENGE
Work within existing spaces to install systems in hard-to-reach spots
Ensure needs are met for both space types, lab and office
THE SOLUTION
Extensively prefabricate materials to lessen work in the field and address issues with installation
Carefully coordinate all trades to meet a tight project schedule
Tie into existing campus systems to provide air and water to the building
THE RESULTS
Delivered the customer a finished project perfectly to expectations, on time
Provided specialty equipment, gases, air, and water to laboratory space
Completed installations without interrupting campus operations
Have a question for our experts? Leave your comment below and check out our website for more information.