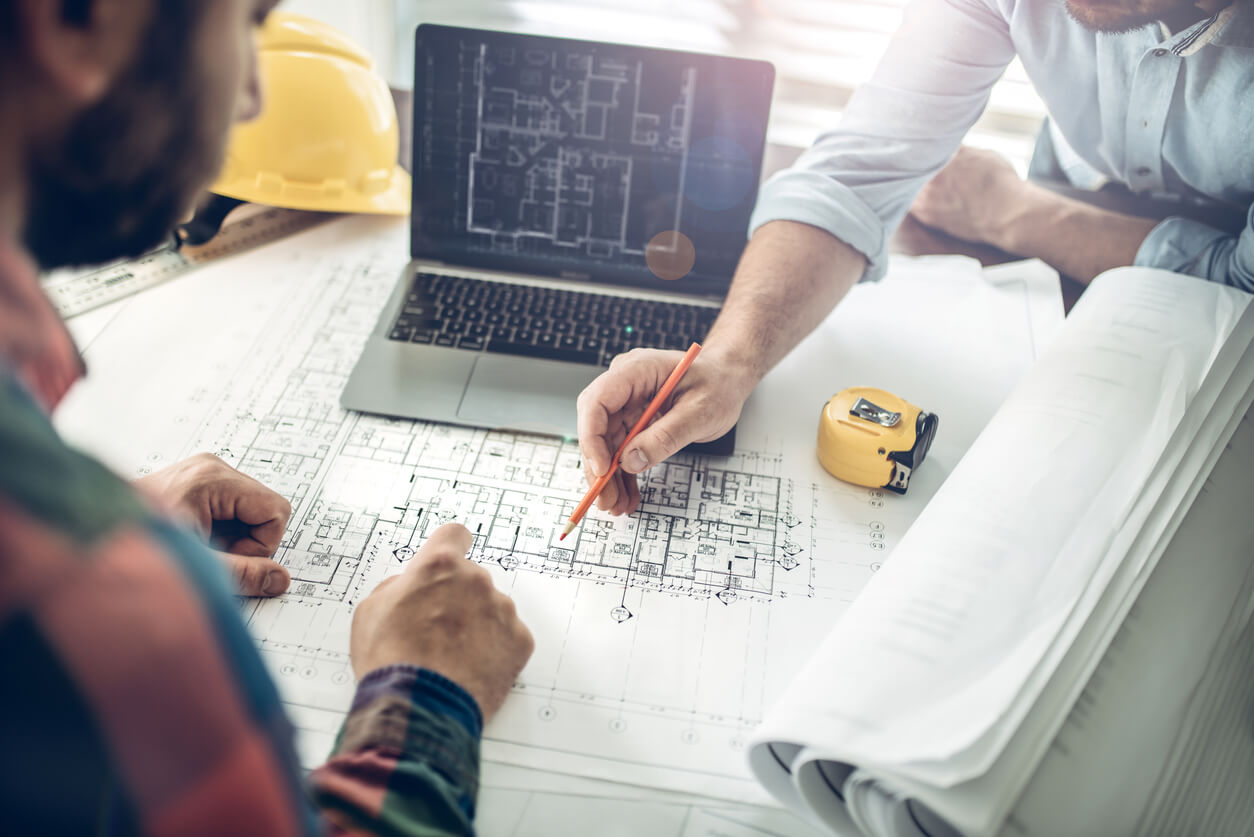 At McKenney's the systems we install are becoming more complicated by the day; it is not uncommon for service and accessibility to fall by the wayside during system layout. We are often asked to squeeze our ductwork and piping into a very crowded ceiling. Once other trades install their devices, it can become a challenge to come back to our equipment. This is a trend seen that is not limited just to construction. Several modern vehicles require complete disassembly of the interior just to replace an evaporator core! Cramming a terminal unit onto a contract document is much simpler than hanging it from a ladder in a crowded ceiling space.
Accessibility
Planning for someone to get to the equipment we install is paramount. How can a technician properly diagnose or repair a component that is inaccessible?
The best thing we can do is to carve our equipment access zones into our contract documents and BIM models. This is a best practice that we have adopted that creates a "no-go" zone where a technician would need to access a piece of equipment. This includes not only the space above the ceiling
but the ability to place a ladder below. We will coordinate this against all trades, even down to furniture layouts. We can also ensure that equipment is selected and ordered with the correct right- or left-hand orientation.
Planning for system downtime
With our equipment accessible, diagnosis and repairs become much simpler. Once a fix has been identified, often the entire system may need to be shut down for replacement of a component. In order to replace piping equipment, proper placement of isolation valves is required. Without isolation valves, an entire system could need to be drained to replace a single piece of equipment. Valves should be located at any piece of equipment, and ideally in long piping runs. Not only does this make service easier, but if a leak were to occur, having a shut-off valve close by could prevent significant property damage. Additionally, isolation valves and flanged connections can be utilized for sections of pipe that may be required to be removed to move equipment around a crowded mechanical room. Doing so makes service much simpler and safer for all parties.
Providing accurate product data
Having accurate product data in hand makes equipment replacement and service much easier. This includes accurate submittals, which include all provided accessories, and installation/operating manuals. How can our customers know what replacement parts are needed if accurate submittal and operating data is not provided? The submittals should be bookmarked, bundled, and provided in a manner that is easy for anyone to parse through throughout the building's occupancy.
To learn more about services available at McKenney's, contact us today.