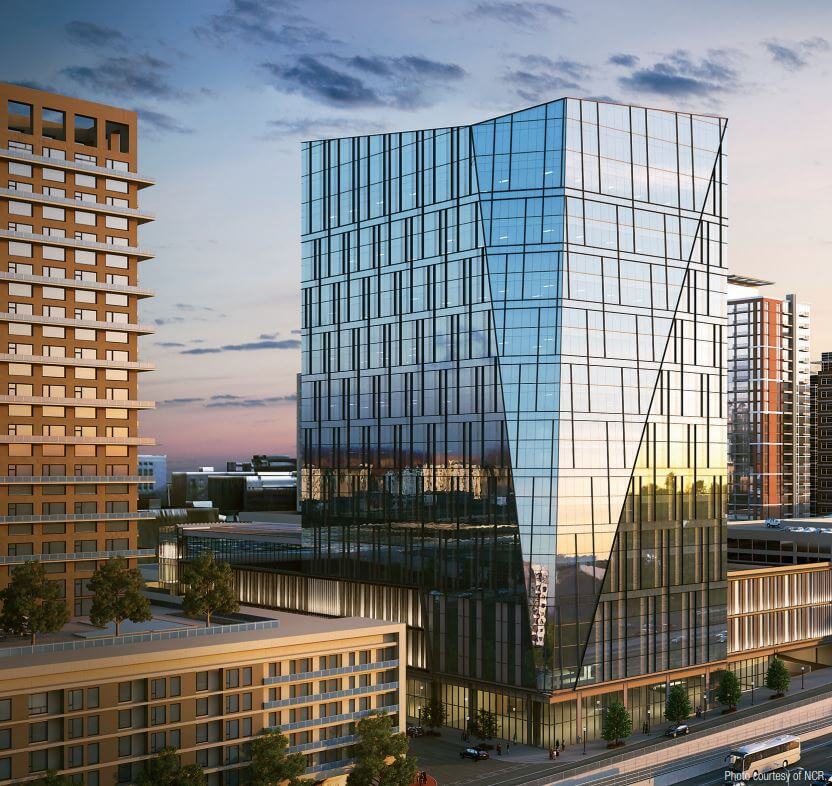 McKenney's designed, installed and integrated automated control system solutions for two new office towers on a state-of-the-art campus in Midtown Atlanta.
The Challenge
The building owner required the integration of a wide range of control and monitoring systems covering multiple trades, communication protocols, and manufacturing standards for 34 stories of office space and the adjoining 200,000+ square foot (SF) parking garage. McKenney's was commissioned to lead the integration efforts of the disparate systems into a single automated controls platform, all while supporting the rigorous requirements of an aggressive construction schedule.
In close coordination with mechanical, plumbing and electrical contractors, and with strategic planning, engineering and testing of the new system, the team integrated numerous building systems and control points for monitoring, control, and analytics of the building's HVAC, power monitoring, water reclamation and more—into a single Tridium N4 platform.
The state-of-the-art new global headquarters located at Spring and 8th runs efficiently on a single integrated automation platform, allowing building management to serve close to 5,000 employees across nearly 750,000-square-feet of office space.
Click here to check out more Project Highlights and other project experience.