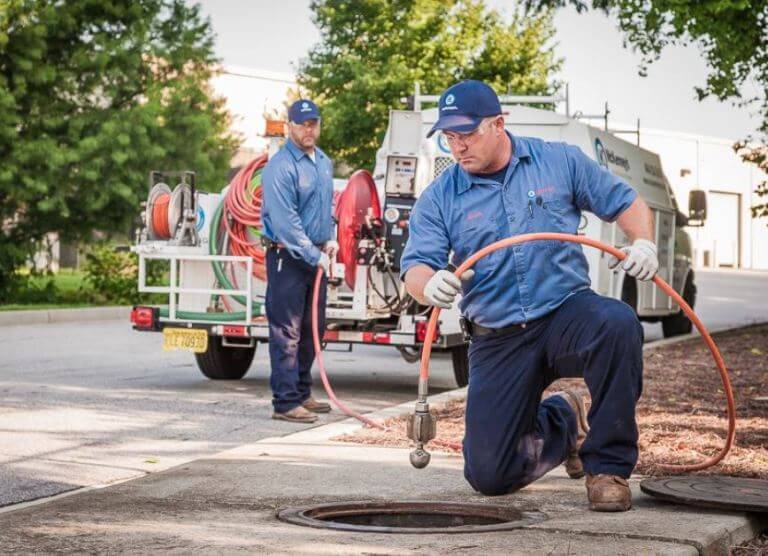 Fall is in full swing and the months to come offer the perfect opportunity to inspect, identify, and resolve any storm drain issues. With the changing of the season comes large amount of leaves, pine straw, and other debris that can leave storm drains clogged. This can also magnify smaller issues in the line and may cause potential sinkholes.
The hydrovac truck is one of our newest additions to our fleet and it is the perfect tool to remove the debris potentially causing storm drain failure due to buildup or accumulation in low spots, over grates, in basins and in drains. The vacuum hose makes quick work removing solid debris above and below grade. The jetter feature pressure washes and thoroughly cleans the inside of the drain lines. After identifying problem areas being affected by these seasonal debris dumps, it only makes sense to offer our customers an annual maintenance contract so they're able to be proactive instead of reactive. This maintenance plan could incorporate a video inspection as well to ensure the lines integrity and rule out cracks or breaks that could lead to dangerous sinkholes.
Have a question for our experts? Leave your comment below and check out our website for more information.