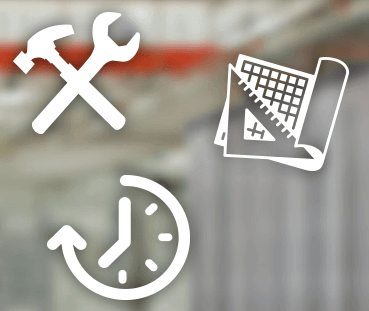 "Cost avoidance", "unscheduled maintenance", and "equipment downtime" are all phrases we hear and use when speaking with our customers about the need for regular maintenance. More importantly, we have to continue building our relationships with our customers because McKenney's is a partner and not simply a vendor. Our Predictive Maintenance measures help separate McKenney's from competitors.
Here's the difference predictive maintenance makes:
Routine preventative and predictive maintenance is a valuable practice for many aspects of our lives. With respect to mechanical systems, routine scheduled maintenance provides our customers with the confidence that their systems will continue to operate at their highest level of efficiency. While no program of maintenance can guarantee that problems won't arise, routine engagement with our customers and their equipment helps to circumvent trouble calls.
A qualified trained technician can often see beyond the immediate operation of the equipment they service. By comparing notes of previous service to current conditions, McKenney's technicians are able to provide suggested repairs to users and account managers. When needed repairs are identified in this way, costly interruptions to service, productivity, and critical environments can be avoided.
Fostering the mentality of an "ounce of prevention is worth a pound of cure" ensures our customers that McKenney's is always committed to servicing their best interest. Due diligence programs of maintenance assists customers with both operation expenses and long term capital budget forecasting.
Have a question for our experts? Leave your comment below and check out our website for more information.