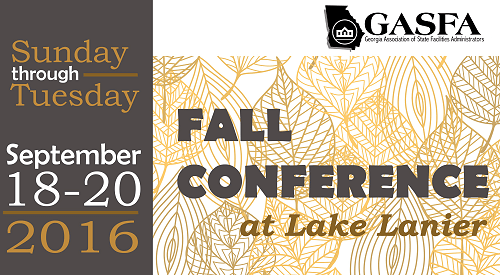 GASFA is the state affiliate of NASFA. Next week is the GASFA Fall Conference at Lake Lanier- what can we expect?
McKenney's Building Performance Solutions is proud to be a silver sponsor of the 2016 Georgia Association of State Facilities Administrators' (GASFA) Fall Conference, being held this year from September 18-20.
Next week, attendees will have the opportunity to hear from state facility managers and members of the construction and engineering industries. Colleagues gather to network face-to-face, engage with speakers, and most of all – partake in open discussion regarding important topics in the industry. It's an excellent chance to coordinate on the issues that impact their operations, thus giving industry representatives a voice on important laws and regulations that have a bearing on their day-to-day.
On Monday, we're excited to hear from Cameron Griffith, one of our partners at TRANE®, as he talks about the Energy Performance Contracting at the Georgia World Congress Center.
Griffith will be speaking on Monday (9/19) from 4-5pm in Grand Ballroom B.
Click here for more information about the Fall Conference and to see a schedule of this year's speakers.