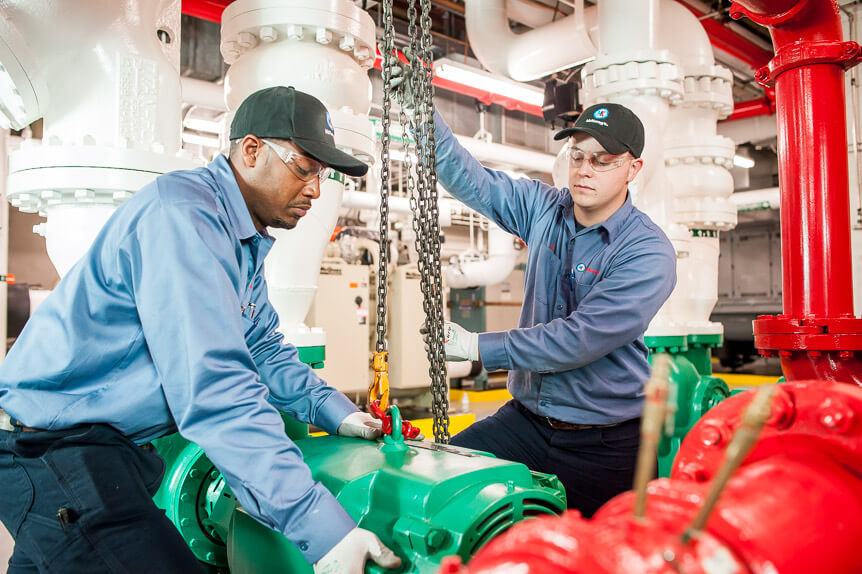 The best way to solve problems is to prevent them. We offer the expertise and resources to deliver proactive, innovative services to ensure that your systems run longer, more efficiently and more reliably.
Experience matters—so do results. Discover how we've helped a wide range of unique customers manage their mechanical systems to create reliable, flexible and sustainable environments.
Responsive & On-Time
Over the last year, 93% of service requests resulted in one of our techs being onsite the same day.
We have over 150 vehicles in our service fleet dedicated to your needs.
Prepared & Equipped
Our techs are equipped with almost $10k of equipment when responding to a service call.
Our techs have access to specialty tools—from sewer cameras to 3-ton gantry cranes—to get the job done right.
Fully Trained & Knowledgeable
We've invested over $4 million in training our techs over the last 5 years.
Our techs are trained in over 50 different brands of equipment to ensure that we meet your unique needs.
Have a question for our experts? Leave your comment below and check out our website for more information.