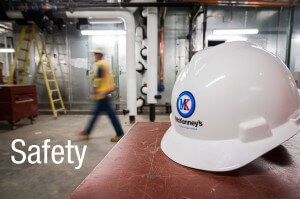 Now that we're past Memorial Day weekend, the temperatures are starting to climb, and we are approaching a time of the year in the Southeast where we need to be mindful of heat stress risks associated with outside activities. Whether on or off the job, heat stress illness can be prevented by proper planning for your activities and by recognizing symptoms of the various stages of illness and immediately addressing them.
The table below provides a quick reference for the different stages of heat stress illness and responding to these symptoms to help protect you, your coworkers, family and friends.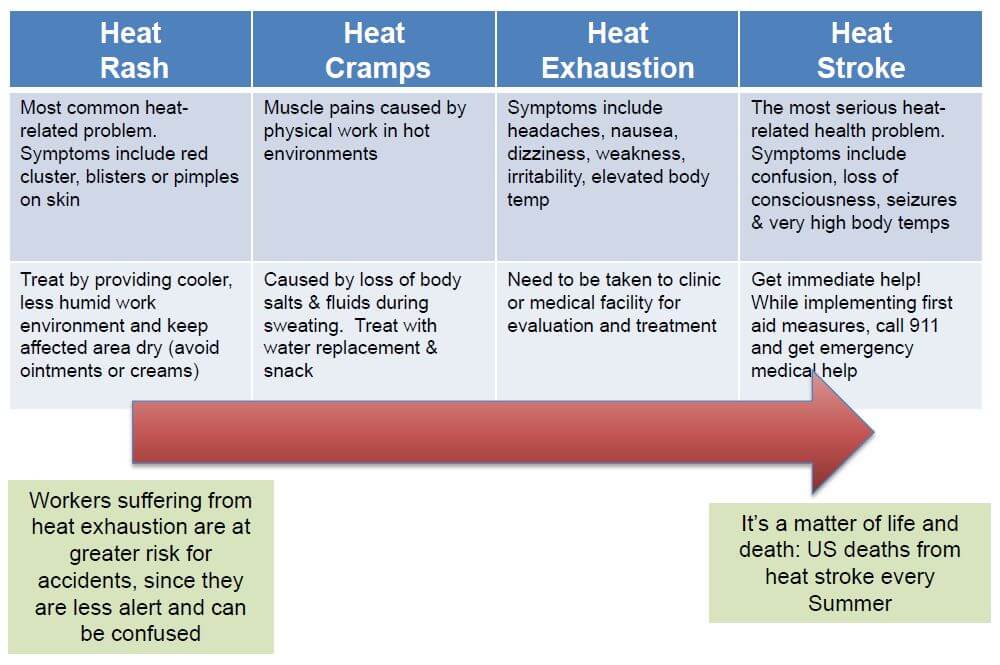 The best way to manage heat stress illness symptoms is to not have them! The National Safety Council has helpful information for planning to prevent heat stress related illness. Please click the link below to find out more:
http://www.nsc.org/learn/safety-knowledge/Pages/news-and-resources-surviving-the-hot-weather.aspx
Have questions for our experts? Leave your comment below.