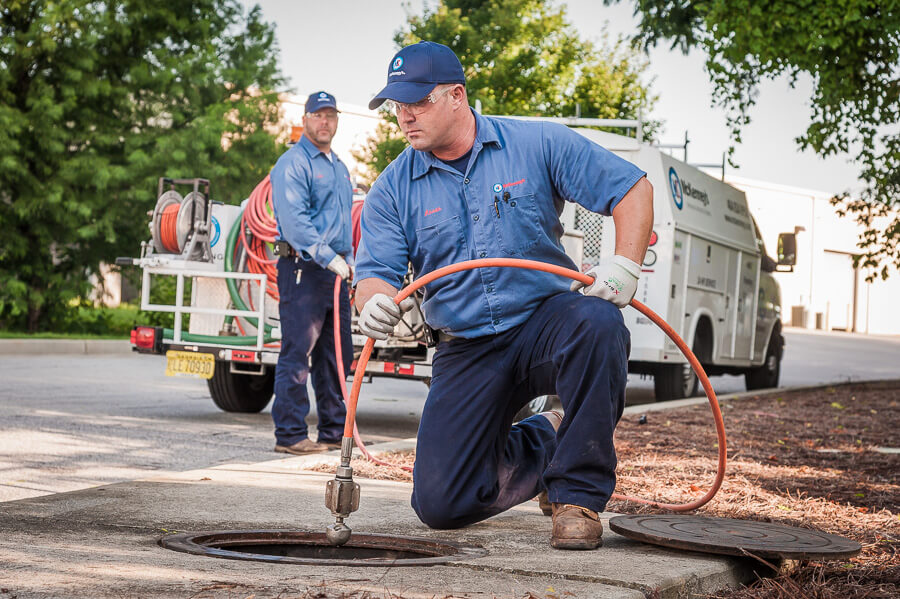 Backed by over 35 years of experience working with mechanical systems, McKenney's delivers responsive, innovative, value-added plumbing services that exceed expectations. Its team of plumbing experts is factory trained to work on equipment from all major manufacturers. To learn more about the high-quality services McKenney's offers click below.
Services include:
Backflow testing and certification
Drain cleaning and jetting
Video pipe inspection and locating services
Lift station maintenance and repair
Medical gas piping systems installation and repair
24×7 emergency plumbing services
Flush with resources
Uninterrupted operation of your facility streamlines workflow and minimizes costs. That's why McKenney's offers plumbing and hydrojetting services to its wide range of personalized, full-service capabilities. Now all of your plumbing, HVAC and maintenance needs are covered with a single phone call.
Hydrojetting services include powerful equipment that can cut through grease lines and tough jobs like storm sewers, parking deck lines, condenser water piping and more. From scheduled maintenance to emergency calls, McKenney's plumbing services are available 24 hours a day, seven days a week.
Keep operations flowing
Your facility comprises a wide range of plumbing systems and controls designed to improve performance and reduce total cost of ownership. The McKenney's team of experienced plumbers is available for anytime maintenance and repair on even the most complex plumbing challenges. For example, they use innovative hydrojetting equipment to cut through the toughest, greasiest lines with ease. Their comprehensive plumbing services include backflow testing, drain cleaning, hydrojetting and more to help you resolve plumbing issues quickly without compromising the comfort and productivity of building occupants.
McKenney's ServiceShield™
Optimal maintenance ensures reduced cost and smooth facility operation. McKenney's ServiceShield™ is a comprehensive, custom-configured facility assurance program delivering top-notch plumbing, mechanical, controls and security services.
To learn more visit plumbing.mckenneys.com.
Have a question for our experts? Leave your comment below.