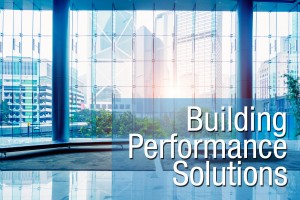 Performance contractors know that successful "paid for out of energy savings" projects depend on solid ECM development and safe, sustainable, high-quality project implementation. With over $50 million in successful ECM implementations, McKenney's Building Performance Solutions has the experience and resources required to reduce risk during your next ESPC project's development and implementation.
ECM DEVELOPMENT
McKenney's provides engineers, estimators, construction professionals and technicians at our own risk when partnering with ESPC customers to identify and develop viable project ECMs.
HIGH-QUALITY, SAFE IMPLEMENTATION
Our 175 OSHA-10 certified foremen, 35 LEED® certified PMs and 11 PEs use Behavior Based Safety (BBS) to ensure exceptional quality and safety performance—from engineering and 3D BIM development through prefabrication and field installation.
SUSTAINABLE BUILDING PERFORMANCE
Our NEBB-certified technicians are trained in all types of MEP systems and routinely provide industry-leading systems start-up, commissioning and owner training after construction is complete. We deliver detailed project close out, including 3D BIM models, Cx documentation and M&V services to support your long-term project goals.
Have a question for our experts? Leave your comment below and check out our website for more information.