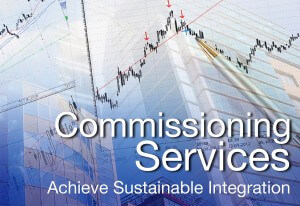 As the benefits of commissioning are increasingly realized in the construction industry, third party commissioning is becoming a standard. At McKenney's, we are constantly focused on quality and owner satisfaction and therefore involve our Commissioning Department in all construction projects.
Third party commissioning has become a widely accepted form of quality assurance in recent years. Owners of commissioned buildings have realized both the short and long term cost savings as a direct result of the commissioning process. Through early and frequent involvement, the commissioning authority is able to positively influence the facility design and functionality. Commissioning is an effective quality assurance practice and cost savings tool that we at McKenney's have introduced to our construction teams.
Our Commissioning team offers a unique service to its customers throughout the Southeast. We commission mechanical systems on new construction projects prior to third party commissioning completion. Our commissioning process consists of:
ensuring McKenney's quality installation practices are followed.
verifying automated system operations.
ensuring the mechanical system is operating as designed.
completing full documentation of these efforts.
This process begins prior to construction in the form of design reviews and ends with the close of our warranty period. Before occupancy we invest time in training the building maintenance staff on how to operate and maintain their facility. These processes ensure a smooth transition from the construction phase to building occupancy.
So, how does contractor commissioning benefit the owner? We leverage our collective experience in system application, operation and maintenance through our internal design reviews. These reviews allow for optimization of the final product prior to construction resulting in a superior final product provided to our customers. We also reduce the amount of time that the Third Party Commissioning Authority must spend verifying the mechanical systems functionality and thus protect the owner from additional, unnecessary, costs. It is due to these realized benefits and cost savings, that McKenney's has incorporated commissioning into its construction team.
Have a question for our experts? Leave your comment below and visit our website for more information.