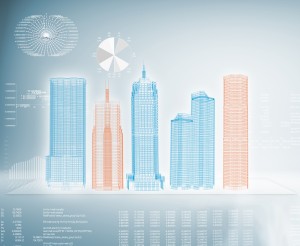 Check out one of the latest projects by our Enterprise Intelligence Group—the creation of a replicable and expandable solution for tracking big data at a Midtown Atlanta 7,000-space parking garage.
The Challenge
The parking garage manager monitored visitors via different systems that didn't share data—one managing visitors to the retail area and another managing employees and residents for the office and residential facility. The system lacked an efficient means of tracking visitors entering and exiting the garage, where they lived or worked, and the duration of time parked inside the garage.
The Solution
McKenney's Enterprise Intelligence Group leveraged its big data knowledge and bdoc® Analytics tool to quickly harvest and aggregate the disparate data, identify inconsistencies in the parking systems and provide advanced analysis of the parking data.
The Results
Customized dashboards allow the owner and garage manager to easily visualize the operations and performance of the parking structure. It provides real-time data to monitor individual leases, event usage, daily operations, garage performance and revenue generated.
Have questions for our experts? Leave your comment below and check out our website for more information.