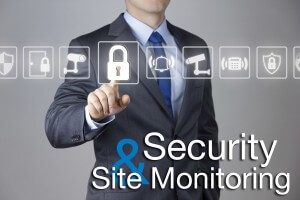 Check out one of the latest projects by our Security team — a large-scale access control and lighting upgrade for an international data center based in Atlanta, Georgia.
The Challenge
The live critical area at the data center exceeded 500,000 square feet and downtime needed to be minimized. The facility has more than 150 standalone enclosures that house customers' data equipment. Each enclosure is equipped with access control card readers. Prior to the upgrade, all lighting remained on 24/7, resulting in high energy costs and premature light fixture failure.
The Solution
McKenney's designed a custom engineered, system to integrate lighting with access control. The system allows the lights throughout the data center to remain off until a user presents their access credentials—card and/or biometric reader—which activates only those lights within the affected areas and turns them off upon departure. The solution was staged in phases to mitigate disruption of data center operations.
The Results
The upgrade was completed on time, under budget and has become a highlighted safety and security marketing point for the data center to use with prospective clients. Check out the official project highlight here.
Have questions for our experts? Leave your comment below, check out our website, or contact our team directly at security@mckenneys.com.