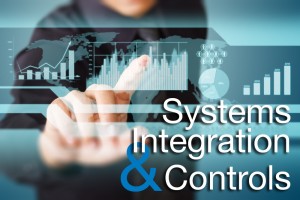 Check out one of the latest projects by our Automation & Control Solutions team — an assessment, repair and upgrade to mechanical equipment and controls at the Cobb Galleria Centre in Atlanta, Georgia.
The Challenge
The over 320,000-square-foot meeting and convention center had equipment and controls that were nearly 20 years old, and the documentation on the building control systems and device specifications was outdated. McKenney's had to carefully coordinate the yearlong work schedule around ongoing shows, meetings and conferences.
The Solution
The McKenney's team examined the existing control system and performed tests to verify operation of controllers, devices and sensors. The analysis determined that nearly 200 mechanical- and control-related items required attention–ranging from minor issues, such as sensors out of calibration, to critical issues, such as non-functional dampers. McKenney's bdoc® Validate™ was installed to confirm energy savings following the repairs.
The Results
The work done has enhanced building control and conditioning. Approximately $125,000 in energy savings has been realized through bdoc Validate, and a two-year return on investment is expected. Check out the official project highlight here.
Have questions for our experts? Leave your comment below, check out our website, or contact our team directly at acs@mckenneys.com.