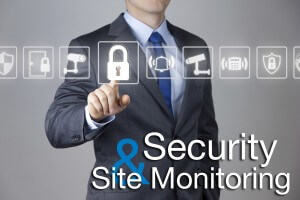 The ASIS International 60th Annual Seminar and Exhibits 2014 event is again coming to Atlanta from September 29 – October 2 at the Georgia World Congress Center and will feature education sessions, networking and talks from major keynote speakers, including former United States Secretary of State General Colin Powell.
As a longtime ASIS member, I have attended this annual event numerous times throughout its history. With dozens of educational sessions planned, including "A Day in the Life of Your Mobile Phone," "Social Media Monitoring," and "How Litigation Affects Security," this year's event will likely prove to be yet another memorable gathering.
Security manufactures often unveil exciting cutting-edge advancements at this event as they are anticipating an audience of key influencers and media representatives specific to the industry. While the entire suite of security offerings continue to advance at a very rapid pace, the largest gains continue be within the video surveillance segment, both in camera field devices and head-end video management systems (VMS).
Emerging technologies include increasing adaptation and cost-effectiveness of body cameras by law enforcement representatives, causal analytics, facial recognition, thermal imaging and high-definition enhancements. Regulatory compliance requirements are key drivers that continue to influence video's direction, technology that ultimately is made available to the private market.
While the sky might not be falling, as it was in the well-known folk tale of Chicken Little, we do live in times during which unprecedented threats to our well-being and exploitation by those who wish to do us harm have created a level of almost hyper-vigilance.
I am pleased to be part of a dynamic industry that continues to lead with creative and innovative solutions designed to thwart these ever-present and evolving dangers, be they cyber or physical, so that we may lead our lives more safely.
Even if your professional role only remotely involves responsibility for protection of life, property or profits, I recommend taking the time to visit this influential and informative event to view a representation of what is available to assist you and your team.
Have a question for our experts? Leave your comment below, learn more about our Security services or contact them directly at security@mckenneys.com.