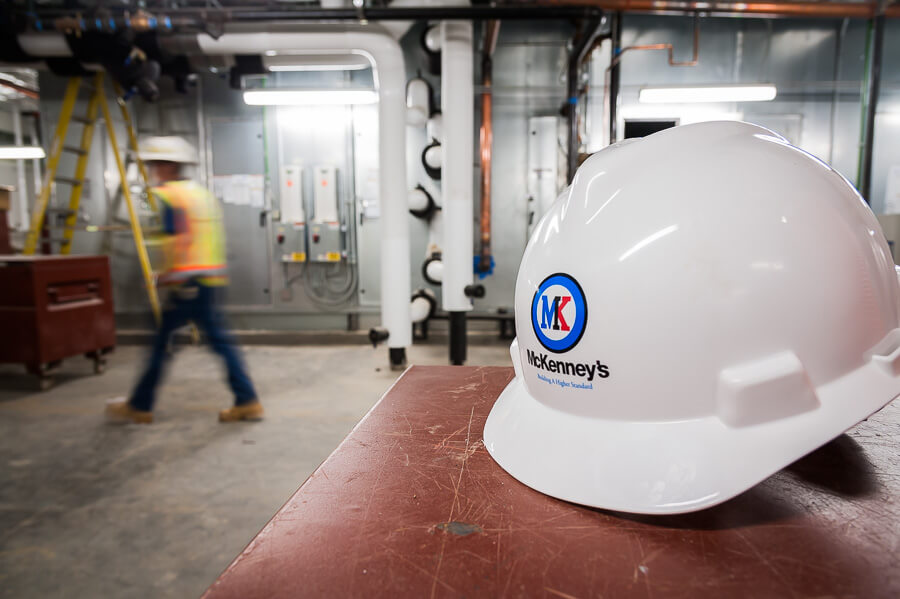 McKenney's is celebrating 75 years of successfully delivering projects in the healthcare, education, commercial office, hospitality, retail, industrial, and other commercial sectors across the Southeast. We offer a wide range of construction services—including BIM, Environmental Design, Energy Analysis, Mechanical Services, Plumbing Services, Automation and Controls, Retrocommissioning, and LEED Certification Support.  McKenney's is a full-service and single-source provider, and Safety is always a top priority on any McKenney's project.
McKenney's Safety Approach
McKenney's safety culture focuses on three main factors that present "dynamic" hazards: People, Materials, and Environment. Here are some of our tools that support our journey to move safety forward.
People – McKenney's is committed to providing a safe and healthy work environment. We believe proper training and leadership are essential and put safety first by emphasizing continuous safety education and employee training. Clear safety messaging and guidelines are a must. A zero-injury culture is critical in how our employees approach work each day.
Materials – Performing work safely and at the highest level of quality requires the right tools and equipment in working order. This is why we use only the best tools and equipment and conduct daily Job Hazard Analysis (JHAs) to provide our field teams with methods to reduce hazards on site. Job Hazard Analysis identifies potential hazards and safety issues and implements solutions to mitigate the risks. This strategy may include modifying processes, substituting materials, or adapting the work environment.
Environment – McKenney's uses technology to collect, analyze, and share identified "at risk" behaviors across our different work teams and departments. We use observational tools to track near misses and identify safety risks. We analyze trends to predict safety issues and develop training to avoid hazards. Understanding root causes helps to prevent future mishaps and accidents. From technicians to foremen, project managers to field operations, our employees actively look for safety risks. They are encouraged to voice their opinions and submit ideas for improving any workplace safety concerns they have observed.
Best Practices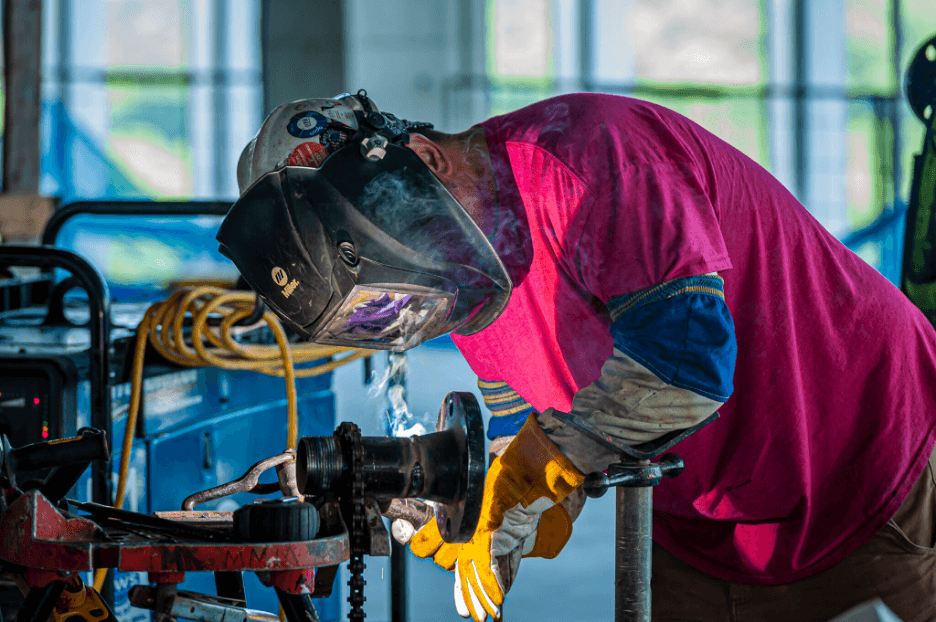 McKenney's has developed and implemented seven Safety Absolutes to reinforce our safety culture, which define the approaches our project teams will always take without exception. We will:
P – Use Proper Fall Protection as needed
R – Perform Rigging & Hoisting only with certified personnel
E – Acknowledge Electrical Safety protocols
T – Trench & Excavate using approved methods
A – Adhere to Lockout/Tagout procedures
S – Stay out of Confined Spaces unless trained or certified
K – Keep PPE on when required
McKenney's prides itself on its safety record. We take compliance and safety protocols seriously and focus on providing a safe work environment for all our employees, customers, and other contractors.
Have a question for our experts? Leave your comment below and check out McKenney's website for more information.