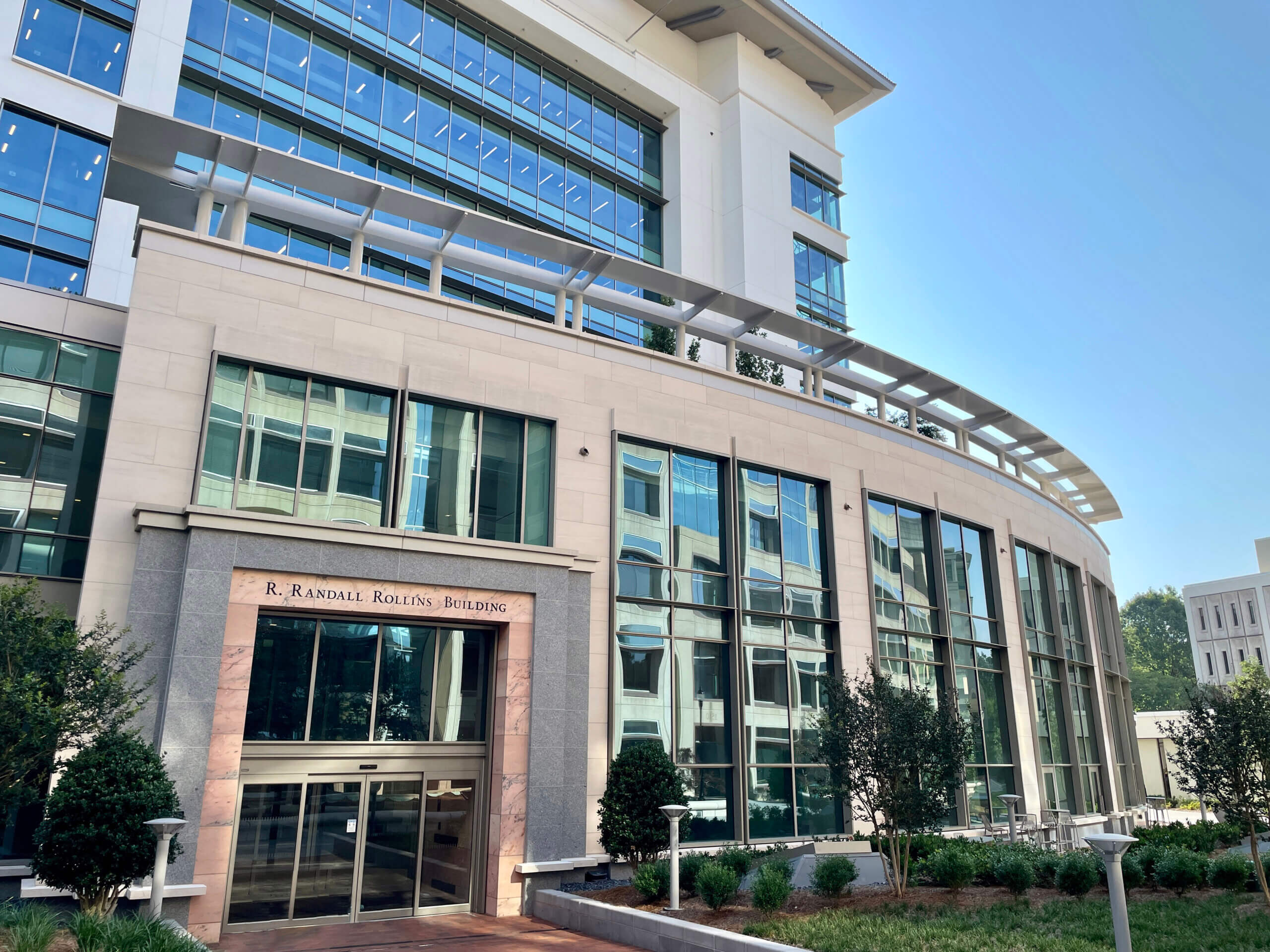 Emory University's Rollins School of Public Health holds an international reputation as one of the world's leading schools in public health scholarship and research. The University's newest addition, the R. Randall Rollins Building, is a 10-story, 185,000 square-foot, LEED Gold-certified facility featuring ten new classrooms ranging in capacity from 24 to 120 occupants with multiple areas for studying, training, and congregating.  
 McKenney's was dedicated to helping the university reach its goal of net zero emissions by 2050. Environmental efficiency was a top priority for the design of this project, including incorporating the ability to repurpose all condensate for irrigation purposes. McKenney's field team utilized mechanical utilities from an existing campus central energy plant and completed a live tie-in without impacting campus operations during peak operating hours. To minimize disruptions, the team used extensive coordination and pre-task planning to sequence work on the project so that traffic on Rollins Way, a high-trafficked road on campus, was never blocked while maintaining safe conditions for team members, pedestrians, and drivers. 
 Alongside New South Construction, McKenney's used aircraft cables to install state-of-the-art chilled beams and an associated energy recovery system to heat and cool the building. Despite supply chain shortages and various disruptions throughout the project, McKenney's field team assembled and installed three custom-built AHUs onsite in a limited overhead space within the tight project schedule, and used a highly detailed BIM model, off-site fabrication, and robotic layout systems to install over one mile of copper pipe per floor within the ceiling space. McKenney's close partnership with Emory's Engineering Services and coordination amongst all trades allowed the project team to generate over 50 value-engineered alternatives, which saved the customer millions on the final mechanical and plumbing contract. 
 THE CHALLENGE:
Adhering to Emory's Carbon Net Zero Sustainability Initiative by installing three custom AHUs in an existing overhead structure 

 

Keeping disruptions to operations in the building and on campus to a minimum

 
 THE SOLUTION:
BIM, off-site fabrication, and robotic layout systems helped visualize the project before it was built

 

Extensive coordination and pre-task planning were used to sequence work and minimize disruptions

 

Mechanical utilities were supplied to the building from an existing campus central energy plant 

 
 THE RESULTS:
Completed a live tie-in to the existing campus central energy plant.

 

Met the customer's goals of a certified LEED Gold building that has earned a WELL Rating.

 
Have a question for our experts? Leave your comment below and check out our website for more information.