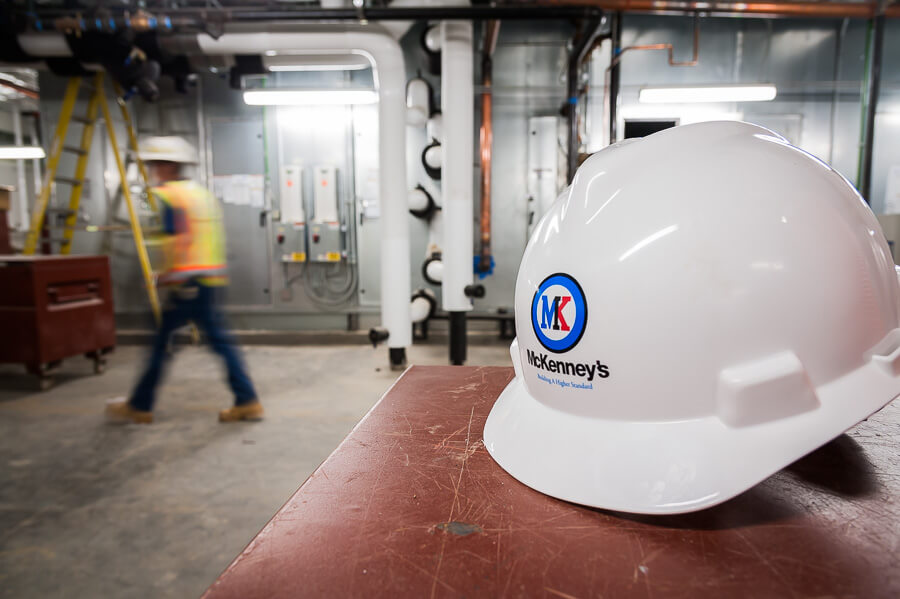 As we enter the summer months, it is important to understand the dangers of heat-related illness. By understanding what heat illness is, we can learn to identify it and take preventative measures to ensure the safety and well-being of individuals exposed to extreme temperatures.
Heat illness refers to a range of symptoms that occur when body heat generated by physical labor is performed in conditions of high ambient heat. Temperatures do not have to be extremely hot to cause heat-related illness—air temperatures in the 80s are enough to result in a heat index value of 90, a value high enough to be deadly. In other words, we cannot only rely on whether it feels dangerously hot, but must consider our workload in addition to the ambient temperature. As we exert more effort, our bodies become hotter and more prone to heat illness if not properly cared for.
Below is a quick guide to help identify the onset of different heat-related illnesses.
Heat Stroke
Symptoms: confusion, unconsciousness, seizures, heavy sweating or hot and dry skin, very high body temperature, rapid heart rate
Get immediate help. While implementing first aid measures, call 911 and get emergency medical assistance.
Heat Exhaustion
Symptoms: headaches, nausea, dizziness, weakness, irritability, elevated body temperature
A person suffering heat exhaustion must be taken to a clinic or medical facility for evaluation and treatment.
Heat Cramps
Symptoms: muscle pains caused by physical work in hot environments
Treat someone suffering heat cramps with water replacement and a snack. Find them a cool place to sit down.
Heat Rash
Symptoms: red clusters, blisters, or pimples on the skin
Treat by providing a cooler, less humid work environment and keeping the affected area dry (avoid ointments or creams).
An easy way to remember best practices for prevention can be simplified in 3 words. Water. Rest. Shade.
Water – make sure to drink plenty of fluids. It is essential that we drink fluids before we are thirsty. A good rule of thumb is to drink water every 15 minutes to hydrate yourself properly.
Rest – take frequent breaks, as needed, when heat index levels are moderate or high. Use your Pre-Task Plan to coordinate more breaks.
Shade – take breaks and rest in shaded areas. Utilize the inside of buildings, trailers, or tents when taking a break to remove yourself from direct sunlight.
The OSHA Heat Safety Tool is an excellent app for calculating the heat index for your location. The app is free to download, available in English or Spanish, and provides the risk level associated with the day's current heat index. The app will also give reminders regarding protective measures and symptoms of heat-related illness. Click the links to download for Android and iPhone.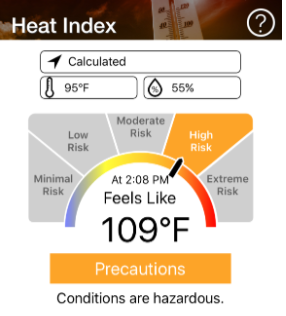 Remember: Heat illness is a serious and often silent threat to workers in the summertime. As the weather heats up, we must be proactive in prevention methods and vigilant in recognizing symptoms. Doing this can create a safer and healthier work environment for everyone, ensuring our well-being during the summer months.