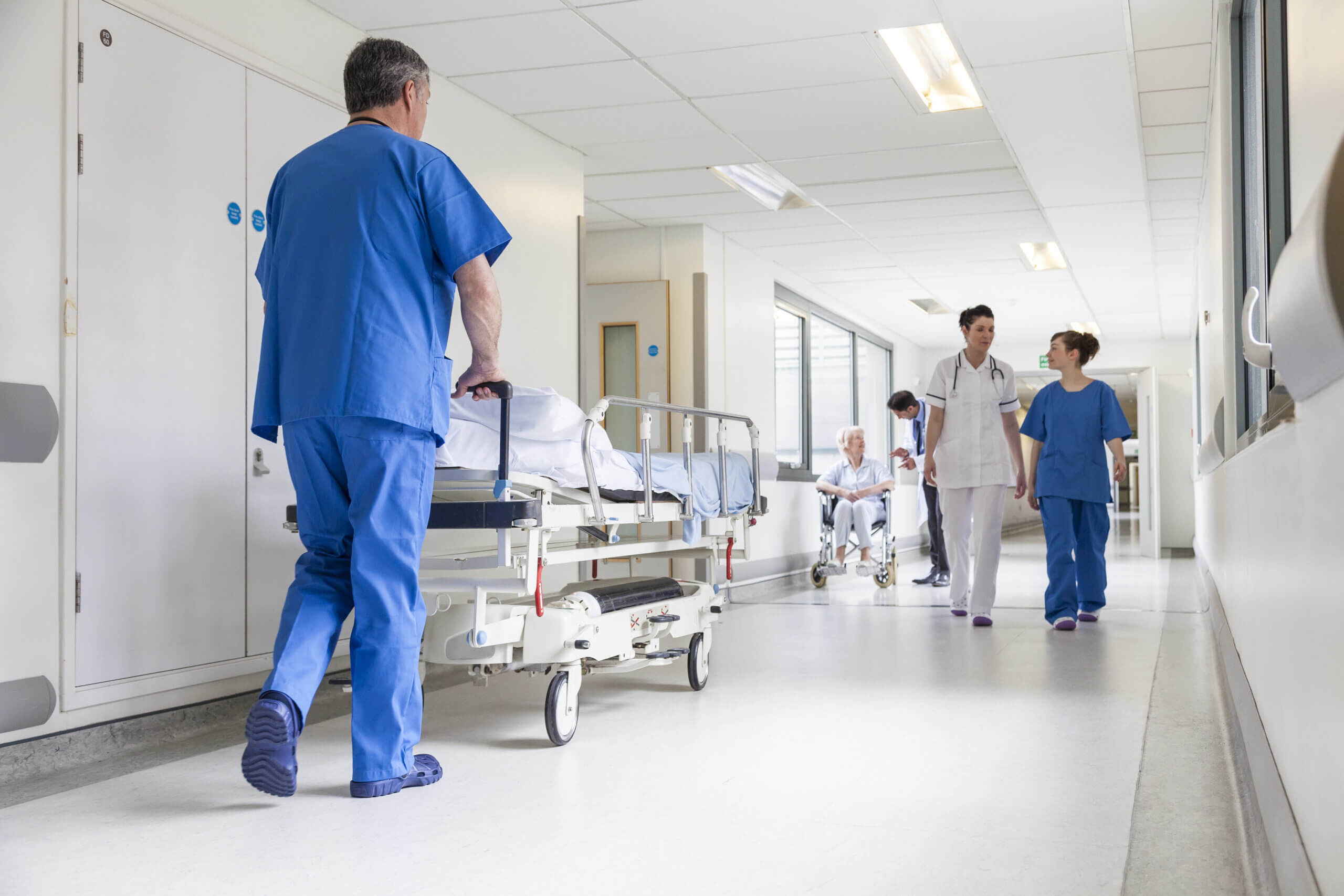 As the seasons change and the weather get colder, healthcare facilities get busier and busier. Viruses start to spread, and patients frantically schedule last-minute checkups and operations before the end of the year. During this season, healthcare facilities see many more patients, often straining their resources and facilities. It is important that during this time of increased demand, we show our compassion for healthcare workers and facilities by providing our expertise in servicing critical infrastructure and our experience in healthcare construction solutions.
Showing Compassion
When we work a job, we always try to put ourselves in our customer's shoes, to try to feel what they're feeling, and to understand their challenges as well as ours. This is especially important when we do work in the healthcare industry, where plans can rapidly change in response to unexpected or developing situations. When doctors must change their schedules, or when we need to change our work hours so as not to interfere with active operations, our teams understand their pain and challenges and show the patience and compassion needed to get the job done, keep up a good relationship with our customer, and show off the McKenney's spirit in every stage of the job.
We are the very last line of defense to keep the hospital in operation, the emergency backup to these healthcare facilities. Our technicians understand that if we're performing a critical system changeout, that work can impact someone on life support—someone who could easily be any of us one day. Hospitals and healthcare facilities provide such a crucial service to people and communities, so we recognize that the most important thing is to get the job done efficiently, safely, and beyond customer expectations. If we must shoulder a setback or take on higher costs or workload to make sure the job gets done up to McKenney's standards, that's a price we're willing to pay.
Critical Infrastructure Service
Steam & Hot Water Boilers, Chillers, & AHUs are all critical to the operation of our healthcare facilities. Several of our account and project managers have several decades of experience changing out or upgrading active pieces of critical infrastructure. One such example was the replacement of a modular cooling and heating system that served a multi-story regional hospital. This was the only system providing cooling and heating to the entire hospital, so the replacement required precise scheduling to eliminate the downtime on this project and ensure that it was up and running as quickly as possible.
Systems that have been dormant during the off-season can cause service issues when they come back online. System piping and equipment experience temperature and pressure changes that create stresses and leaks in the system. Our mobile standby technicians operate 24/7 so they can always be ready to respond to any immediate facility issues.
Providing Expert Construction Solutions
Our in-house engineers are specially trained on requirements for FGI, ASHRAE 170 & JCo. We are ready to take on design challenges independently or alongside a consulting engineer in a design assist scenario.
Our construction and service groups work together to plan and execute both greenfield and renovation projects. By leaning on the experts with the most experience for the right task, the facility can be sure that they are getting the very best in the industry. Projects with tight schedules that require both infrastructure and operating space retrofits are ideal examples, as each team member within the separate groups can focus on their line of service to come together and provide the best product for the customer.
We all depend on the healthcare system and facilities in our communities. It's vitally important that we properly support and maintain their infrastructure so they can continue providing state-of-the-art treatment and care. One of the key lessons learned from our time operating during the COVID-19 pandemic is that our healthcare facilities are critical to our well-being.
If you have any questions or need any assistance with this or any other HVAC or plumbing-related need, please contact our team, feel free to leave a comment below, and explore the rest of McKenney's for more information.