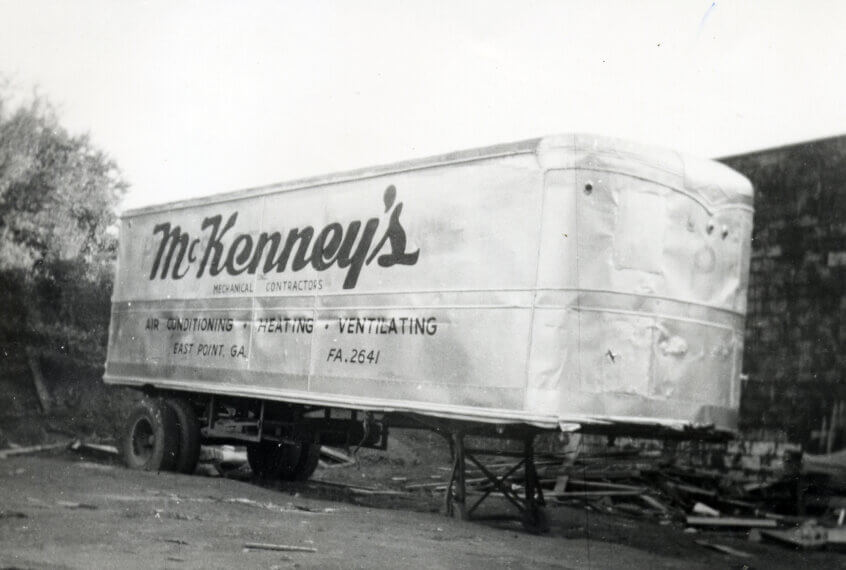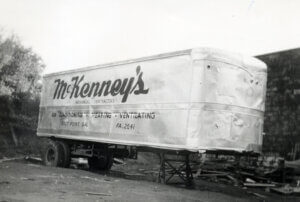 McKenney's is over seventy years old. When my boss' grandfather began selling and installing floor furnaces in the 1940s, the controls (such as they were) were 100% analog. To say things are different today is a monumental understatement.
In the years that have followed, McKenney's has not only developed the process and facilities to produce the hardware needed for even the most complicated systems, but we've leaned into the software that's at the core of these facilities.
In fact, we have a suite of 4 software products that move systems from barely more than the analog of the 1940s to the modern-day solution even our most demanding customers are happy to sign off on.
One of these is called buildingCONNECT.

buildingCONNECT is a cloud-based interface that gives administrators granular facility access anytime and anywhere. Accessing our buildings at a moment's notice has become almost an assumption in today's reality. And rather than setting our systems up with multiple sets of credentials for multiple equipment platforms (sometimes for multiple buildings or campuses even), buildingCONNECT allows us to hand over a single set of keys when we're finished with a facility's controls solution.
Doubtless, we have competitors in this space, but here's why I maintain the product McKenney's ACS & IT teams have developed is bar-none the standard-bearer worldwide.
1. It's Simple
Using a single URL makes navigating to your systems easier than ever.
2. It's Multi-Platform
Any device that can access the internet is compatible with buildingCONNECT.
3. It's Cloud-Based
We chose to develop cloud-based software to give administrators robust tools to monitor system performance in real-time. Our market research notes that instant access to systems from anywhere in the world was a top priority for our customers.
4. It Pays for Itself
Access is only part of what makes buildingCONNECT the primer choice for facility control. With digital tools of this caliber, administrators can manage components for peak efficiency: reducing energy and lowering overhead.
5. It Reduces Manhours
Energy costs are far and away the biggest line item you'll carry, but when about reducing manhours? With buildingCONNECT, your team can conduct routine maintenance remotely.
6. It's Encrypted
With buildingCONNECT's state-of-the-art cybersecurity, rest easy knowing your system is working with you to mitigate any vulnerabilities.
buildingCONNECT employs a reverse proxy client so connections can be initiated from inside the network
The user management portion has been third-party cyber pen tested and certified
Utilizes CA signed certificates to ensure all connections are properly secured
No special inbound firewall port requirements
7. It's for Teams
buildingCONNECT gives administrators a space to add, revoke and manage credentials for the entire team.
8. It's Integrated & Open
buildingCONNECT supports all major equipment manufacturers. This means it'll be the only platform you ever need to monitor and control your facility.
9. It's Unlimitedly Scalable
With buildingCONNECT, you have an unlimited number of sites/systems under one log-in. It's not just for one facility or system: a user can have access to as many systems as he or she is responsible for. This can be especially helpful for access to multiple buildings' systems (or multiple systems across multiple buildings) from one single sign-on.
10. It's Just the Beginning
buildingCONNECT is a small part of the software suite the McKenney's deploys:
buildingSENSE leverages your facility's system data for real-time decision-making to maximize building efficiency and optimization.
buildingHEALTH gives you easy-to-understand dashboards to keep building tenants at ease.
buildingCONTROL our OEM-agnostic control product, allowing you to control systems of all makes and models in a single interface.
These tools work in concert to give facility administrators complete access and control of the environments in their care. In the future, we'll not only highlight these platforms but also detail the synergy that comes from leveraging all of our digital tools in tandem.
In the meantime, if you have a question for our experts feel free to leave a comment below and explore the rest of McKenneys.com for more information.