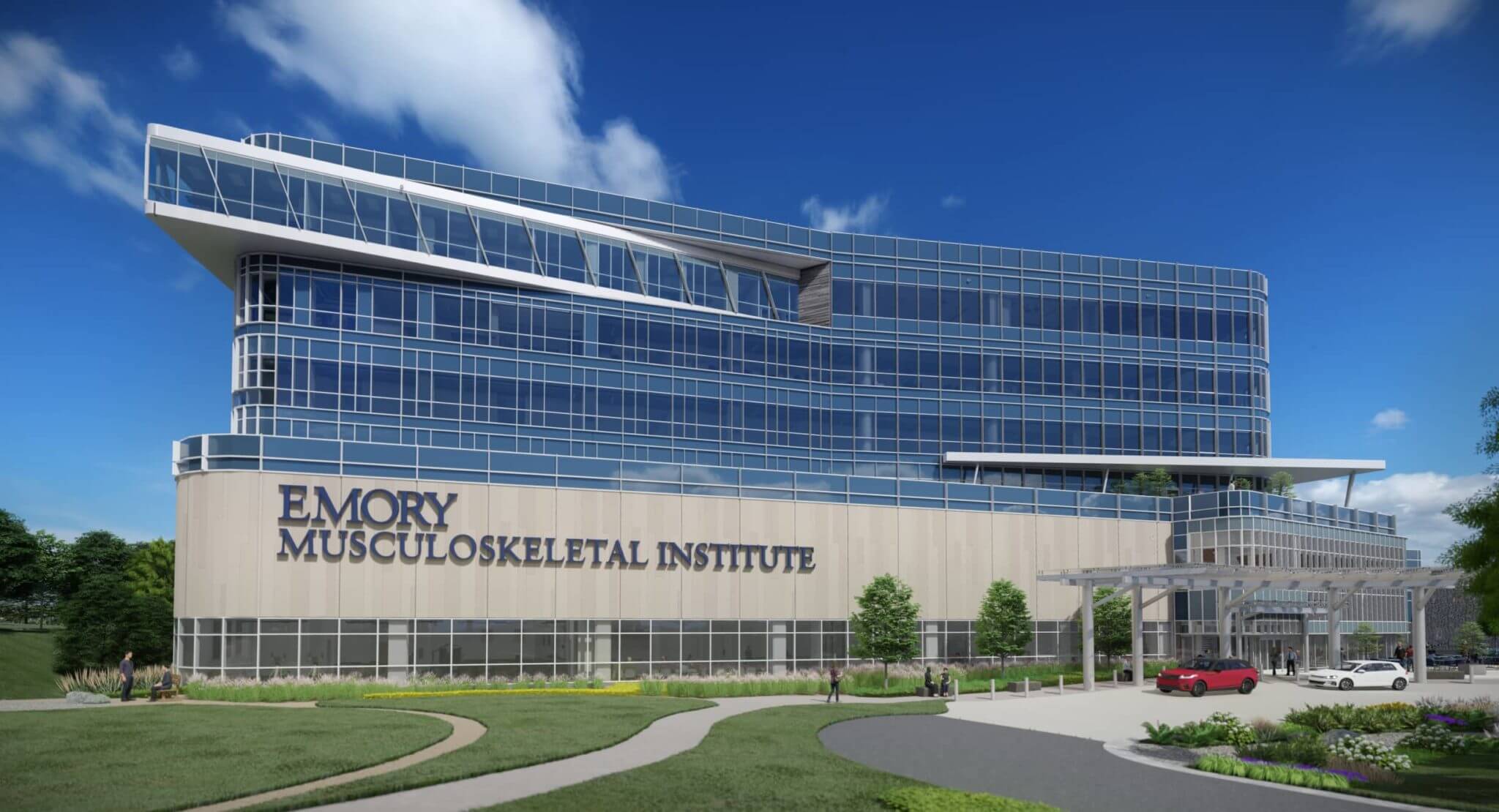 McKenney's was tapped to provide the HVAC system and plumbing installation for the new Emory Musculoskeletal Institute in Atlanta. As a specialty contractor on the project, McKenney's partnered with General Contractors Brassfield & Gorrie and Structor Group as well as engineering firm Newcomb & Boyd. The healthcare facility is the newest addition to Emory's Executive Park health innovation district.
The Challenge
The 7-story LEED certified building is a comprehensive, patient and family-centered facility consisting of 180,000 square feet. It contains a variety of specialized spaces including operating rooms, exam rooms, a research lab, administrative offices, conference center, and a café. The project required conditioned air to be delivered early in the project – just six months after the rough-in began.
The Solution
The McKenney's team began extensive planning in the early phases to fast track their part of the project. They identified constraints and determined solutions. McKenney's took the lead on scheduling logistics and driving production, while communicating continuously with the drywall contractor and electricians on the workflow and sequence. Project milestones were achieved in a timely manner, ensuring that the conditioned air goals for the medical center were met as required. McKenney's is on track to finish the high-quality project on time and help Emory Musculoskeletal Institute realize its mission to serve humanity by integrating education, discovery and healthcare delivery.
McKenney's Expertise
Since 1948 McKenney's has delivered high quality, energy efficient solutions for every stage of a building project from new construction to retrofits. McKenney's is a full-service provider of energy efficient mechanical systems, plumbing systems, automation, and controls for a wide range of markets including healthcare, commercial offices, retail, industrial, education, and hospitality. Company specializations include environmental design, LEED certification, building performance solutions, energy analysis and assessment, HVAC systems, plumbing, and in-house pipe shop and sheet metal prefabrication. McKenney's can design or collaborate with the design team to offer the right solutions for a successful project.