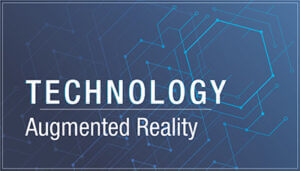 Beneficial uses for augmented reality (AR) in commercial and industrial settings are growing. AR hardware manufacturers and software developers continue to identify new applications for these tools. As the tools improve, business leaders must evaluate whether right now is the time to invest. I believe that it is not the right time to invest in AR… yet.
AR has the potential to streamline layout and planning tasks on construction sites for many trades. As a specialty contractor, specific applications for AR on the job site are numerous and growing. There are opportunities to improve the quality, safety, and productivity of team members. Unfortunately, the technology is not well developed enough to provide these values today. In fact, some early developers in the industrial AR space have even gone out of business in the last 18 months.  Here are five reasons to wait to invest in AR.
The model's trade contractors develop for coordination and fabrication are computer resource-intensive to process. The volume of complex content requires that the models be modified for consumption in AR. This is time-consuming on large projects.
Due to model complexity, only small spaces can adequately leverage the tools. The hardware size limitation prevents the efficient rendering of densely populated models.
Site conditions play a role in the visibility of content, a sunny work area can completely wash out the view inside the HUD (heads up display). The balance between HUD brightness and battery life needs to improve to deliver the expected value for pre-pour or underground quality assurance.
The controls must be learned by each user. Construction work is rarely performed by individuals. For optimal planning, several crew members may need to view the AR environment. Each member often needs to learn the controls and the newer headsets adapt to the user causing extended learning curves for the user and hardware.
Syncing the model overlay with the real world is still not an exact science. There is often drift between the modeled content and the real-world environment when moving past the base alignment point. This reduces the accuracy of the measurement and layout tools. This inaccuracy makes layout tasks ineffective.
Due to the number of applications and efficiency AR can provide I believe this technology will continue to develop and be an integral part of the construction toolbox of the future. Wait for the next generation of hardware and software to invest in AR for your job site.
Have a question for our experts? Leave your comment below and check out our website for more information.