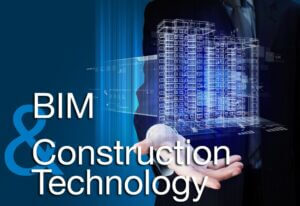 Artificial intelligence (AI) is poised to make an impact on VDC efforts throughout the construction industry.  With the introduction of low code and no code AI, your business will have opportunities to optimize designs, reduce schedules, and increase value.  Here are three reasons to start exploring AI with BIM right now.
There is a lack of experienced labor.
It is well known that the construction industry is in the middle of a labor shortage. Simultaneously, the labor force available is often less experienced than the construction workforce of several years ago.  AI is a solution to preserve the value of lessons learned and prevent recurring issues that are costing you time and money.  AI provides a platform for a few experienced team members to share their knowledge with many people by capturing lessons learned in business rules that can be applied to large data sets.  AI tools will be able to identify unexpected conditions in models such as mismatched materials or inconsistent joint methods.  If used optimally, these tools will not only identify potential problems but also correct them on behalf of a user.
BIM data is improving and available.
Model data is improving as contractors explore modular construction and pre-fabrication.  Building work offsite requires accurate models and is consistently raising the standard for model quality.  New software applications are providing easier access to the data contractors can use to develop and "teach" AI.  Solutions like BIMTrack, ManufactOn, GTP Stratus, and eVolve provide data to contractors so it can be easily consumed by a new generation of AI platforms.
AI tools are affordable and accessible.
Many of you may already have access to AI tools like Microsoft's Azure Machine Learning, and Cortana AI platforms as part of your Office365 subscription.  There are also platforms like Akkio and Google's CloudML that provide low code, and no code solutions to evaluate and interpret large data sets.  These tools will allow your "citizen developers" to explore your data in efficient and low-cost ways.
Have a question for our experts? Leave your comment below and check out our website for more information.