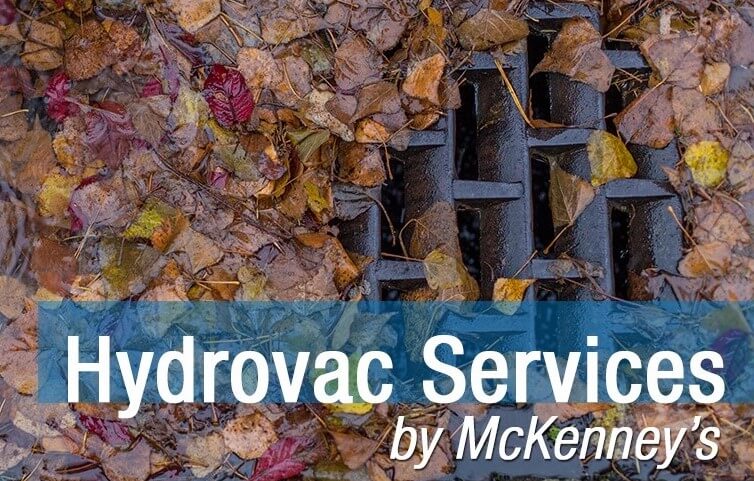 The change in season means a new maintenance concern: leaves and other debris in your drain lines. Call McKenney's Plumbing Services to have our hydro excavation services flush out your drains, cleaning out leaves, sticks and other fall debris that can lead to blockages, wash-outs, cave-ins and sinkholes.

Our team of experts is ready to keep you from falling prey to leaf-clogged drain lines.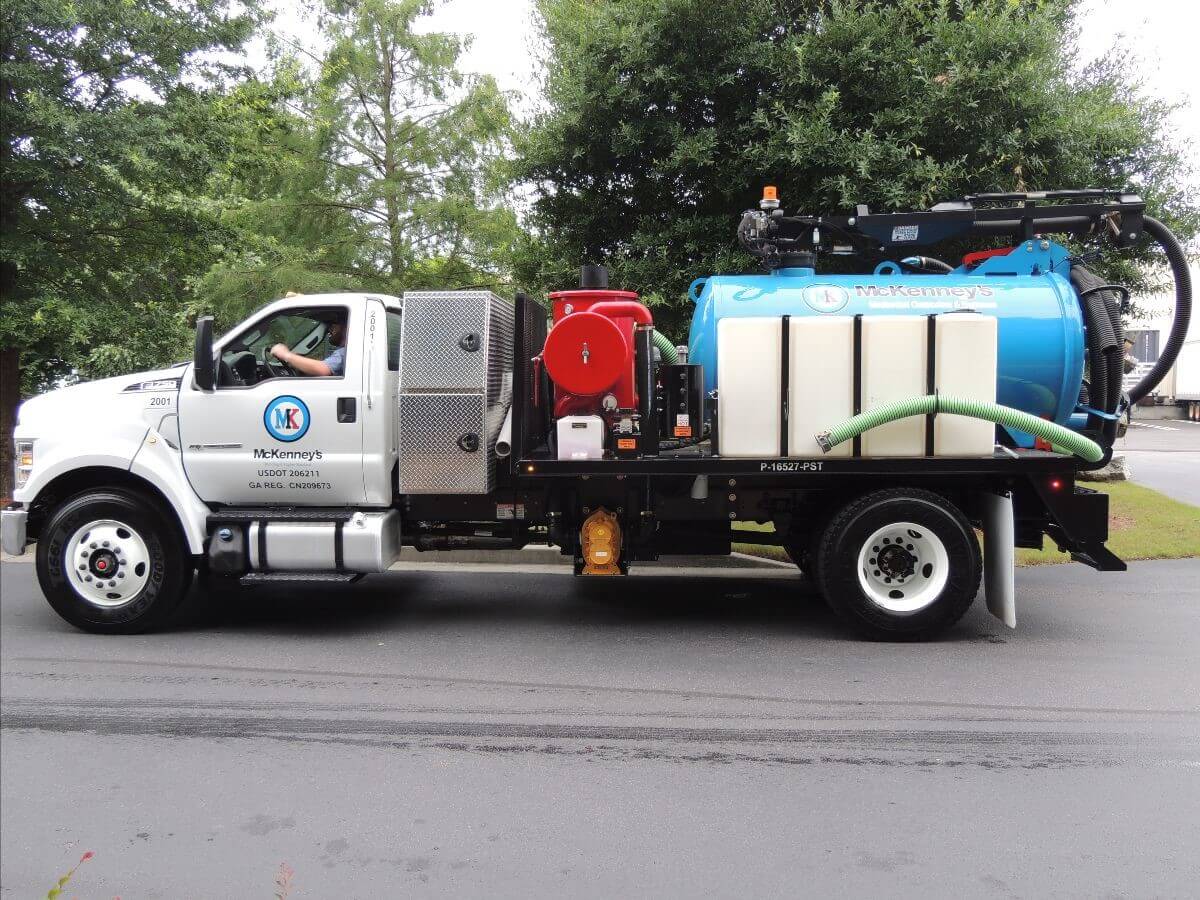 Other capabilities:
Utility Locating
Lift Station Maintenance
Basin Jetting
Mud & Gravel Removal
Man-hole Maintenance & Clean-up
Vault Clean-up
Hydro Excavation
Sand Trap Clean-up
Storm Drain Clean-up
McKenney's is your single-source provider for your Annual Inspection, Repair and Cleaning required by the City of Atlanta
A building sewer system is often one of the most neglected aspects of your plumbing system because it's underground—out of sight, out of mind. It can also turn into one of the most costly. Lingering drain and sewer line issues that could have easily been repaired can escalate and become big problems at the worst time. Having an annual inspection can help determine if you are at risk for a major issue in the future and possibly give you time to plan a repair instead of deal with an emergency.
Reopening with Your Trusted Provider
Everyone at McKenney's is committed to helping you reopen and get back to work in the wake of COVID-19. We're here for you, and we welcome the opportunity to be the sure and steady service provider you've come to count on—now with at least six feet of social distancing as we all adjust our approach.
Commercial plumbing systems can cause unique problems after sitting stagnant for more than a few days. As you care for buildings that have been unoccupied and are being re-opened, please contact your McKenney's account manager who can link you with engineering and technical resources.