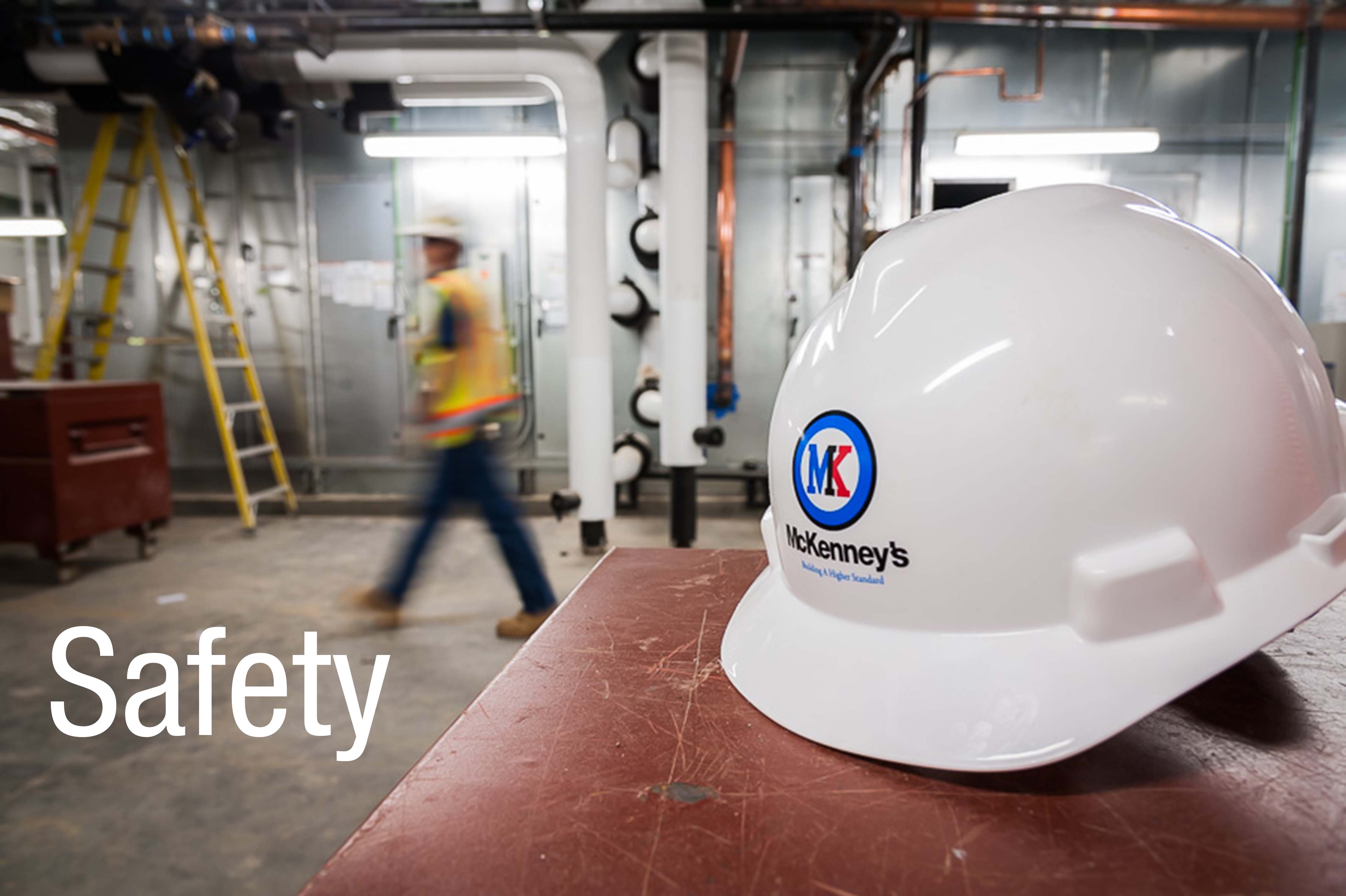 Everyone is affected by all the uncertainty we face in this present world of daily change.  These times can challenge our thoughts and concerns of how we, as individuals, trek through our lives.  How do we carry the everyday thoughts and concerns into our work lives or to our task at hand?
This topic is not specifically about safety, COVID-19 or any other challenges individuals are facing. This topic is about you and me. I can't recall a more profound time in my life where so much is happening at once and of so much significance. All of us already have our regular intervals of stress and issues to deal with prior to the start of the COVID-19 pandemic. Throughout recent events, our stressors and questions often give way to more concern and anxiety in all aspects of our lives. This can also carry over to our work lives and into the tasks we perform.
For some time now,  our safety culture has grown and evolved significantly toward more positive behavioral actions. This meaning that we are not a compliance culture in the sense of following nothing but the rules. We dig deep, we spot hazards, we watch and keep eye on our working brothers and sisters. We do it right and safely because it is what we do. But even the most positively motivated among us will fight safety's nemesis–pre-occupation and complacency.
As we navigate our way through this profound time, how do we fight the preoccupation we have with concerns of family, friends, and those we see every day fighting a bug or facing other challenges? How does this translate to our working life and our tasks at hand? If you're looking for me to give you the answer to that, you don't have to. The answer is in all of us and many times comes down to a choice.
Here are a few things that can be implemented to combat preoccupation and complacency:
Constant Self-Awareness: Complacency is something that we have all experienced in one way or another. And with that, we all can share awareness with each other. If I was stumbling my way through a task on a ladder and I looked as though I was a zombie or in a trance, please give me the tap. Awareness is the best prevention around but even our sense to be aware can be challenged.
Incorporate Changes That Promote Steady Focus: Is your project riddled with repeat processes? Consider a change in a routine or a change in performers to allow more learning. Adjust assignments to allow different people to engage with different tasks if possible. If the new worker is ready for next step, then maybe others are too.
Teach and Guide Beyond: Leaders are constantly teaching and guiding. Establish small training sessions to improve focus and engagement. Hold sessions with groups as opposed to one-on-one. Bring more in and prompt for input, questions, experience. Shake up the session with prompts or invitees. Have trained workers demonstrate what they have learned and lead the way for others. But for now, do this while socially distanced.
Observe and Protect: Observing jobsite actions and conditions is probably one of the best tools that can be used for battling complacency. Add some variation where you can. Have the newest learner walk and observe the project and workers. Share observations with each other. Make this a positive experience. Observations are not indictments, but rather a show of our willingness to stay the course and be the safest company we can.
Will fighting complacency make it end completely? Will we ever stop being so pre-occupied with what is going on in the world? We all know the overwhelming answer is no. But the elements that bring us concern, stress and pre-occupation will always be at our door. You can always have your complacency tool bag ready when these distractions try to infiltrate our task at hand and derail our progress.
"Stress is not bad but a necessary part of facing life's challenges. Whilst the dreamers maintain the delusion that 'all accidents are preventable' the rest of us know that the bumps and challenges of life are necessary for learning, resilience and maturation. There can be no resilience without stress, and no learning without risk."
Dr. Rob Long
Do you have an idea or comment about dealing with complacency on the jobsite? Please let us know—comment below: