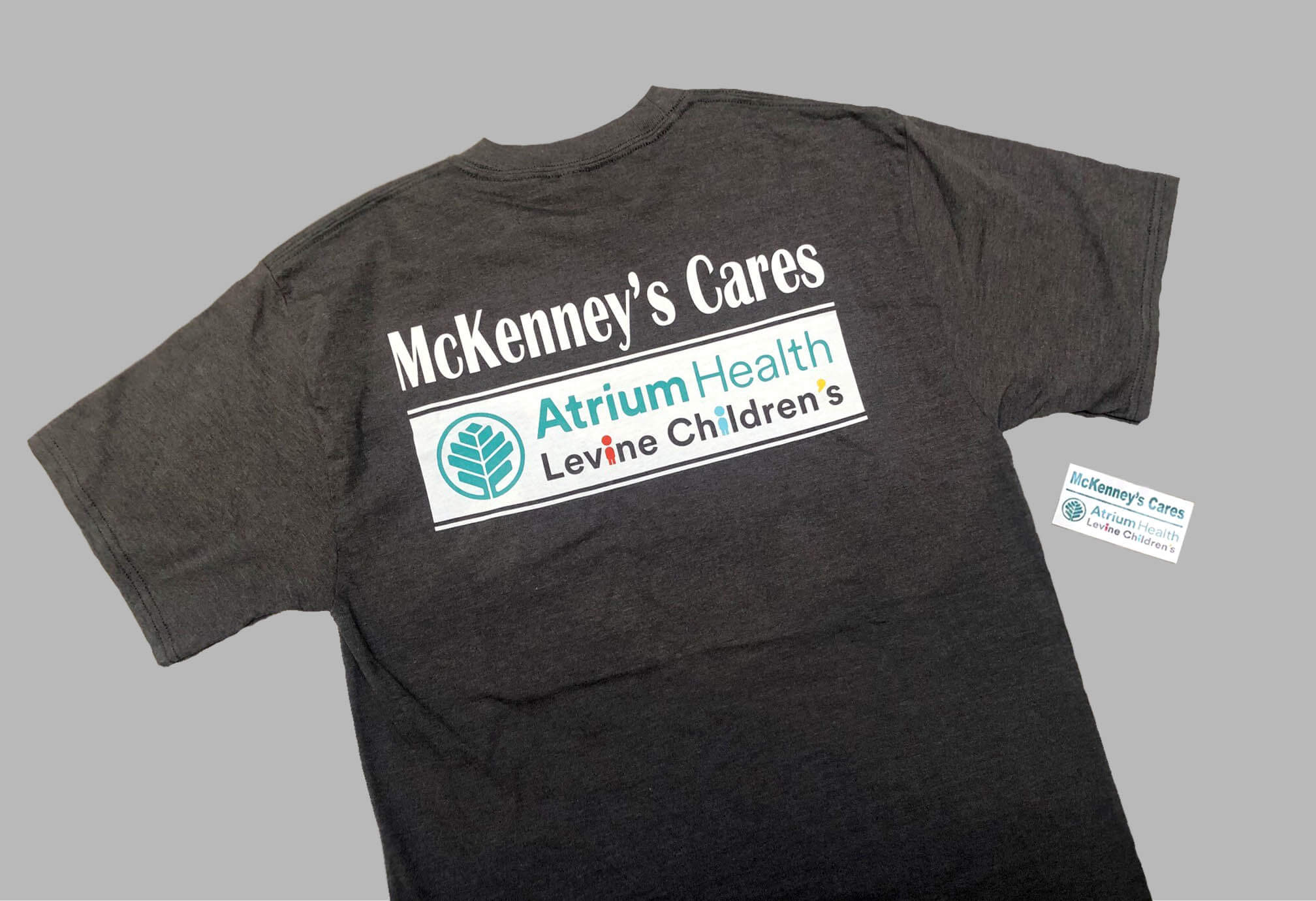 For the third year in a row, the Carolinas Division is continuing its partnership with Atrium Health Foundation to offer fundraising and volunteer opportunities at Levine Children's Hospital (LCH).
Providing expert care in more than 30 areas of pediatric medicine to patients across the Southeast, LCH has over 12,000 inpatient visits and nearly 150 new pediatric cancer patients each year. Our support helps improve the lives of patients and their families in our own community.
In 2020, we are doubling our annual fundraising goal to $25,000. We kicked off this year's efforts with  a division-wide first quarter campaign to drive contributions through direct payroll deductions. Those who donate through payroll receive a "McKenney's Cares LCH" t-shirt, and our goal is to have everyone in the Carolinas wearing one by May 1. For our teams in the field, we're offering "McKenney's Cares LCH" hard hat stickers to show support on our jobsites.
Stay tuned throughout the year for more fundraising and volunteer opportunities to help give back to the Queen City!