This week's safety message is bought to you by Tim Smith, Charlotte Field Operations.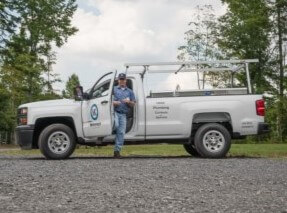 Good Morning. Welcome to this week's Safety Message.
This week's safety message is going to be about distracted driving. Something that I think is very important for all of us. Anything that we do other than focusing on driving our vehicles is a distraction.
In 2014, distracted driving accounted for 10% of all crash fatalities which equated to about 3,200 people being killed as a result of a non-focused driver.
Think about the roadways today as compared to 10 or 20 years ago. There are way more distractions today than there would have been back then. Today there are more temptations trying to grab our focus. Plain and simple.
It's a fact that people tend to go on autopilot when performing routine activities like driving. One of those activities that people try to do, and they do it everyday unfortunately, is texting while driving. We see it everywhere, it is very dangerous. Why? Because we have to take our hands off the road, we have to take our eyes off the wheel and we take our minds off driving.  What can be more dangerous than that?
Studies have shown that texting while driving can impair a driver as much as a driver with a blood alcohol level of .08% I know it's hard to believe but that's the study and that's the case. Sending or reading a text takes your eyes off the road for 5 seconds. If you're going 55 mph in those 5 seconds you basically driving the entire length of a football field basically blindfolded. Try to remember those points. Drive safely out there.
Have a safe and productive week.
Thank you very much.

Have a question for our experts? Leave your comment below and check out our website for more information.