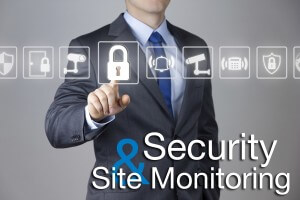 Video surveillance has always been a core part of building security. Traditional security cameras have been transformed into an IP tool for better insight into security, safety, and human behavior. It's ability to deter and monitor crime makes it the perfect piece for any smart building puzzle.
Video surveillance can make a big impact on day-to-day operations with the right network infrastructure in place. It can also provide insight into the mind of the customer and help store owners and managers better understand why a product is or is not selling enabling managers to be more strategic in their merchandising approach to drive increased sales and profits.
Safety is the number one priority in a school environment. Smart school buildings can integrate safety technology to help better protect students and faculty. Video surveillance can be integrated with a schools safety officials and connected to local police and fire departments to speed up response times and mitigate issues as they develop.
For an office building, video surveillance can help save building owners money through better control of lighting and HVAC technologies. Surveillance can also monitor when a room or hallway is most often used, and through the use of video analytics, turn lights off or heating and cooling down. This saves money and is more efficient.
Video is more important than ever before. Whether a hospital, school campus or 40-story office building, having video surveillance capabilities go beyond traditional security is a must have. A smart building is only as smart as the technologies fueling it.
Have a question for our experts? Leave your comment below and check out our website for more information.