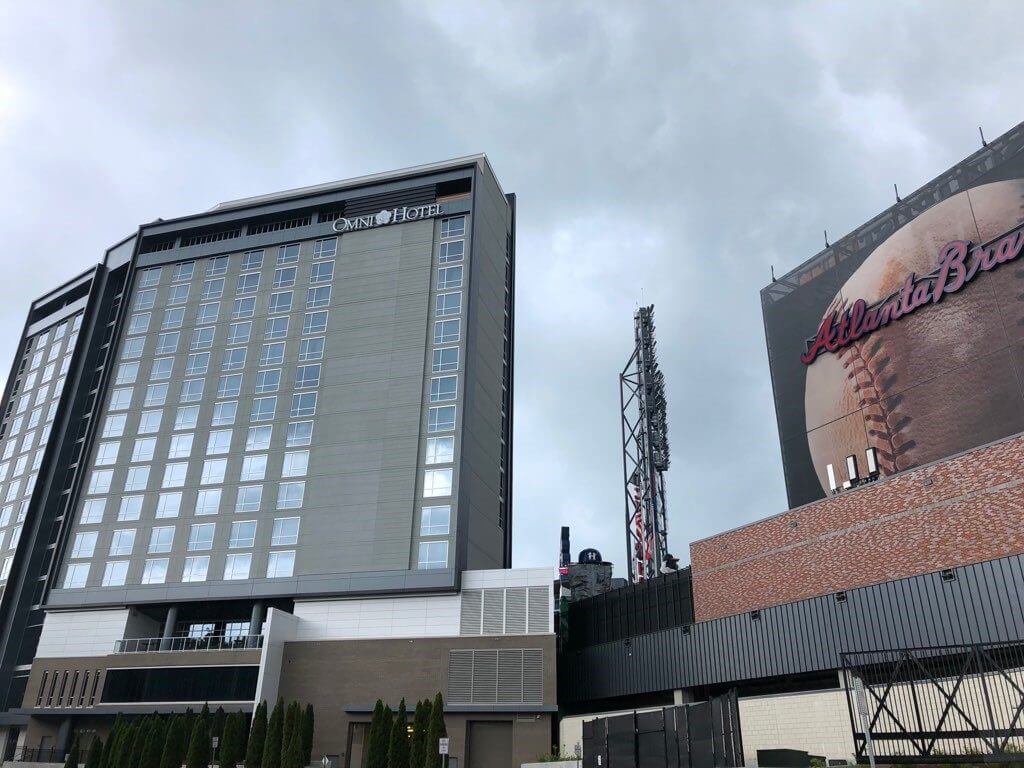 McKenney's installed plumbing and HVAC systems for the new premier Omni Hotel overlooking the Atlanta Braves SunTrust Stadium.
The Challenge
The hotel's small footprint in an active, high-end development led to limited delivery access for components. An aggressive schedule added pressure, leaving little time for BIM coordination.
Meanwhile, the fast pace and quality of projects being completed on the same campus posed unique safety challenges.
The Solution
The McKenney's team coordinated each equipment delivery and the field leaders and on-site safety manager ensured accuracy and safety at every turn. A significant portion of the plumbing and piping systems were fabricated in the shops to minimize material stored on the job and increase the productivity of the field crews. Mock-ups of two guest rooms were completed off site to help the owner select and finalize mechanical and plumbing finishes prior to construction. To overcome access limitations, the sheet metal crews flew trailers by crane to the pool deck and loaded components into podium levels—reducing the impact on subcontractors.
The Results
The new Omni hotel opened in time for the 2018 baseball season.