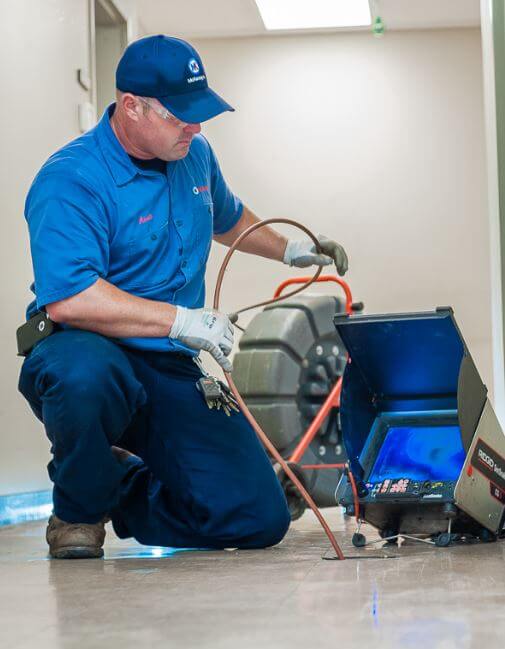 Pumps come in all shapes and sizes, move anything from water, waste, fuels and many other liquids. Pumps and their components are one of the main arteries of most commercial and industrial facilities. Sure, pumps in any capacity are looked at every day, but are you sure they are working properly? The pressure gauge shows that the pump is working, but are you sure the gauge is working? 
Often overlooked are the visible or physical characteristics of pumps and their components. Pumps work extremely hard to move liquids from one place to another causing wear and tear on all components of the system. Examples are domestic booster stations, recirculating pumps and lift stations.  There are valves, gauges, VFDs, contactors, controls, PRVs and multiple other items that should be checked on a regular basis.
To keep your pumps in good working condition it is beneficial to set up a scheduled maintenance program to keep the pumps in your facility in good working order to prevent any down time or loss of productivity. A qualified and properly trained technician can visit your site to help determine the frequency of your maintenance program, note all potential problems, set up a site with our office to keep records of maintenance or repairs, and the technician could end up being your "go to" person.
We offer extensive knowledge in pump repair and maintenance. Contact our office or an account manager to set up a site visit today. Remember that if the pumps aren't pumping your facility isn't functioning.
Have a question for our experts? Leave your comment below and check out our website for more information.