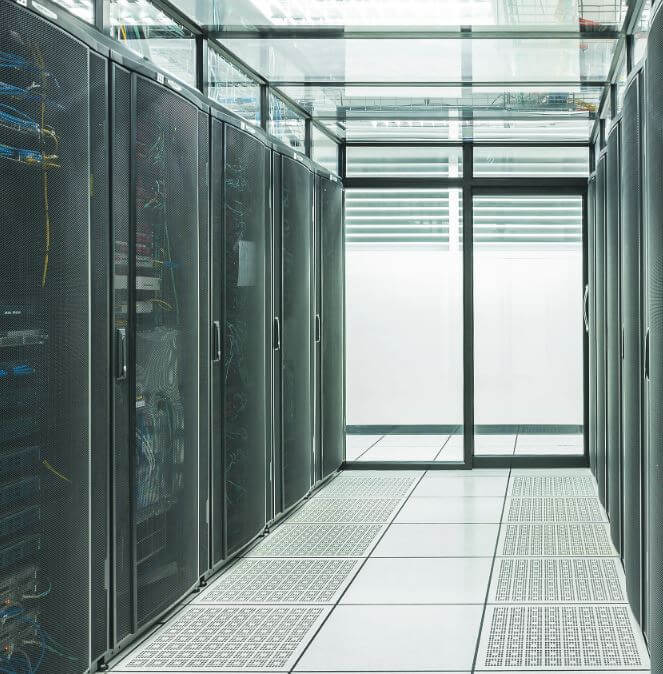 Project Name
Downtown Data Center Chilled Water Plant
Project Location
Atlanta, Georgia
Project Team
Owner: Premier data center (REIT) Real Estate Investment Trust
General Contractor: DPR Construction
Contractor: McKenney's, Inc.
Specializations
Building Information Modeling
Design/Assist
LEED Certification
Pipe Shop Prefab
Sheet Metal Shop Prefab
Markets
Mission Critical
McKenney's constructed and installed a rooftop chilled water (CHW) plant, piping and ducting at a new 35,000-square-foot colocation data center in downtown Atlanta.
The Challenge
McKenney's had to install completely redundant piping with eight-inch mains and 12-foot-tall steel supports for the plant consisting of a pre- manufactured pump house and three 350-ton air cooled chillers. The major electrical and mechanical equipment—as well as piping and supports—had to be lifted to the roof during one weekend with a shared crane. Working on an elevated platform, the team had only 10 days for installation after pipe placement on the roof and no option for "stick-building" the piping system.
The Solution
To minimize safety risks, the McKenney's team spent nearly 1,500 hours manufacturing completely assembled headers including engineered steel supports in advance at its fabrication facility. McKenney's 16-member crew then safely lifted all of the equipment and piping to the roof.
The Results
he team completed the installation in less than a week—with no major safety concerns—allowing the CHW system to start up on schedule.
Have a question for our experts or want to see more project highlights? Leave your comment below and check out our website and knowledgebase for more information.