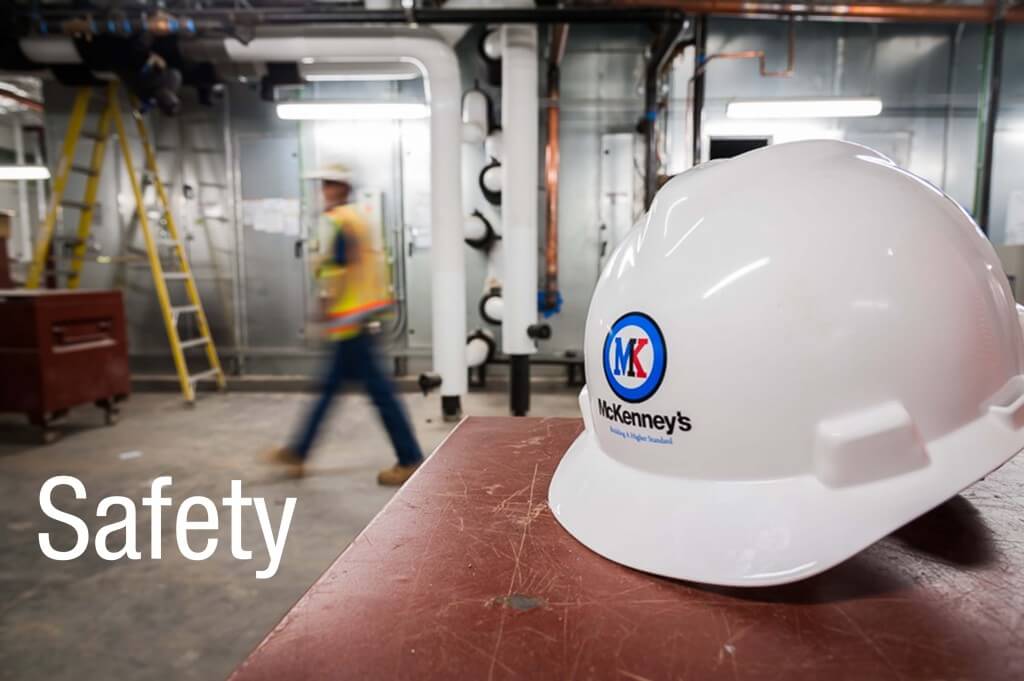 For this month's Safety Blog, we are going to highlight 6 Top Construction Site Safety Tips for employers and workers on the job to consider.  While all of these should already be an active part of your safety program, it is good to be reminded and to keep these tips top of mind.
1. Situational Awareness
Top tip #1: Always be aware of your surroundings. Look up — look down — know what is happening around you.
2. Fall Protection — There is a duty of employers to implement safety measures – fall protection systems, guard rails, barriers etc. – and ensure they are being used.  
Top tip #2: Employees should never work in an area where these safety measures have yet to be installed – and there should be regular testing of all equipment including lanyards, safety nets, etc.
3. Ladders and Stairwells — Improper use of ladders is one of the leading causes of injury due to falls on the job site.
Top tip #3: Always maintain 3 points of contact while ascending or descending a ladder.
4. Proper Personal Protective Life Safety Equipment (PPE)
Top tip #4: When wearing PPE, workers should make sure it doesn't impact their ability to move freely and all items fit appropriately.  All PPE should be regularly inspected and any damaged PPE should be removed from the job and replaced immediately.
5. Aerial Lifts & Scaffolding
Top tip #5: All workers must be educated and trained to use aerial lifts.  Scaffolding should be stable and erected with guard rails, toe boards, and mid rails.  An OSHA competent person should inspect the scaffolding daily and ensure it is safe to use.
6. Hazardous Materials – Toxic Substances — Employers are required to provide a written hazard communication plan that includes an inventory of all toxic substances and containment of all hazardous materials used on the job site.
Top tip #6: Workers must be able to access and read Material Safety Data Sheets (MSDS) and should always wear proper PPE when in the presence of or handling hazardous materials.