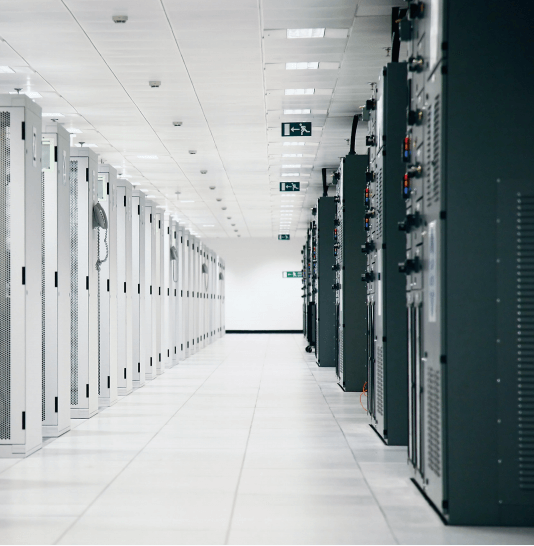 Project Name
Large Data Center
Project Location
Alpharetta, Georgia
Project Team
Owner: Enterprise Data Center
General Contractor: Holder Construction
Engineer: Syska Hennessey Group
Specializations
Plumbing Shop Prefab
Sheet Metal Shop Prefab
Markets
Mission Critical
Central Plants
McKenney's completed a major data center upgrade— installing computer room air conditioning units, ductwork and plumbing in the uninterruptible power supply (UPS) and battery rooms—while maintaining 100 percent uptime.
The Challenge
Installation had to be completed in an active tier 4 data center in the UPS and Battery rooms. Existing systems had to remain operational at all times. With no space for lay-down and material storage, all pipe fabrication had to be completed outside the building in order to adhere to the owner's security standards.
The Solution
Piping was prefabricated off premises, which alleviated concerns about brazing fumes in the building and reduced crew size in tight areas. McKenney's also developed detailed methods of procedure and back-out plans for all critical work to ensure seamless operations and zero downtime.
The Results
Prefabrication and precise planning allowed the team to effectively manage and meet the project's timeline. McKenney's experience working in and around active data centers gave the owner confidence that the expansion wouldn't interfere with critical operations.
Have a question for our experts or want to see more project highlights? Leave your comment below and check out our website and knowledgebase for more information.