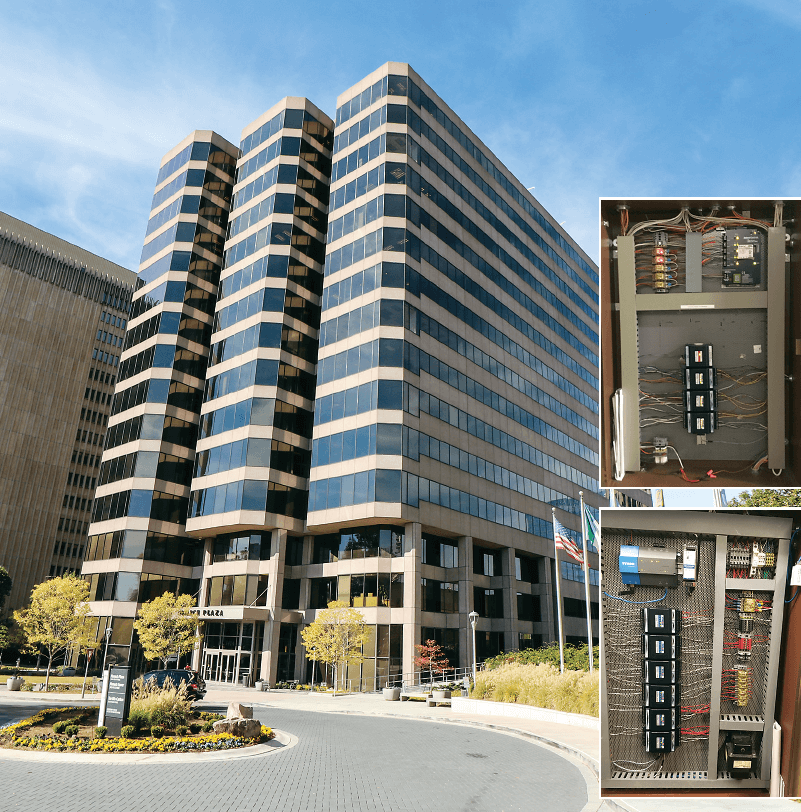 Project Name
Monarch Plaza Plant Controls
Project Location
Atlanta, Georgia
Project Team
Owner: Highwoods Properties, Inc.
Contractor: McKenney's, Inc.
Markets
Commercial Offices
Central Plants
McKenney's completed a major upgrade of central plant controls for Monarch Plaza in Atlanta, Georgia.
The Challenge
Monarch Plaza's existing controls hardware and software were inefficient and underperforming. McKenney's needed to upgrade to the latest energy efficient Tridium™ N4 BAS central plant controls in this occupied building while making no missteps or disturbing employees.
The Solution
While the existing system remained operational, McKenney's installed the new Tridium controls and then removed the obsolete control system. They then recreated the plant sequence of operations and traced and verified all controls end devices while transferring to the new system.
The Results
Monarch Plaza now has the latest cutting edge controls that allow for future expansion. Alex Bruce, Senior HVAC Technician for Monarch Plaza Towers said, "This was a complex controls project and McKenney's, working jointly with other contractors, brought the most to the table. They've gone over and above on this major project to get the job complete. We could not ask for a better team.".
Have a question for our experts or want to see more project highlights? Leave your comment below and check out our website and knowledgebase for more information.