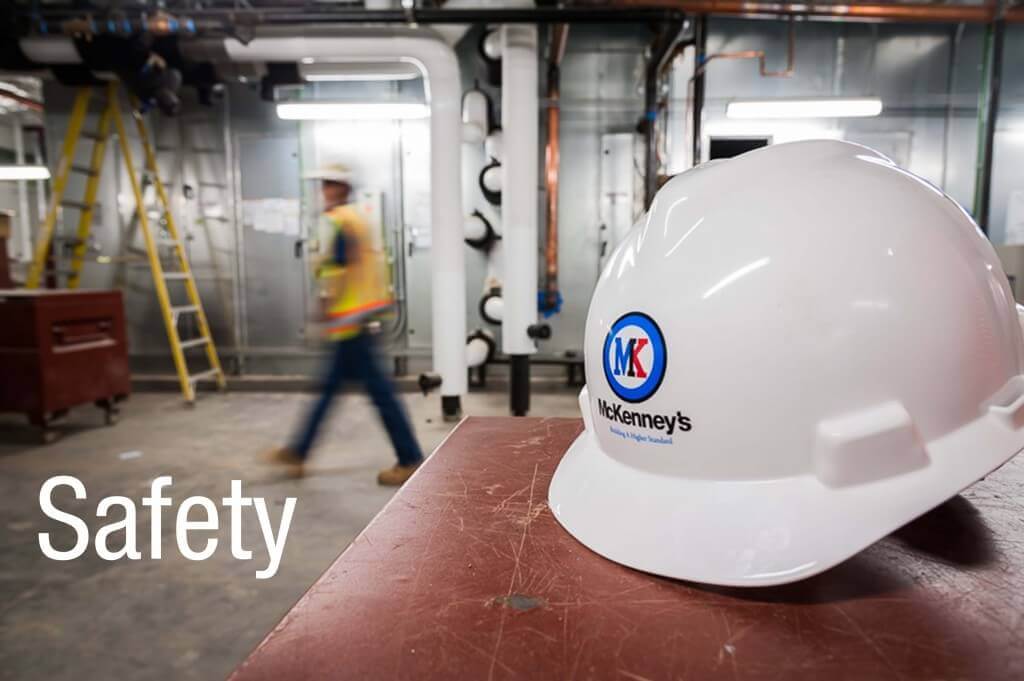 McKenney's Vision is a ZERO Incident Safety Culture!
How will we achieve this?
By continuously Evolving our Safety expectations
By being Accountable for our plans & actions
By Improving our processes and procedures across the company
We believe all workplace incidents are PREVENTABLE.  This centers on:
Fostering safe decisions by our employees
Proactively controlling hazards in the workplace
Developing a behavior-based Safety culture, whereby we utilize predictive analytics to prevent or reduce incidents and their resulting injuries
 The McKenney's Injury & Illness Prevention Process (I2P2) is illustrated by six strategic segments, all equally important.  These six objectives constitute the framework from which we execute our Safety program. A concise overview is listed below:
LEADERSHIP
Safety Absolutes
Safety Mission
Leadership, Responsibility & Commitment
Development of Safety Objectives
Safety Disciplinary Process
Compliance
EMPLOYEE INVOLVEMENT
Employee Responsibilities
Engagement & Participation
Site-Specific Safety Meetings
Employee Communication
Reporting
HAZARD IDENTIFICATION
Hazard Assessment
Injury Trend Analysis
Safety Checks
Industrial Hygiene Assessments
Procurement Process
Incident Reviews: Root Cause Analyses (RCA)
HAZARD PREVENTION
Correction of Hazards
Management of Change
Subcontractor Controls
Emergency Preparedness
TRAINING
Instruction, Awareness & Competency
EVALUATE & IMPROVE
Performance Audits / Continuous Improvement
Management Review Procedures
Recordkeeping, Document Control & Records Retention
We consider no phase of our operations more important than Safety.  I2P2 acts as an "umbrella", covering all other policies and procedures, and sets the expectations for Safety across our business — at job sites, shops, and offices alike.
Have a question for our experts? Leave your comment below and check out our website for more information. For more information about our safety culture, visit our Capabilities page here.