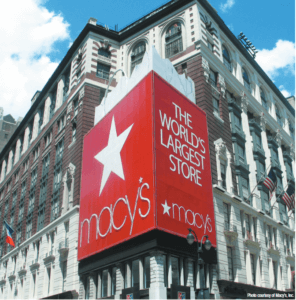 Project Name
Macy's Pilot Project for Upgrade
Project Location
Johns Creek, Georgia
Project Team
Owner: Macy's, Inc.
Engineer: McKenney's, Inc.
Specializations
bdoc
Energy Management
Markets
Retail
McKenney's completed a pilot project to upgrade an energy monitoring system at Macy's stores nationwide.
The Challenge
Macy's had an existing Tridium Niagara R2 platform for energy management in place that monitored everything from space temperature and light status to water use and trash compactors. When Macy's decided to upgrade to the latest Tridium AX technology, McKenney's conducted a pilot to show the retailer it could seamlessly import critical data into the AX platform while duplicating existing R2 functionality
The Solution
The McKenney's team developed custom software tools and unique code to automate the conversion of store databases while maintaining existing data integrity. This customization ensured that no functionality was lost while also providing updated capabilities and higher levels of data assurance. In addition, the McKenney's team enhanced Macy's data analytics capabilities.
The Results
Due to the success of the pilot and procedures established, a full-scale AX upgrade is now underway at all 800-plus Macy's stores.
Have a question for our experts or want to see more project highlights? Leave your comment below and check out our website and knowledgebase for more information.