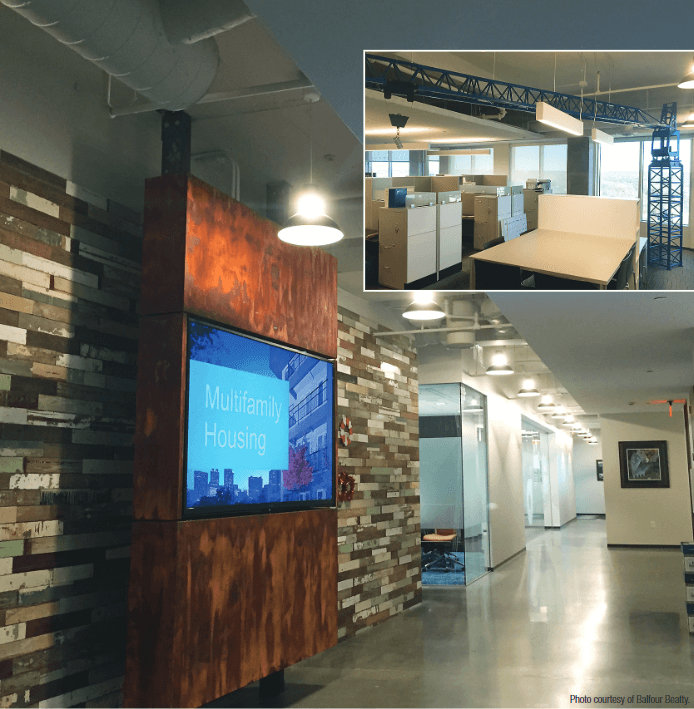 Project Name
Balfour Beatty New Office Build-out
Project Location
Atlanta, Georgia
Project Team
Owner: Balfour Beatty
Architect: Heery International, Inc.
Contractor: McKenney's, Inc.
Specializations
Design/Build
Markets
Commercial Offices
McKenney's designed and installed mechanical systems for Balfour Beatty's 15th floor office relocation in Atlanta, Georgia.
The Challenge
With demo set to begin in less than a month following the initial kickoff meeting, Balfour Beatty needed design/build expertise to fast track the installation of new plumbing and HVAC systems. The McKenney's team had to work closely with the architect and navigate frequent design and schedule changes to achieve the specific, high-finish look required.
The Solution
McKenney's design/build experience shined throughout the project, ensuring the installation met the high expectations of both the architect and Balfour Beatty. For example, the team reworked the medium pressure loop and relocated almost all of the terminal units to achieve the aesthetic vision for the space. Even with multiple design and schedule changes, McKenney's completed the work on time.
The Results
Balfour Beatty was extremely pleased with the outcome as well as McKenney's ability to maintain the budget — despite the high-finish job and design requirements.
Have a question for our experts or want to see more project highlights? Leave your comment below and check out our website and knowledgebase for more information.