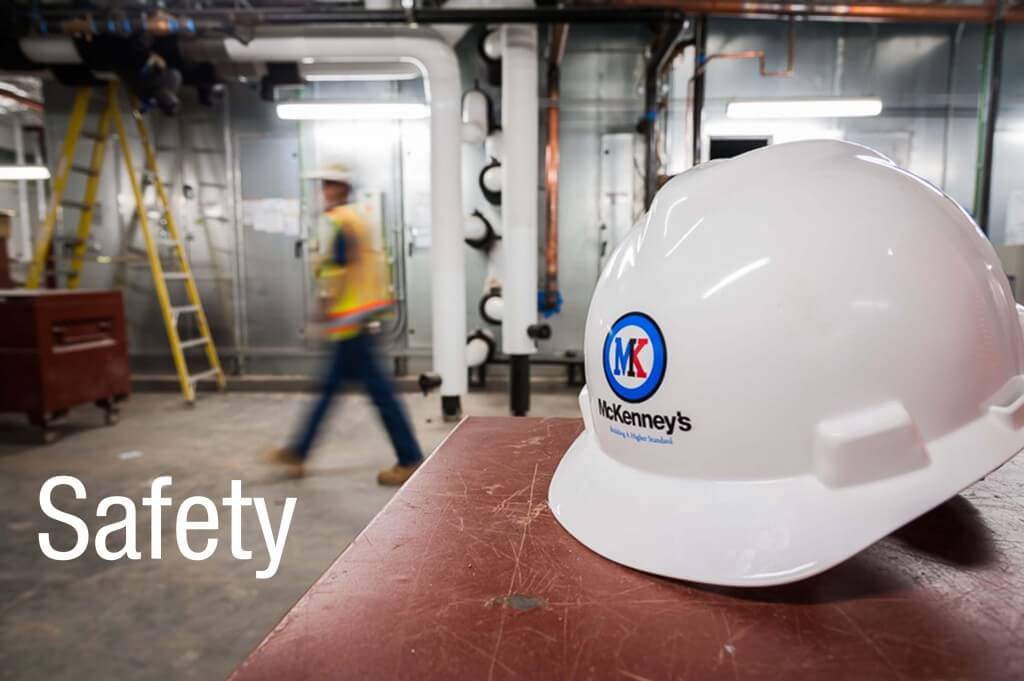 As we work through our daily routines we sometimes lose focus on taking smart steps to prevent strains/sprains.
Over a period of time, repeatedly lifting and carrying objects can increase stress on our bodies.  If certain steps are not taken during these activities, we may be increasing our chances of injury to our backs and lower/upper extremities due to poor planning and lifting techniques.
Following the steps outlined by the Mechanical Contractors Association of America (MCAA) will help prevent these type of injuries:
Test The Load Being Lifted: never lift more than you can reasonably handle (target <25lbs)
Get Help: Use a cart or other material handling devices – or ask a coworker
Clear The Path: Make sure you have a clear path with no trip hazards as well as a safe place to deliver the object
Lift Technique
Keep the object close to your body
Establish a solid base of support with your feet
Bend your knees and

don't bend over

Look for a good grip point on the object
Keep the natural S shape of your back
Tuck in arms and elbows and lift your head up
Make a smooth lift…don't jerk the object up
Pivot with your feet and don't twist during the lift
Have a question for our experts? Leave your comment below and check out our website for more information.