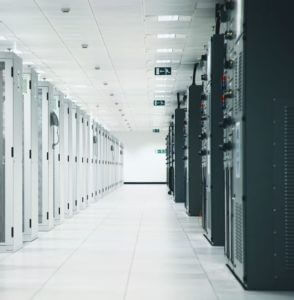 McKenney's installed very complex, industry-leading computer room air conditioning (CRAC) units at a new data center under construction in Alpharetta, Georgia. 
The Challenge
McKenney's needed to navigate the complexities of installing and starting up a Liebert® DSETM DX Economizer CRAC with SmartAisleTM technology to meet the facility's increasing cooling needs. Installed properly, these high efficiency air-cooled units would bring substantial energy savings to the data center. One of the first installations of this type of CRAC unit in Georgia, all eyes were on McKenney's to execute flawlessly.
The Solution
Before starting the project, McKenney's and Liebert went through specific training— including technician certification—on this new technology. During the install, the team worked together to ensure correct installation of the units and controls as well as a seamless startup.
The Results
The investment in training, teamwork and communication delivered a completed project on time and within budget—providing the intelligent and energy-efficient system the owner wanted.