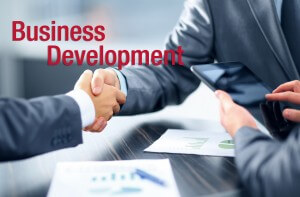 We all love the charm of a historic property; even more so when an old blighted building is restored to its former glory. Over the last decade there has been a noticeable shift in the restoration of older properties – a shift towards adaptive reuse.
Simply put, adaptive reuse refers to the process of reusing an old building for a purpose other than what it was designed for. Developers nationwide are eyeing these properties for everything from a single conversion to a mix of uses; retail, residential, institutional, office and hotel. These projects may qualify for grant money, federal tax savings programs, and brownfield incentives. Given the not-so-distant housing crash and the population boom, the need for space and creative uses of land and buildings has never been so top-of-mind. Combine that with the return to urban living in most cities and the live-work-play design, old vacant and unused properties, especially in urban areas, appear to be ideal candidates.
So why aren't all older properties being considered for adaptive reuse? This type of "conversion" to be used for a totally different purpose is not without its challenges – and many are substantial. There are a multitude of unforeseen costs or challenges when considering these properties, such as:
Hazardous materials – lead paint, asbestos, and ground contamination
Challenge of bringing a dilapidated building up to current codes and standards
The materials and systems used in construction were not as energy efficient
Tenants, lease rates, and terms are more difficult to predict and plan for
These properties are often in higher crime areas, making safety and wellbeing a concern
With all these potential roadblocks in the way, how do these projects go from old to new – from former office to hotel or residential? There are many drivers behind the movement towards adaptive reuse which make it attractive still to developers and business leaders.
From a very high level there is a conscious decision on behalf of communities to promote responsible and sustainable growth, especially in dense, urban environments.
Vacant or unused buildings are viewed as a heavy burden on surrounding neighborhoods, city management, visitors, and capital investors. Thus they are incentivized to change them for the better – converted to something new and innovative from a property exposed to crime or risk of fire.
There is a heightened focus on energy consumption, the environment, and the increasing more popular desire to live a more sustainable lifestyle.
Keeping history alive through historical preservation is very important
We all want to create a sense of community where we live, work and play – a place we can identify with.
Old buildings are very difficult – and expensive – to replicate. The ability to create very unique spaces in old buildings is virtually impossible to reproduce new – we just don't see those historic details in new, ground-up construction.
There are more positives than negatives as it relates to adaptive reuse. With a growing workplace, focus on new-urbanism, desire for more connectivity with the community and the like, we see adaptive reuse as more than just a trend in construction – but a movement looking more like the norm than the exception.
McKenney's has been involved with many of the more notable adaptive reuse projects in Atlanta. Projects like Ponce City Market, which is Atlanta's largest adaptive reuse project ever, encompassing 1.1 million square feet of retail, office space, and residences in what was once a Sears, Roebuck & Company distribution center. The renovation of the Historic Candler building downtown, a conversion from an office building into a hotel which included major mechanical system replacement and additions, and 230 Peachtree which involved converting 11 floors into a 206-room Hotel Indigo and a fine dining restaurant called JP Atlanta. The upper floors in the 27-story tower remain office space. Portman designed and built the tower – the first in his landmark Peachtree Center development – in 1965.
Have questions for our experts? Leave a comment below.