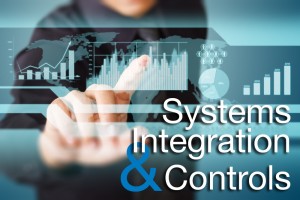 I just returned from the 17th annual Realcomm/IBcon conference held this year in the heart of Silicon Valley – San Jose, California. The event featured six unique tracks with education sessions presented from more than 100 advisors from the Real Estate, Technology, and System Integrators communities. Since its inception, Realcomm/IBcon was intended to bring together the brightest minds and most innovative solutions and this year was no exception.
The opening pre conference education session centered on the importance of network security with a full four hour session devoted to exploring the topic and latest developments in securing corporate network infrastructures.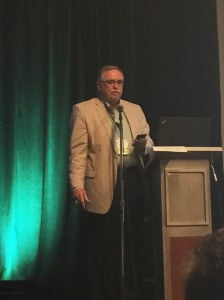 Immediately following, members of InsideIQ, the alliance of Building Automation Integrators of which McKenney's is a member and I am the current President, held the fourth annual Smart Building Integrator's Summit.
During this four hour session, topics such as Defining a Smart Building and Developing a Smart Building Strategy and similar technology related topics were presented. I was asked to present on the topic of Cybersecurity for Smart Buildings and to discuss the roles and responsibilities of today's Master Integrator. I advised attendees to begin right away to develop a Network Security Core Framework designed to insure that Cyber Risk as appropriately identified and educational strategies were developed to cultivate an increased network security posture for each attending company's internal organization.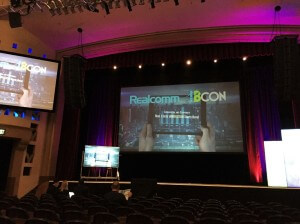 This year's overall conference attendance swelled to more than 2,100 and the traditional mix of displaying vendors grew to more than 120 with each displaying the latest in Smart Building and Smart Real Estate Management related products and services focused on the Real Estate community.
During the final day of the event, "DIGIE" (short for Commercial Real Estate Digital Innovation) Awards were given out for the most innovative products, services, buildings and people. This year, a fellow Member of InsideIQ, HCRT of Amsterdam, Netherlands won for the Most Intelligent Building of the year. The building is Deloitte's Netherlands Headquarters "The EDGE" (http://ovgrealestate.com/project-development/the-edge) developed by OVG Real Estate. One hundred percent of the technology systems in this building were implemented by HCRT and their software team.
Unique to this year's event, the organizers arranged Executive Briefings and Facility Tours at some of the world's leading technology firms and allowed each to highlight their smart building initiatives either through the products they provide or the way in which they operate their facilities. Tours of the corporate campuses of Google, Intel, and CBRE were offered along with Levi's Stadium, Stanford University and Cisco's Meraki Connected Office.
I attended the Intel tour where we were invited behind the scenes to witness their innovative approach to the Internet of Things (IoT) and the products and software that support its development. The goal of their initiative is to imbed the technology into everyday items and allow them to simply and securely share information with other connected devices and the human operators they serve.
This is the fourth year that I have attended the conference and find its relevance increases each year as more and more of our real estate clients struggle to incorporate technology into their businesses and increase the benefit to their organizations.
Click here to learn more about Realcomm 2016.